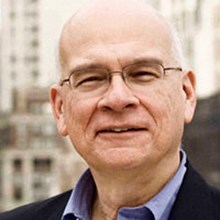 Tim is the founding pastor of Redeemer Presbyterian Church in Manhattan. He is also the Chairman of Redeemer City to City, a church planting endeavor. He is considered a pioneer of the new urban Christians.
He is also the author of several books, many of them bestsellers, including The Reason for God, The Prodigal God, The Meaning of Marriage, Every Good Endeavor, and Prayer.
Tim and his wife, Kathy, have three sons.