April 18, 2020
Weekly Meanderings, 18 April 2020
Our weekly selection of links across the web.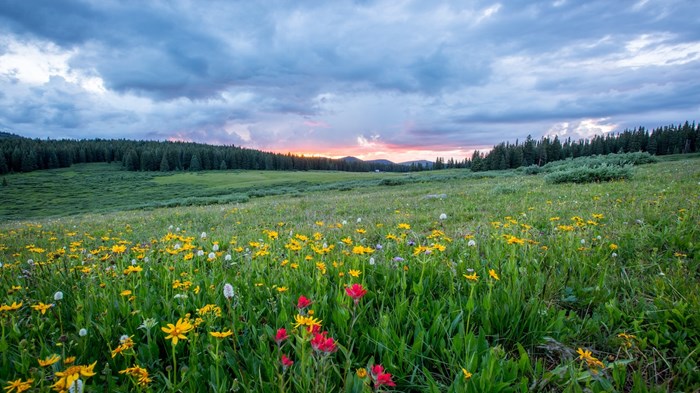 Every day seems to be a mix of good signs of getting through the Virus and the sad reports of deaths and discoveries that more have the Virus. We are praying for wisdom for our leaders to do the right thing. This is a bit like the weather here in Chicago: we began yesterday with more than an inch of snow and ended with beautiful green grasses, clear skies, and sun. Back and forth we go.
Our small group discussed what's good about "Zoom small groups" and what's lacking. It's better than not seeing one another, but it's not the same as being there. We all agree it's better than not being able to meet or see one another. Thank God for this wonderful technology.
(CNN)With coronavirus severely affecting the potato supply chain, a farm in Idaho is giving awayabout 2 million potatoes so they don't go to waste. First come, first served.

Ryan Cranney, CEO of Cranney Farms in Oakley, Idaho, about 150 miles from Boise, told CNN the majority of his potatoes from the farm are typically sold to grocery stores and to restaurants to make french fries.

Because of stay-at-home orders throughout the nation, Cranney said the food service demand is down significantly, leaving him with six months worth of crop.

"With people staying at home, these restaurants have shut down and so our markets have just kind of fallen apart," Cranney said. "The factories that we sell to for french fries, they've lost their sales and had to shut their factories down with freezers full of french fries and so the outlets for our potatoes, we're having a difficult time getting them to market."

A little over 50% of Cranney's sales come from its potato crop, according to Cranney.

Cranney Farms also grows sugar beats, wheat, barley, mustard seeds, corn and alfalfa and they raise cattle, but Cranney said their potato crop and cattle have been hit the hardest.

"We've made our best assumptions so we're cutting back what we're going to grow this year," Cranney said. "If things turn around quickly and take off, we're going to be short. But if it drags on longer for several more months, it could be a total disaster. People are going to lose their farms over this."

Initially, Cranney said he posted about the crop on Facebook, urging members of his community of about 700 people to show up at the farm and grab as many potatoes as they want. But now, people are driving hours to pick some up.

"The response has completely blown me away," Cranney said. "People are coming from all over the place."

Cranney said he's expecting a woman from Kansas on Thursday who will have driven 19 hours. Food banks and soup kitchens are also starting to show up.
Progress with the COVID 19 vaccine:
The day President Donald Trump went to the National Institutes of Health for an update on progress toward a vaccine for COVID-19, many of those who sat behind the presidential seal with him were white men well known in the worlds of science, medicine and, now, national anxiety control: vaccine and infectious disease specialists like Dr. Anthony Fauci, Dr. John Mascola, Dr. Barney Graham and the man who led the human genome project, Dr. Francis Collins, director of the NIH. Sitting next to Graham was Kizzmekia Corbett, an NIH research fellow.

In 2003, Fauci said at the event, NIH scientists managed to identify SARS and get a vaccine to stage-one clinical trials in 20 months. Now a team of scientists led by Corbett, 34, was poised to move to first-stage trials for a coronavirus vaccine — this time, in about two months.

That was March 3. Just 122 people had tested positive for the coronavirus in the U.S. Reporters stationed around the edges of the room asked the president about virus-related travel bans and his Super Tuesday predictions. No one asked Corbett — whom Collins had just described as a "wonderfully talented young scientist in our midst," as well as the only woman and black person at the table — a single thing.

Just 13 days later, Corbett's team began first-stage clinical trials of a COVID-19 vaccine, the first of its kind in the world and the fastest progress ever toward a possible vaccine for a novel pathogen. At least 40 distinct groups of researchers in China, Germany, the U.S. and other countries soon followed. But if Corbett's team is successful — meaning phase one, two and three clinical trials prove the team's work has produced a safe, working vaccine — something to prevent infection with the coronavirus could be ready for use in doctors' offices by early to mid-2021. COVID-19 could become a preventable disease.

"There was, and is, already a fair amount of pressure," Corbett said. "A lot of people are banking on us or feel that we have a product that could, at least, be part of the answer this world needs. And, well, whew, just saying that out loud is not easy."
Afghani robotics team women, yes!
The Afghan girls' robotics team has joined the fight against coronavirus by designing an inexpensive ventilator out of automobile parts! The team members from Herat created the prototype after the governor of the Afghan province sent out a public plea for ventilators. The region is expecting an explosion in coronavirus cases due to a huge surge in Afghan migrant workers returning to the country from neighboring Iran, one of the disease's global hotspots. The impoverished nation is ill-prepared for any significant outbreak; as of April 2, the country's two hospitals designated for coronavirus cases had only 12 working ventilators between them. In response to this desperate need, the Afghan Dreamers robotics team developed a ventilator prototype which costs under $300 to make from parts that can be easily sourced in the country. "The only thing that we all want to do is help our people and our community," says tech entrepreneur Roya Mahboob, who founded the Afghan Dreamers program. "I work with the girls, but mostly to coordinate. They are the real heroes."

Founded to encourage support for girls' education in a country where 85% of the 3.5 million children are out of school are girls, the Afghan Dreamers made headlines around the world in 2017 after they were denied U.S. visas to attend the First Global robotics competition in Washington. After an international outcry, their visas were approved and the girls ended up winning a silver medal for "courageous achievement" at the global competition. While that group of girls have now graduated, there are currently 50 Dreamers in the highly selective program, all between the ages of 14 and 17.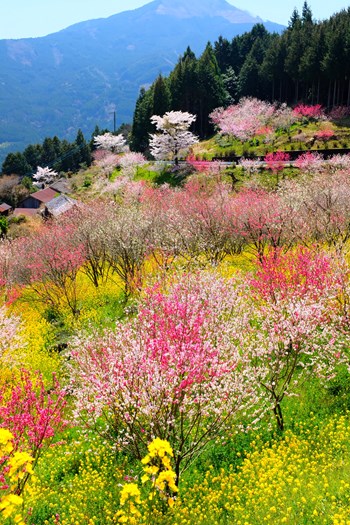 Image: Photo by Mak on Unsplash
Jaimi Dowdell, Benjamin Lesser:
LOS ANGELES (Reuters) - Sacred Heart Community Service thought it was prepared for the pain the growing COVID-19 pandemic would cause in San Jose, California. The nonprofit, which has long helped those struggling to pay rent or keep the lights on, rallied donors and helped set up an $11 million fund that would offer up to $4,000 a month to eligible households.

The online application process went live on the morning of March 23. Within hours, the site crashed as more than 1,000 attempted to apply.

Ultimately, the organization stopped accepting applications after about 4,500 households had sought help. By April 13, more than 9,000 additional households had placed themselves on an interest list, hoping to be able to make their case for assistance if Sacred Heart raises more money.

"It is the most unimaginable scenario for everyone here," said Executive Director Poncho Guevara. The aid effort has raised an additional $5 million in recent weeks, and Guevara said it will need much more to meet demand.

Charitable organizations are a critical part of the social safety net in the United States, providing food, shelter and cash assistance to vulnerable people who fall through gaps in government safety nets. But just as COVID-19 is causing a surge in demand for their services, it is straining the social service nonprofits' efforts to help. With revenue streams dried up, fundraising events canceled and no relief in sight, some nonprofits are being forced to retrench when they are most needed.

Just weeks into the pandemic, some organizations have enacted widespread layoffs while others have cut programs.
What are universities and their profs doing?
University dorms and classrooms across in Illinois are now empty, but many research labs are active as doctors and scientists have shifted toward COVID-19 prevention efforts.

In a matter of weeks, a group of Illinois researchers developed a ventilator prototype for hospitals facing shortages. Others are trying to find ways for health care workers to safely reuse N95 masks. And many are running national drug trials to see if existing medications can treat the virus. It's been a unique time of collaboration as researchers across the world are sharing their discoveries to try to combat the novel coronavirus together.

As many of us repeat Mr. Rogers' famous advice to "look for the helpers," here's a snapshot of what Illinois institutions are doing to try to fight the novel coronavirus.

Scientists and engineers at UChicago are working with partners nationally to share how to best reuse N95 face masks as hospitals face shortages. They've created a website where they've compiled the best information in one place and laid out the shortcomings and strengths of previous research.

Across campus, other scientists are thinking of ways to help develop a vaccine. A team of chemists is trying to decode the RNA of the novel coronavirus. Many viruses, including the novel coronavirus, are made up entirely of RNA, which are messengers that carry out instruction from DNA. Scientists at UChicago say if they can better understand the RNA, they can help other scientists understand how the virus works as they develop a vaccine.

UChicago and its affiliates at Argonne National Laboratory are also tapping into their supercomputer resources to help researchers get information faster. Supercomputers are able to do tons of calculations in areas like epidemiology or bioinformatics — much faster than doing live experiments in a lab. During a pandemic, speed is paramount.
TAIPEI (Reuters) - The baseball and soccer seasons got underway behind closed doors in Taiwan at the weekend, providing rare live action for fans at home at a time when the COVID-19 pandemic has shut down most professional sport around the globe.

Taiwan has been comparatively successful in containing the spread of the virus, reporting to date 388 cases and six deaths in a population of around 24 million.

Globally, more than 110,000 people have died from the virus.

The Chinese Professional Baseball League's much delayed start was pushed back by a further 24 hours after rain swept across the island, forcing the postponement of the traditional season-opener on Saturday.

It therefore fell to Cuban lefthander Ariel Miranda, formerly of the Seattle Mariners, to throw the first pitch of the season for the Chinatrust Brothers against the Uni-President Lions at Taichung Intercontinental Baseball Stadium on Sunday.

Taiwan President Tsai Ing-wen posted a picture on her Facebook page on Sunday of her watching the baseball match at home, accompanied by one of her cats, and calling on everyone else to join her and watch from home.

"What's more important is once the epidemic is over, we'll see each other at the baseball pitch!" she wrote.
An Oxford professor has been arrested by police investigating the mysterious theft of ancient papyri, The Oxford Blue has discovered.

Christ Church professor Dirk Obbink was arrested on 2nd March 2020 for alleged theft of ancient papyrus from the Sackler Classics Library in Oxford. Professor Obbink was suspended from his duties at the University in October 2019 following allegations that he had stolen up to 120 pieces of ancient papyrus owned by the Egypt Exploration Society collection, housed in the Sackler Library.

These alleged thefts rocked the heart of Oxford's classics department, where Obbink is an Associate Professor in Papyrology and Greek Literature. He is also a Fellow and Tutor in Greek at Christ Church, Oxford.

In November 2019, the chairman of the Egypt Exploration Society said that following investigation into the Society's collection of Oxyrhynchus papyri, 120 pieces had been identified as missing.

So far, 13 of the missing pieces have been located in the Museum of the Bible in Washington and another 6 in the collection of Mr Andrew Stimer in California. Both collections are returning these fragments to the Society.

Speaking to The Oxford Blue, Thames Valley Police said:

"Thames Valley Police is carrying out an investigation in relation to a report of theft of papyrus from the Sackler Library in Oxford. This was reported to the force on 12 November, 2019.

"A 63-year-old man from Oxford was arrested on 2 March on suspicion of theft and fraud. He has been released under investigation."

Oxford University and the Egypt Exploration Society declined to comment further.
Jesus Creed is a part of CT's Blog Forum. Support the work of CT. Subscribe and get one year free.
The views of the blogger do not necessarily reflect those of Christianity Today.