April 25, 2020
Weekly Meanderings, 25 April 2020
Our weekly selection of links across the web.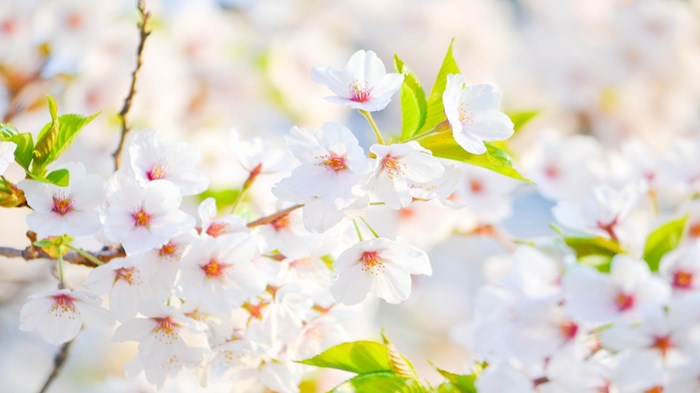 We've lost count on the number of weeks we are into the Age of the Virus, and we are getting adjusted to the new normal but Kris and I are ready for baseball games, and we don't care if there are no fans. Summer time is baseball time.
I agree with BenW3:
Egged on by certain high ranking officials, various frustrated Americans have taken to the streets (and largely ignored rules about social distancing) to demand that the country's businesses open back up so we can all sing 'God bless our standard of living' one more time. There are numerous problems with this whole approach, and my concern in this post is that many of these oblivious people are devout Christians who should know better, since they are supposed to be loving their neighbors as themselves. …

It would be my hope that this pandemic would cause a drastic re-evaluation of the pay of essential workers, including farmers, grocery store workers, health care workers etc. Perhaps, now is the time to completely re-evaluate our values and way of living. Some long time ago Ayn Rand wrote a book about 'the Virtue of Selfishness', a book about putting yourself first over all others. Well, from a Christian point of view, that is no virtue at all. As Jesus once said 'greater love has no one than those who lay down their lives for others'. That's, for example, our health care workers. The opposite of this behavior is demanding the nation re-open before widespread testing…. That frankly is like spitting into a prevailing wind and hoping it doesn't come back and slap you in the face. Enough said.
And news about basketball, too: Muffett McGraw, legendary women's coach at Notre Dame, retires:
Hall of Famer Muffet McGraw is retiring as women's basketball coach at Notre Dame after 33 years, she announced Wednesday.

"It has been my great honor to represent the University of Notre Dame these past 33 years, but the time has come for me to step down as your head basketball coach," McGraw said in a statement.

"... I am grateful to have worked with the best assistant coaches in the business, and I have been blessed to coach so many phenomenal women. To the best fans in the country, it was my honor and privilege to play for you."

McGraw, 64, will be replaced by Niele Ivey, who spent 17 seasons at Notre Dame as a player and an assistant coach before serving as an assistant coach for the NBA's Memphis Grizzlies this past season.

McGraw said during a Zoom teleconference call that since the 2018 championship season, she had been approaching her career from a "let's take one more year" perspective. In 2019, the Irish were national runners-up. However, after losing five players to the WNBA draft, Notre Dame had a 13-18 record in 2019-20.
Other factors make the video-conferencing exchange slippery to a mind seeking optimal grip:

Even with a very good connection, there can be an almost imperceptible lag time that adds another layer of slipperiness resisting our mind's efforts to achieve an optimal grip. This is to say nothing of the sometimes frequent and obvious lags created by unstable internet connections.

Faces are present to us, but typically at a less than ideal distance, making it difficult to perceive the subtle cues we rely on to gauge whether someone is following along, interested, confused, disengaged, etc. The more participants, the smaller the screen, the harder to pick up such cues.

Participants are not, in fact, sharing the same physical space, making it difficult to perceive our conversation partners as part of a cohesive perceptive field. They lose their integrity as objects of perception, which is to say they don't appear whole and independent; they appear truncated and as parts of a representation within another object of perception, the screen.

What all of this amounts to, then, is a physically, cognitively, and emotionally taxing experience for many users as our minds undertake the work of making sense of things under such circumstances. We might think of it as a case of ordinarily unconscious processes operating at max capacity to help us make sense of what we're experiencing.

Which is not to say that one should avoid video-conferencing altogether or that it does not have certain virtues. Right now, most everything is operating in a less than ideal manner, and we're fumbling our way toward some version of "good enough." But in order to use these tools well, it's worth reckoning with what Zoom or Skype can and cannot do. We should understand how they might be undermining our stated objectives, and we should be clear about what we are asking of others when we mandate their use.
RTrube54 on books – even doomsday books:
For years our friends and family have looked askance at those stuffed bookshelves and piles of books in various rooms of our abodes. People asked us why we were buying books when we already had plenty of books to read. People came up with a Japanese term to describe what we were doing–tsundoku, the piling up of unread reading materials. Some tried to invoke Marie Kondo on us to purge our books and only keep what gave us joy. One problem. Nearly all of them give us joy!

Somewhere, deep in our psyche, we knew this day would come. Bookstores and libraries would close. Even Amazon wasn't a reliable source of books. We would have to rely on the books we have on hand. Forget the toilet paper! Would we have enough books on hand when the apocalypse came?

I've got that covered. Some time ago, I calculated that I probably won't be able to read all the books in our home during my remaining life. It does mean I've begun to be more selective in buying new books, and occasionally, I realize that there is an unread book that at this point I'm no longer interested in reading.

I find many of my book-loving friends feel the same way. There is a bit of a sense of vindication, a bit of smugness as they look around at bored friends, and think to themselves, "all I need to do is pick up the next book on my "to read pile." All along, we've lived with the dread that we would run out of books, perhaps a worse fate than running out of that Charmin. No worries, we have our hoard, carefully built up over the years.

A Psychology Today article, published back in 2017 raises the question of what books we would want in our "Doomsday" library. English professor Gina Barrecca writes, "I want books and light enough to read them by; I want stories, and history, and poetry, and science and collections on art, music, architecture, religion." She goes on to list the classic and contemporary authors and titles.
Beautiful story about Paul Kahle.
You argue that the prevailing CBMW view of women is parasitic. The aims of women are defined as supporting the aims of men, with women reduced to the role of "masculine affirmers." How do you see that playing out in the church?

I'm critiquing the book Recovering Biblical Manhood and Womanhood, where John Piper defines the heart of femininity as "affirming men." Piper has contributed so much to the church. But that definition leaves no room for female agency or feminine contribution. I don't believe my femininity is defined by how I nurture male leadership. Women have unique contributions that are needed in the church. There's a reciprocity between manhood and womanhood that's dynamic, that moves us to our shared purpose: eternal communion with the triune God.

So often we hear that the woman is subordinate to the man because Eve was created after Adam. But in the creation story, man is inadequate without woman. He needs a corresponding strength. So when man sees woman, he sees something of his ultimate identity as Christ's bride. …

Women are in a double bind. They're not always accepted as discipleship leaders in the church. But in parachurch ministries, where they are free to disciple, they don't get doctrinal instruction and ecclesial accountability. What's your solution?

There's a reason why women are thriving in parachurch ministries. Women are being invested in and heard. We're pumping out books and women's conferences. And so I see why women are flocking to those spaces. Their own churches aren't investing in them as disciples. My book is a call to the church to invest in laywomen and men with gifts in teaching and discipleship—and to encourage a healthy reciprocity between them. It's not going to happen unless church officers are taking the lead.
Beer going flat is called English Beer:
NEW YORK/LOS ANGELES (Reuters) - Dwindling supplies of carbon dioxide from ethanol plants are sparking concern about shortages of beer, soda and seltzer water - essentials for many quarantined Americans.

Brewers and soft-drink makers use carbon dioxide, or CO2, for carbonation, which gives beer and soda fizz. Ethanol producers are a key provider of CO2 to the food industry, as they capture that gas as a byproduct of ethanol production and sell it in large quantities.

But ethanol, which is blended into the nation's gasoline supply, has seen production fall sharply due to the drop in gasoline demand as a result of the COVID-19 pandemic. Gasoline demand is down by more than 30% in the United States.

The lack of ethanol output is disrupting this highly specialized corner of the food industry, as 34 of the 45 U.S. ethanol plants that sell CO2 have idled or cut production, said Renewable Fuels Association Chief Executive Geoff Cooper.

CO2 suppliers to beer brewers have increased prices by about 25% due to reduced supply, said Bob Pease, chief executive officer of the Brewers Association. The trade group represents small and independent U.S. craft brewers, who get about 45% of their CO2 from ethanol producers.
KENSINGTON, Maryland (AP) — The world has lost more than one quarter of its land-dwelling insects in the past 30 years, according to researchers whose big picture study of global bug decline paints a disturbing but more nuanced problem than earlier research.

From bees and other pollinators crucial to the world's food supply to butterflies that beautify places, the bugs are disappearing at a rate of just under 1% a year, with lots of variation from place to place, according to a study in Thursday's journal Science.

That's a tinier population decline than found by some smaller localized studies, which had triggered fears of a so-called insect apocalypse. But it still adds up to something "awfully alarming," said entomologist Roel van Klink of the German Centre for Integrative Biology, the study's lead author.
TEL ARAD, Israel (Reuters) - A mechanical hum replaced the buzzing of the bees in one Israeli community this season as farmers, concerned over the global drop in bee populations, tried out a new method of pollinating their crops.

Through an almond orchard in the area of Tel Arad in a desert plain in southern Israel, a tractor pulled a mast equipped with about a dozen small cannon that fired precise shots of pollen at the trees, enabling them to fertilize.

The job is usually done by natural pollinators - most often bees - but there has been a drastic fall in bee numbers around the world, largely due to intensive agriculture, the use of pesticides and climate change.

Most crops rely on pollination, so the trend has worried groups like the U.N. Food and Agriculture Organization as it looks to fight hunger in the growing human population.

"We see a crisis in 15 years where we don't have enough insects in the world to actually do pollination and most of our vitamins and fruits are gone," said Eylam Ran, CEO of Edete Precision Technologies for Agriculture.

His company says its artificial pollinator can augment the labours of - and eventually replace - bees. Its system mirrors the work of the honey bee, beginning with a mechanical harvest of pollen from flowers and ending with a targeted distribution using LIDAR sensors, the same technology used in some self-driving cars.

Edete has been working on a small-scale trial in several orchards in Israel and Australia, and has agreements to do the same in the United States. The company hopes to scale up and be ready to sell its products on the market in 2023.
CHICAGO (AP) — When the coronavirus pandemic stopped spring training last month, Ian Happ offered Nico Hoerner, Zack Short and Dakota Mekkes a place to stay if they wanted to remain in Arizona.

That's how "The Compound" was born.

Happ, Hoerner, Short and Mekkes — four players from the Cubs' organization — are living together while they await word on the baseball season. In addition to their workouts and tennis matches, they also are doing a podcast and posting videos of their day-to-day life at the house.

"I think it just helps to have camaraderie in this time," Happ said. "A lot of guys are at home, away from the team and kind of missing that element. So for us, just to be around teammates, around guys that understand the uncertainty, understand what each other are going through, yeah, it's definitely nice."
Jesus Creed is a part of CT's Blog Forum. Support the work of CT. Subscribe and get one year free.
The views of the blogger do not necessarily reflect those of Christianity Today.