August 1, 2020
Weekly Meanderings, 1 August 2020
Our weekly selection of links across the web.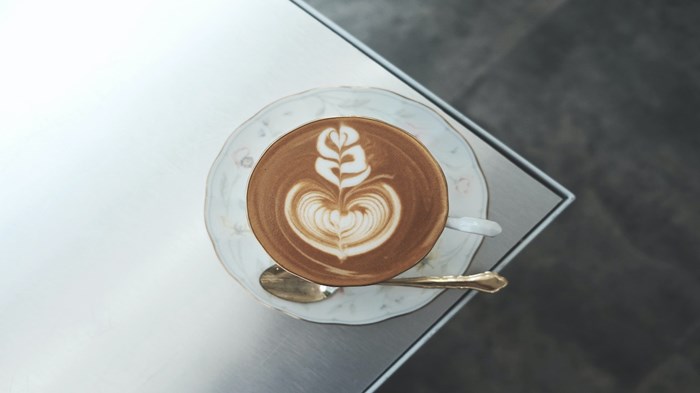 Good morning!
Eventually, you'll find the John in question, but unless you know better, you'll just move on. Six seasons? A 23-22 record?

But then maybe you'll do a little more sleuthing, and you'll come across The John Donaldson Network. The John Donaldson pot of gold. Thousands upon thousands of newspaper clippings, stats, videos and quotes about the left-handed wonder.

And then you'll see the numbers.

33 years pitching. 413 wins. 5,081 strikeouts. 14 no-hitters. Two perfect games.

It can't be real, you'll say to yourself. How have I never heard of this guy?

But then, the actual newspaper stories. 22 strikeouts during a game in August 1914.

He struck out 18 batters against a semi-pro team at the age of 13. He whiffed 10 or more batters in a game 234 times. He won 73 percent of his starts and 92 percent of those were complete games.

How could this happen? How could a guy this great fly so far under the radar?

So, I called Peter Gorton, creator of the John Donaldson Network -- the only real source out there for Donaldson's baseball career. He talked to me from his basement (he said he was currently surrounded by thousands of papers about the pitcher). Gorton, a Negro Leagues historian from Minneapolis, started researching the career of the enigmatic barnstormer 20 years ago and hasn't taken one day off. He's reached out and gotten the help of over 500 real and mostly-amateur historians across the country to re-build Donaldson's life through local news accounts. Why?

Donaldson is one of just three players on the famous 1952 Pittsburgh Courier All Black First Team who isn't in the Hall of Fame.

He's mentioned on the all-time greatest Negro Leaguers list for an unprecedented 10 consecutive decades.
On citing and using tainted research/authors, by Mary Beard:
Almost twenty years ago I wrote the introduction to a new edition of Jerome Carcopino's Daily Life in Ancient Rome, which was first published in English in 1941. It remains one of the best introductions to the subject, at least in the sense of the range and depth of the material brought into the picture. Despite its age, it is even now useful and none of the more up-to-the-minute accounts (rightly problematizing the whole notion of "Daily Life") have ever quite replaced it for basic, conveniently arranged info on (eg) where Roman loos were, or what rich or poor Romans ate for their first meal of the day. But those who used it, I reckoned, did not often know much about Carcopino himself (of whom there was a rather sanitized obituary in the book). The fact was that Carcopino was not merely a Nazi collaborator, but he was an enthusiastic one. He served as Minister of Education in Vichy France, and, as French colleagues told me, personally signed the order banning Jews from French academies abroad….

There will be those who think I should have had nothing whatsoever to do with the book – especially now when there is a vociferous (I don't know how large) body of opinion in the humanities which insists that one should not cite the work of scholars who are tainted (politically or sexually or however), one should not recommend their work to students, and one should not thank them in one's acknowledgements. This may be news (and indeed puzzling) to those outside the academy. But, at its most extreme (and it isn't always this extreme), it means not citing in your footnotes, and presumably not reading, the most authoritative recent work on a particular subject if it were written by (eg) someone whose public remarks have been taken to be racist, or who is plausibly alleged to be a harasser. (It's hard to get the words right here … Professor X would presumably deny the charges of racism or harassment, and that is only one of the complexities.)

Now it is absolutely right to be worried about the politics of citation. I am not talking here about those pages of flattering acknowledgements which can seem to be more a way of displaying one's contacts, and with them one's politics, than actually about thanking those who have helped you. (A fault of book-writers going back centuries, I should say.) More important there is a real concern that the range of works cited in academic books and articles is inward looking, self-reinforcing and circular. To parody slightly, the line-up of footnotes in some books consist mainly of the author and his stale, pale, male friends all citing each other's work. Does it matter? Yes: not so much because of "citation indices", which have much less importance in granting academic prestige in the humanities than in the sciences (though the use of such metrics in evaluation and promotion is growing), but because of the "gate-keeping" and the exclusivity they promote and appear to validate. Works cited in footnotes are often, after all, those that appear to be "the" work on the subject, they are the ones that get looked up and then cited again. It often means that scholars coming from a different tradition, or increasingly I am afraid those writing in a language other than English, get marginalized. It's always worth asking "who have I?" or more crucially "who have I not?" cited here.

But that isn't quite the same as the "should you cite work by someone you find politically distasteful, or worse?" question. Let's ratchet it up a bit (with some entirely imaginary examples). Suppose the best work on the subject on the coinage of Roman Bithynia was written by a convicted gangland murderer. Or suppose the one of the key studies of gender in Hellenistic Macedonia was by a woman found guilty of being a Russian "plant" who had interfered online with some important UK elections. Would I still cite their work in my footnotes? Yes. If they had sent me helpful responses to specific queries from their prisons, would I still thank them in my acknowledgements? Yes.

It is the old question of the separation (or not) of the writer or artist and their work: the Eric Gill question, if you like (though that is a much trickier case than most I am dealing with). It is one of the toughest lessons to learn that some of the most important contributions to scholarship are made by those of whom one disapproves, on a scale from medium-strength dislike to total abomination; and that personal or political approval isn't a useful, and certainly not a sufficient, criterion for citation (notwithstanding the structural discrimination in footnote politics that I just referred to).
O my:
Nuggets forward Michael Porter Jr. amplified coronavirus conspiracy theories on Tuesday, saying during a Snapchat Q&A that the pandemic is part of a "bigger agenda" and baselessly claiming COVID-19 is "being used for population control."

Porter's comments came as the United States death toll from the pandemic approaches 150,000.

"Personally I think the coronavirus is being used obviously for a bigger agenda," the second-year forward said. "It's being used for population control in terms of being able to control the masses of people. The whole world is being controlled.

"You're required to wear masks. And who knows what will happen when this vaccine comes out. You might have to have the vaccine in order to travel. Like that would be crazy."
TAMPA (WFLA) – A Florida teenager is in jail, accused of being the "mastermind" behind a hack on the social media website Twitter that caused limited access to the site and high-profile accounts, according to jail records and the Hillsborough State Attorney's Office.

Hillsborough State Attorney Andrew Warren filed 30 felony charges against 17-year-old Graham Clark this week for "scamming people across America" in connection with the Twitter hack that happened on July 15. The charges he's facing include one count of organized fraud, 17 counts of communications fraud, one count of fraudulent use of personal information with over $100,000 or 30 or more victims, 10 counts of fraudulent use of personal information and one count of access to computer or electronic device without authority.

Hillsborough County Jail records show Clark was booked into jail shortly after 6:30 a.m. Friday.

Warren's office says the scheme to defraud "stole the identities of prominent people" and "posted messages in their names directing victims to send Bitcoin" to accounts that were associated with the Tampa teen. According to the state attorney, the scheme reaped more than $100,000 in Bitcoin in just one day.
SO, THE NEW government in Ireland has announced its plans for the reopening of schools. Over the coming days and weeks, there will be much discussion from all involved in the debate about the merits or otherwise of the plans.

Teachers, parents, unions, politicians and of course the students – everyone with a vested interest will understandably be pushing their points.

I teach in a secondary school in Switzerland and here, all schools have been back teaching in our real classrooms since 11 May. Yes, with real, live people around who exist as more than just avatars or thumbnails.

This is despite Switzerland having a direct land border with Northern Italy, which was the initial epicentre of the Covid-19 outbreak in Europe.

Does it feel different being back in class? Yes, absolutely, but it has to. The world is different. Life is different. Schools have to adjust. The Swiss federal government decided that the country was ready for students up to the age of 16 (equivalent to the end of Transition Year in Ireland) to return to school from 11 May, but with restrictions….

As adults, we are at higher risk so have to be more careful but evidence suggests that it is acceptable to allow children to act relatively normally in school environments.

Going back to school is different and will be different for some time. However, the students are the same, ambitious, inquisitive, funny, wonderful young people whether at home, in class, or on-screen.

My advice to teachers for September, if all goes well, is to put those students at the centre of your planning and don't worry about 'being behind' or where you 'should be' with the curriculum. Now is not the time for this.

Start by focussing on the people in the room and their mental well-being; that includes you, as their teacher. Lower the expectations on yourself and on your students.

Is it a bit scary and nerve-wracking going back? Absolutely. But with the right planning, it can be done. For our students' sake, it needs to be done.
T-cells and Covid-19, from Francis Collins:
Much of the study on the immune response to SARS-CoV-2, the novel coronavirus that causes COVID-19, has focused on the production of antibodies. But, in fact, immune cells known as memory T cells also play an important role in the ability of our immune systems to protect us against many viral infections, including—it now appears—COVID-19.

An intriguing new study of these memory T cells suggests they might protect some people newly infected with SARS-CoV-2 by remembering past encounters with other human coronaviruses. This might potentially explain why some people seem to fend off the virus and may be less susceptible to becoming severely ill with COVID-19.

The findings, reported in the journal Nature, come from the lab of Antonio Bertoletti at the Duke-NUS Medical School in Singapore [1]. Bertoletti is an expert in viral infections, particularly hepatitis B. But, like so many researchers around the world, his team has shifted their focus recently to help fight the COVID-19 pandemic.

Bertoletti's team recognized that many factors could help to explain how a single virus can cause respiratory, circulatory, and other symptoms that vary widely in their nature and severity—as we've witnessed in this pandemic. One of those potential factors is prior immunity to other, closely related viruses.

SARS-CoV-2 belongs to a large family of coronaviruses, six of which were previously known to infect humans. Four of them are responsible for the common cold. The other two are more dangerous: SARS-CoV-1, the virus responsible for the outbreak of Severe Acute Respiratory Syndrome (SARS), which ended in 2004; and MERS-CoV, the virus that causes Middle East Respiratory Syndrome (MERS), first identified in Saudi Arabia in 2012.

All six previously known coronaviruses spark production of both antibodies and memory T cells. In addition, studies of immunity to SARS-CoV-1 have shown that T cells stick around for many years longer than acquired antibodies. So, Bertoletti's team set out to gain a better understanding of T cell immunity against the novel coronavirus.
After being delayed because of the pandemic, baseball season is finally underway. And that means Chicago Cubs fans will once again be singing "Go Cubs Go," written in 1984 by songwriter Steve Goodman.

In this week's podcast, Curious City looks back at Goodman's life — he would have turned 72 this week. During the 1970s and 80s, Goodman was an important part of the American folk music scene, writing songs that would become hits like "City of New Orleans" recorded by Arlo Guthrie and "You Never Even Call Me By My Name," a country music hit recorded by David Allan Coe. Although Goodman made a decent living as a musician, he struggled to write and record his own hit song.

Growing up as a die hard Cubs fan, Goodman dreamed of recording a hit song about baseball. "Go Cubs Go" is his best known song, but he likely wouldn't have written it if he hadn't already written another song about the Cubs in 1981: "A Dying Cub Fan's Last Request." The Cubs were not initially fond of that baseball song — which poked fun at the team's tendency to lose. So Goodman wrote "Go Cubs Go" to get back into their good graces. The song became a hit but Goodman didn't live long enough to experience it. Ater undergoing treatment for leukemia for 15 years, he died in 1984 at the age of 36.
David Epstein, how science works:
In early June, my family had a distressing dinner-table conversation about medical research that was making headlines.

The study, eventually published in the venerable (and retraction-prone) New England Journal of Medicine, found that type A blood was associated with more severe Covid-19. Specifically, it found that patients with type A blood had a 50 percent increased likelihood of needing oxygen or a ventilator. That's not good; early research in this pandemic suggested that one-third to one-half of patients who end up on ventilators die. My entire family is type A, including me. (Blood, not personality. As a writer, my personality is naturally type O. …Oof, bad pun.)…

Six weeks after my dinner-table conversation, a new round of studies found that blood type has little or nothing to do with Covid-19 severity. Unfortunately and unsurprisingly, the new findings received less attention. (But props to the New York Times for following up its initial story. In my opinion, when this happens, the follow-up article should be linked at the top of the original story, so that anyone who sees the first piece also sees the corrective.)

Here's the moral of the story for this moment in time: tons of data on Covid-19 and patient characteristics is piling up all over the world, and scientists will be looking for and sharing all sorts of correlations. Many of those will be false positives, the result of statistical randomness. If the correlations are dramatic, they'll grab headlines. Other researchers will (hopefully) subsequently try to replicate those findings, and often fail. The negative results will be less likely to get published. When they are published, they'll be less likely to garner expansive news coverage.

My advice: if a particular Covid finding — say, the supposed curative effect of hydroxychloroquine — grabs your attention, first treat it like a hypothesis, not a rock-solid conclusion. To use a phrase from chapter 11 of Range, treat it like a "hunch held lightly." Then set up a news alert so you have a better chance of noticing if the original study is contradicted. And keep in mind that the initial positive results are likely to be the most dramatic that are ever found, which is why they were published in the first place.

Finally, this lesson applies to all research, but I think it's especially worrisome in drug trials. A recent examination of 105 clinical trials of certain antidepressants showed that 53 of the trials found the drugs to be effective, and 52 of the trials found them to be ineffective. But while 52 of the 53 positive trials were published, only 25 of the negative trials were published. So the body of published research is badly distorted compared to the actual scientific findings. Even an extremely conscientious doctor — one who pores over that entire medical literature — may well conclude that the drugs are more effective than they really are.
Jesus Creed is a part of CT's Blog Forum. Support the work of CT. Subscribe and get one year free.
The views of the blogger do not necessarily reflect those of Christianity Today.