August 8, 2020
Weekly Meanderings, 8 August 2020
Our weekly selection of links across the web.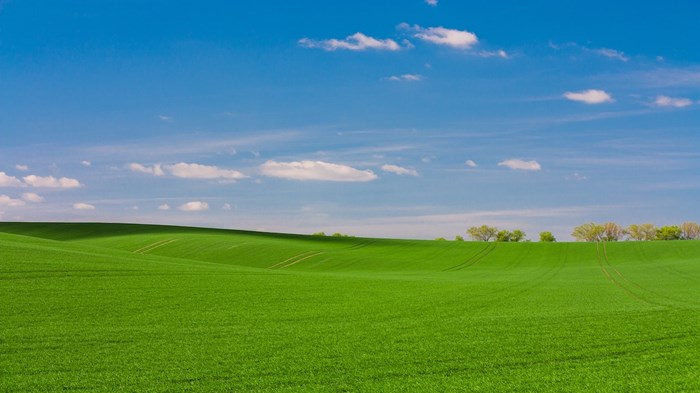 Good morning on this warm August Saturday in Chicagoland.
WELLINGTON, New Zealand (AP) — Three men have been rescued from a tiny Pacific island after writing a giant SOS sign in the sand that was spotted from above, authorities say.

The men had been missing in the Micronesia archipelago for nearly three days when their distress signal was spotted Sunday on uninhabited Pikelot Island by searchers on Australian and U.S. aircraft, the Australian defense department said Monday.

The men had apparently set out from Pulawat atoll in a 7-meter (23-foot) boat on July 30 and had intended to travel about 43 kilometers (27 miles) to Pulap atoll when they sailed off course and ran out of fuel, the department said.

Searchers in Guam asked for Australian help. The military ship, Canberra, which was returning to Australia from exercises in Hawaii, diverted to the area and joined forces with U.S. searchers from Guam.

The men were found about 190 kilometers (118 miles) from where they had set out.

"I am proud of the response and professionalism of all on board as we fulfill our obligation to contribute to the safety of life at sea wherever we are in the world," said the Canberra's commanding officer, Capt. Terry Morrison, in a statement.
From Zoom happy hours to "wine o'clock" memes floating around on social media, the pressure to grab a drink to take an edge off your pandemic anxiety can sometimes feel strong. Not being able to visit friends or enjoy many out-of-home activities leaves some people feeling like they don't have much else to do, so why not enjoy a glass of wine—or two or three?

Indeed, data from Nielsen indicates people are drinking more. For the week ending May 2, total alcohol sales in the U.S. were up by more than 32% compared to the same week one year ago. These figures have some medical experts worried.

The World Health Organization (WHO) and the National Institute on Alcohol Abuse and Alcoholism (NIAAA) have issued communications warning people to avoid excessive drinking, saying it may increase COVID-19 susceptibility and severity. Beyond that, alcohol consumption is already a major public health problem in the U.S., the NIAAA says. According to the Centers for Disease Control and Prevention (CDC), from 2006 to 2010, "excessive alcohol use was responsible for an annual average of 88,000 deaths, including 1 in 10 deaths among working-age adults aged 20 to 64 years." And studies have linked alcohol consumption to an increased risk of breast and other cancers.

While it is too soon to definitively know the effects of the pandemic on drinking patterns or how alcohol consumption impacts COVID-19, Yale Medicine experts say there are logical concerns based on what has already been proven about how alcohol changes the human body.
The protests in Portland, Ore., have been calmer in recent days. The shift away from large-scale clashes with police deploying tear gas came after the Trump administration pulled back federal law enforcement officers.

But even during the intensity of the unrest, there were pockets of calm around Caesar McCool.

Caesar, better known as "Caesar the No Drama Llama," is a retired 6-year-old Argentine grand champion show llama that now works as a therapy llama and "llamactivist." One of his best talents is offering emotional-support hugs, which people line up to give him at protests and other places where Caesar shows up.

He's somewhat of a celebrity llama.

Llamas generally are not known to be cozy with humans, and at 5-foot-8 and 350 pounds, Caesar could appear intimidating. But Caesar doesn't turn from affection or back away from chaos. When people meet Caesar, they tend to melt in his calm presence, said his caretaker, Larry McCool, who lives in Jefferson, Ore., on the Mystic Llama Farm.

"I don't care how big, how staunch, how intense that somebody is — it could be a big marcher in total riot gear, and he will come up and give Caesar a big hug," said McCool, 66. "It's all I can do to just keep him from snuggling."

Caesar and McCool were at a Portland protest late last month, standing in Pioneer Square with 10,000 protesters when violence broke out in the distance. People were shouting and flash bombs were being deployed by police. McCool said he quickly moved Caesar, emphasizing that he is careful about Caesar's safety.

He said that when protesters later saw Caesar — his long, regal neck making him the height of a person — they stopped to pet his soft wool. His calm demeanor rubbed off on them, McCool said.

"They'll be clapping, chanting, stomping, and all of a sudden I'll get up with Caesar and the next thing I know, everyone will just band around Caesar," said McCool, who spent four hours there, leaving at 11 p.m.

Police sometimes react to Caesar the same way protesters do, McCool said. During a recent large protest in Portland, Caesar and McCool ambled by a group of Portland police officers who were stationed in a parking lot near the unrest. The officers pet Caesar and asked to take photos, McCool said. The same thing happened at the Salem Women's March this year.

"Caesar brings calm and defuses tension within these extremely volatile situations because everyone loves him as much as he loves everyone," McCool said.
Are your political views and convictions growing in intensity? Are you finding yourself feeling angrier than you used to be about a variety of political issues? Are people in your extended family, community, or church becoming angrier?

In addition to being in the midst of a global pandemic, widespread demonstrations about racial injustices, and an election year, we live in a media saturated environment where hate and division trigger wider viewership, larger ratings, and significantly higher advertising revenue.

In such an environment, how can we as individual Christians, or as pastors or ministry leaders tasked with leading others, know when we are getting sidetracked, especially when "believing you're right and that others are wrong" triggers intense and addictive feelings?

Media outlets on both the left and right are using language and tactics to inflame anger, alienate, and disparage whomever 'the other' might be and, as a result, there are growing levels of disrespect and hatred towards people who hold different political views.

As followers of Christ who are engaging in this process, are we starting to cross a line that shouldn't be crossed? And, if we are, how can we know when this is happening, and what are the costs?
Quick, reliable Covid tests now being tried:
nside a tent outside the National Center for Supercomputing Applications on the University of Illinois campus, Uni High teacher Joel Beesley swiped his university ID card and was handed a small vial.

He drooled into the vial, and later in the day, he found out he had tested negative for COVID-19.

The ability to take a quick, cheap test just blocks away from their school might just be the reason Uni High students will be able to return to the building sometime this fall.

Uni High will begin the year with remote learning, but it may eventually move to a hybrid model of in-person and online learning.

To put it simply, the test developed down the street would be the only reason that's possible.

"There's no way we would even try to have hybrid school without the capacity to have weekly testing," Uni High Director Elizabeth Majerus said. "The ease of testing is super valuable, not having to go far away. The fact that it's very simple to do is very helpful."

After the UI accomplishes its gargantuan goal of testing 10,000 students and faculty on campus every day this fall, its saliva test could theoretically offer a lifeline to K-12 schools in Champaign-Urbana and beyond.

Preliminary conversations about such a process began a few weeks ago.

At the Champaign school board's July 13 meeting, Superintendent Susan Zola said that UI chemistry Professor Martin Burke, one of the test's originators, had reached out to her earlier that week to talk about a collaboration.

"They reached out, and we have some cabinet-level staff that are working with them," Zola said the next day. "With a community that's rich in resources and expertise and technology, we're excited that we might be able to partner with the university on a very quick and efficient test that would give more data than we would normally have around teachers and staff if we were actually able to administer that kind of a test."

To get to that point, though, won't be simple.
Tim Keller asks about which justice:
Which justice? There have never been stronger calls for justice than those we are hearing today. But seldom do those issuing the calls acknowledge that currently there are competing visions of justice, often at sharp variance, and that none of them have achieved anything like a cultural consensus, not even in a single country like the US. It is overconfident to assume that everyone will adopt your view of justice, rather than some other, merely because you say so.

Biblical justice. In the Bible Christians have an ancient, rich, strong, comprehensive, complex, and attractive understanding of justice. Biblical justice differs in significant ways from all the secular alternatives, without ignoring the concerns of any of them. Yet Christians know little about biblical justice, despite its prominence in the Scriptures. This ignorance is having two effects. First, large swaths of the church still do not see 'doing justice' as part of their calling as individual believers. Second, many younger Christians, recognizing this failure of the church and wanting to rectify things, are taking up one or another of the secular approaches to justice, which introduces distortions into their practice and lives.
"When I check into my room, I clean every surface with wipes — all door handles, light switches, the remote control and the phone. In the bathroom, I also wipe down the showerhead. I'm 6 feet 2 inches, and I always end up adjusting it."

· "If I stay for multiple nights, I only let the cleaning service into the room every fourth day. Once I have cleaned the room for myself, letting someone else come in only forces me to clean the whole place again. I leave trash and dirty towels outside the door and get fresh towels in return."

· "Now that various states have gone back into lockdown mode, some hotels may require a letter stating that you're an essential worker before they allow you to check-in, so keep one ready."
Forcing and coercing history to fit our mold: it is what it is. (Or it was what it was)
Not satisfied with the removal of historical figures, leftists in Illinois want to remove history classes from school.

State Rep. LaShawn K. Ford of Chicago assembled with local leaders on Sunday to pressure the Illinois State Board of Education to cease teaching history classes and remove history books and curricula in public schools. Citing historical practices that have supposedly overlooked minority contributions to this country, Ford and his allies want to abolish all history classes "until a suitable alternative is developed," according to a statement from his office.

Ford is currently sponsoring a bill in the state legislature that would require that elementary schools teach students about the civil rights movement. But his criticisms of the current Illinois history curriculum go much further.

He said in a press conference Illinois' current teaching of history has led to a racist society and demands an end to history until this is corrected. Ford and his allies argue that history has overlooked the contributions of black, female, Jewish, and, LGBTQ voices, and by perpetuating this underrepresentation, public school history classes are contributing to systemic racism.

Joining Ford with the announcement was Meleika Gardner of We Will, a Chicago-based women's and racial justice group. "The miseducation of our children must stop. It is urgent that it comes to an end," she said.

Miseducation. Profound word choice, though it seems like she is actually arguing for an effective reeducation. Ford and others would much prefer a rewriting of American history in the form of the 1619 Project, which has already been taught in Chicago public schools since the fall. While leaders in Chicago have gladly embraced the New York Times' revisionist history, they would like to force it onto the rest of the Illinois public school system.

Rather than have actual history be taught in schools, Chicago progressives prefer to suspend history classes indefinitely until they get their desired revisionist history in every Illinois public school. They have gone further than merely asking for changes in the curriculum; they want to end history classes as we know them.
Most summer days on the Danish island of Læsø, you'll find Henning Johansen at work. A native islander, Johansen is a thatcher. But on Læsø, a thatcher's job is unlike anywhere else.

Nineteen kilometres off the north-east coast of Jutland, the island appears in Norse mythology as the home of the giant Ægir, and, surrounded by shipwrecks, is mentioned throughout Danish naval history. Læsø's most unique characteristic, however, is its houses, which are thatched with thick, heavy bundles of silvery seaweed.

Seaweed thatching began on Læsø in the 17th Century and is largely unique to the island, though seaweed roofs were later reported to have been seen on Scotland's Orkney Islands. Læsø, which had a thriving saltworks industry, had been deforested – trees were burned to feed the salt kilns – so islanders needed to find an alternative roofing material. The island itself has scant resources and, consisting largely of mud flats and sand banks, is difficult to cultivate, so instead residents looked to the sea.
Jesus Creed is a part of CT's Blog Forum. Support the work of CT. Subscribe and get one year free.
The views of the blogger do not necessarily reflect those of Christianity Today.