July 25, 2020
Weekly Meanderings, 25 July 2020
Our weekly selection of links across the web.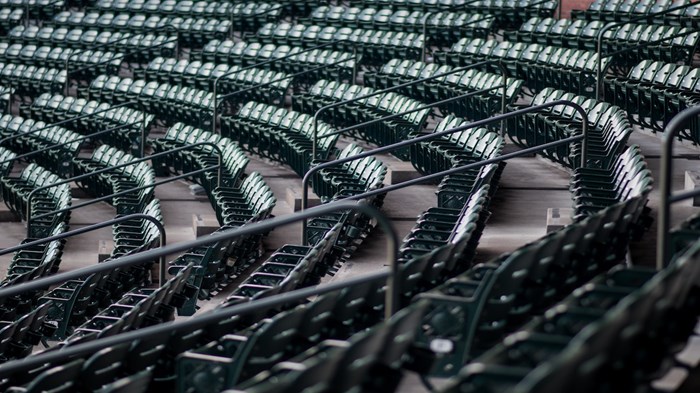 Baseball's back! To empty stadiums, but it's back.
HERAT (Reuters) - In the eastern Afghan city of Herat, 18-year-old high school student Somaya Faruqi adjusts a suction cap as she puts the finishing touches before unveiling a low-cost, lightweight ventilator created by her and six other young women.

The all-female Afghan Robotics Team, which has won international awards for its robots, started work in March on an open-source, low-cost ventilator as the coronavirus pandemic hit the war-torn nation.

It took the team almost four months to finalise the ventilator, which is partly based on a Massachusetts Institute of Technology (MIT) design, and they received guidance from experts at Harvard University.

The device is easy to carry, can run on battery power for 10 hours, and costs roughly $700 to produce, compared with the $20,000 price of a traditional ventilator.

"We are delighted that we were able to take our first step in the field of medicine and to be able to serve the people in this area as well. All members of our team feel happy because after months of hard work, we were able to achieve this result," Faruqi told Reuters.

Although the ventilator still has to undergo final testing from health authorities before it can be used, officials welcome it in a country with only 800 ventilators to treat the fast-growing number of coronavirus cases in a health system damaged by decades of war.
One of the few things that Barack Obama and Donald Trump agree on is cancel culture.

In the last year, as numerous public figures have become the targets of online campaigns by social media swarms, the former and current president have spoken out against the practice. "That's not activism," Obama said last November. "That's not bringing about change. If all you're doing is casting stones, you're probably not going to get that far. That's easy to do."

In a Fourth of July speech at Mount Rushmore, Trump said, "We want free and open debate, not speech codes and cancel culture. We embrace tolerance, not prejudice." Speaking of the left, he added that "one of their political weapons is 'cancel culture' — driving people from their jobs, shaming dissenters, and demanding total submission from anyone who disagrees. This is the very definition of totalitarianism, and it is completely alien to our culture and our values, and it has absolutely no place in the United States of America." (One commentator quickly pointed out that Trump has long been one of the most enthusiastic practitioners of cancel culture.)

We were curious how much this debate over cancel culture — which has quickly morphed from a Twitter obsession for elite journalists to a campaign rallying cry for Trump — has permeated the public consciousness. We asked our polling partner, Morning Consult, to field some questions in our weekly survey and one surprising finding is the number of Americans who now agree with Obama and Trump and want to cancel cancel culture — or at least its worst aspects.

There's significant disagreement about what cancel culture is or even whether it exists. The POLITICO survey used a neutral definition of cancel culture adapted from its entry on dictionary.com: "the practice of withdrawing support for (or canceling) public figures and companies after they have done or said something considered objectionable or offensive."

Cancel culture is generally discussed as being performed on social media in the form of group shaming. A plurality (46%) of Americans believe that cancel culture "has gone too far." About a quarter of Americans — many of whom are perhaps blissfully offline — said they didn't know or had no opinion on the matter. When they are removed from the results, a clear majority — across almost every demographic category — says that cancel culture has gone too far.

Twenty-seven percent of voters said cancel culture had a somewhat positive or very positive impact on society, but almost half (49%) said it had a somewhat negative or very negative impact.

While online shaming may seem like a major preoccupation for the public if you spend a lot of time on Twitter, only 40% of voters say they have participated in cancel culture and only one in 10 say they participate "often." It appears to be more of a liberal pursuit: Half of Democrats have shared their dislike of a public figure on social media after they did something objectionable, while only a third of Republicans say they have.
Hug a tree: Israeli response to the virus.
That is the message Israel's Nature and Parks Authority is spreading on social media to try to help people overcome the sense of detachment that coronavirus social-distancing rules can bring.

"In this unpleasant corona period we recommend to people around the world to go out to nature, take a deep breath, hug a tree, express your love and get love," Orit Steinfeld, the authority's marketing director, said in Apollonia National Park.

At the park, about 15 km (nine miles) north of Tel Aviv, tree-huggers such as Barbara Grant heeded the advice during a tour arranged by the Authority.

"The most basic human need is for connection, for touching, for hugging," she said, lamenting that, as a health precaution, she can't hug her grandchildren.

Also out in the park, Moshe Hazan said he wanted to widen his embrace beyond his partner, Pat Arthur, who accompanied him to the forest.

"We are not hugging too many people these days - not our children, not our grandchildren - and hugging a tree is quite a nice thing to do," Hazan said.
Trump's braggadocio doesn't look so good here: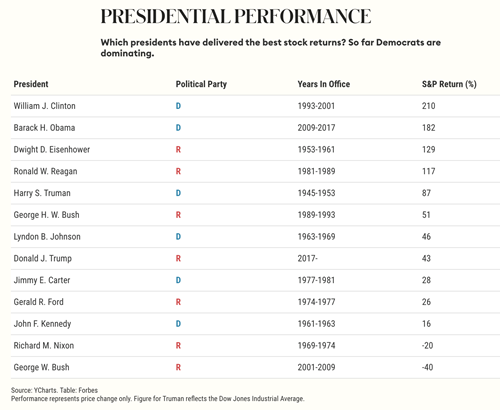 Image: Screen shot
Bears don't want to attack people. We kill them far more often than they kill us, and many bears seem to be aware of that ratio. When they do attack, it's usually because they were either starved or startled.

Yet despite their hesitance, attacks have increased in many parts of the world. Yellowstone National Park has seen human-bear conflicts rise in recent years, for example, including two fatal attacks in 2011 (the park's first in 25 years) and another in 2015. In June 2016, a bicyclist was killed by a grizzly just south of Glacier National Park in Montana. Wildlife officials face similar issues around the U.S. and Canada, as well as other countries like Japan and Russia. This has been linked to a variety of factors, including habitat loss, human intrusion, food shortages and climate change.

Bear behavior is still heavily influenced by biology and upbringing, too: American black bears are relatively docile and skittish, for example, while polar bears are more aggressive and more likely to see people as prey. Yet trying to fully understand any bear attack is a daunting task, and since we can't convey our peaceful intentions to bears, it's generally safer to just stay away.

Nonetheless, occasional run-ins are inevitable. Most people are as surprised to see a bear as it is to see them, and the ensuing interactions are often rife with misunderstanding. The species, time of year and other details dictate the best response, but here's an overview of how to handle these harrowing encounters:
That is worth thinking about. Naxos is a good choice.
Most countries want to attract the young and the willing – entrepreneurs with ideas, students looking to learn, people prepared to do the jobs locals turn down. Greece, though, has decided on a different approach, by making a play for Europe's retirees.

"The logic is very simple: we want pensioners to relocate here," says Athina Kalyva, head of tax policy at the Greek finance ministry, who has helped design a scheme to get people to do just that. "We have a beautiful country, a very good climate, so why not?"

The initiative, laid out in a draft law to be tabled in parliament this week proposes a flat income tax rate of 7% for foreign retirees who transfer their tax residence to Greece. The incentive would be applicable for a decade.

"We hope that pensioners benefiting from this attractive rate will spend most of their time in Greece," says Kalyva, adding that, ultimately, the aim is to expand the country's tax base. "That would mean investing a bit – renting or buying a home."

Athens is not the first EU capital to devise such a scheme. At the height of the financial crisis, Lisbon also set about luring foreign retirees to Portugal with an offer of a decade of tax-free pensions.

The measure prompted wealthy northern Europeans to start dreaming about the Algarve and cheap retirement in warmer climes, and many began settling there.

But it infuriated other EU states, who complained that the country was running a discriminatory tax regime. After incensed locals also lashed out, Lisbon announced that it will this year introduce a 10% tax on foreign-source pension income for "non-habitual residents".
As COVID-19 shut down state after state, many organized endurance races were canceled or rescheduled. The New York City Marathon — which would have celebrated its golden anniversary this year — and the never-before-canceled Boston Marathon are among the most well-known and highly anticipated races that have been nixed. In the ultra-trail-running world, cornerstone races Ultra Trail du Mont-Blanc in Europe and Barkley Marathon in Tennessee have also been scrapped this year.

For athletes who ramped themselves into peak form for spring and summer marathons, there are a few options other than scaling back their training plans. They could do what one guy did and run a marathon on his terrace during lockdown. They could join a number of virtual races. Or, they could lace up and run through the night from the Canadian border to Massachusetts, like McConaughy did.

So how many athletes are following suit? We took a look at the data from FastestKnownTime.com, the central website for submitting FKTs, to see just how many records have fallen so far this year.
Jesus Creed is a part of CT's Blog Forum. Support the work of CT. Subscribe and get one year free.
The views of the blogger do not necessarily reflect those of Christianity Today.