November 24, 2020
8 Models of Evangelism
Evangelism has fallen on hard times -- so read this!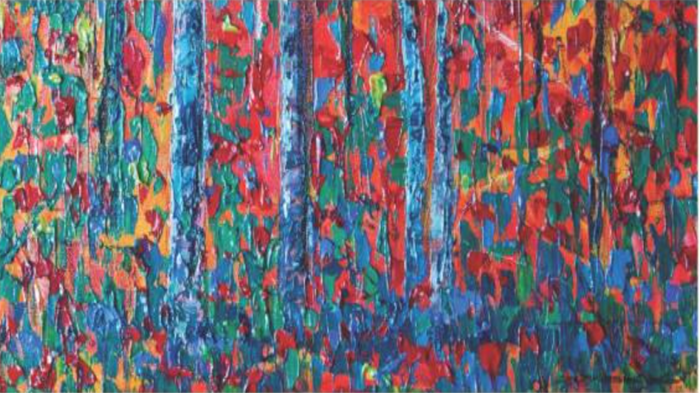 She's taught a course on evangelism for twenty years and, if you read her new book, Priscilla Pope-Levison will help you and your church to be more responsive to our culture without diminishing the importance of evangelism. Her new, fantastic book is called Models of Evangelism.
I was glad to see this new book by Pope-Levison because I so enjoyed her stories of Methodist women evangelists published a few years back: now in softcover.
For some evangelism means going door-to-door and is therefore embarrassing. For others it means button holing someone alone and pressing the gospel's claims on them, and is therefore embarrassing. For 8 out of 10 Americans evangelism is extremism.
Take it from a veteran teacher of evangelism: one can evangelize and it not be embarrassing or extremism.
Priscilla writes,
Yes, the majority of American adults may be right when they claim that evangelism is religiously extreme. Yet they may be off the mark as well. Evangelism is not inevitably extreme. Sarah Osborn did not set out to orchestrate a multiracial meeting for hundreds of people. What she did was open her home for the women in town to gather in prayer. Iva Dardanet asked a neighbor if she wanted a Coke. That conventional invitation led to invitations to church and eventually to my mother-in-law's lifelong, durable, vibrant faith. Rodney Woo's vision for a multicultural church circulated in his veins even before he was born. His half-Chinese father served as a missionary to Hispanic people, African-American people, and Vietnamese immigrants in the border town of Port Arthur, Texas. Woo's multicultural experience intensified as he attended an all African-American elementary and middle school. Woo would claim that it is only natural - not religiously extreme at all – to expect churches to cross racial and ethnic lines in their communities.

The majority of Americans, then, are both right and wrong. Evangelism can be both – sometimes extreme, sometimes not. Either way, there remains something invigorating about it. Being actively engaged in evangelism encourages the evangelist to keep her own faith alive and resilient because she is motivated by a sense of optimism, of leaning into the possibilities that materialize when she engages others with the Christian gospel. Consider Mattie Perry, who recognized that evangelists and missionaries need training before heading out into full-time ministry. When no one else stepped up, Perry, despite a lack of education and financial backing, founded a religious training school for students who could not afford a college or university education. Consider, too, Prosser, how she wanted to give to others in gratitude for her healing after living ten years with a disability, so she spent her time and resources at her local rescue mission with those who were utterly destitute. Also consider Samira Izadi Page, who took her experience as a refugee and transformed it into an organization that serves – in the name of Jesus Christ – refugees of all faiths who have settled in Dallas, Texas.

The history of evangelism is a diverse litany. Male and female, rich and poor, itinerant and local, Catholic and Protestant, extreme and natural, public and private. Evangelists come in all shapes and sizes.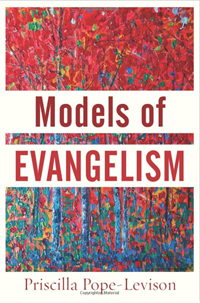 Image: Cover Photo
Evangelism is a "promise … that issues invitations, forges relationships, relieves hunger, quenches thirst, restores faithfulness, and reconciles estranged parties" (6) and thus Isa 52:7 is a paradigm-shaping verse:
How beautiful upon the mountains
are the feet of the messenger who announces peace,
who brings good news,
who announces salvation,
who says to Zion, "Your God reigns."
Not all evangelize the same way, and so provides and discusses (chapter-length discussions) eight models, and here they are:
Personal: one on one
Small group: 8-12 for a focused study on the gospel
Visitation: knocking on doors, neighbors, initiating conversations
Liturgical: church calendar as opportunity to integrate gospeling
Church growth: new ports of entry
Prophetic: challenging to pursue gospel in word and deed and public
Revival: organized crowd with music and evangelism and invitation and follow-up
Media: using various media
Join us for a series on evangelism. It won't be extreme!
Jesus Creed is a part of CT's Blog Forum. Support the work of CT. Subscribe and get one year free.
The views of the blogger do not necessarily reflect those of Christianity Today.