November 14, 2020
Weekly Meanderings, 14 November 2020
Our weekly selection of links across the web.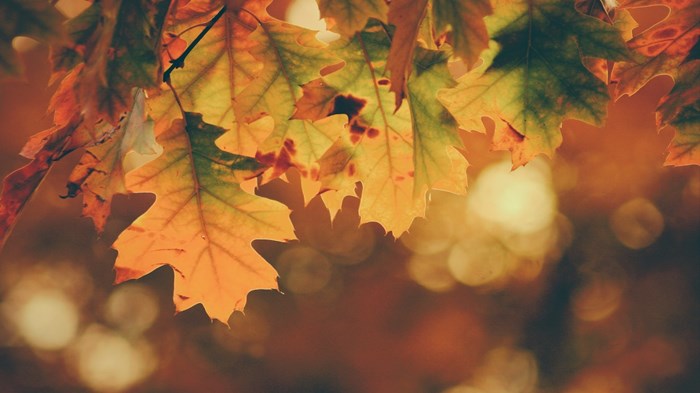 Happy weekend!
Four rules for speaking up on social media:
There are times, though, when we do need to speak. It's one thing to think about what not to say. What tests may we apply to discern what we should say? There is a test developed by Herbert J. Taylor and introduced to the Chicago Rotary Club that was eventually adopted by the Rotary International and called the Four Way Test for these four questions:

1. Is it the TRUTH?
2. Is it FAIR to all Concerned?
3. Will it build GOODWILL and BETTER FRIENDSHIPS?
4. Will it be BENEFICIAL to all concerned?

Imagine applying this to work conversations, our marriages, and everything we post online. Imagine if we could get all our politicians to pledge to this simple test and keep everything that doesn't meet the test in thought land.

I suspect using this test, if nothing else, will incline us to say less. Sometimes, by pausing and using this test I find my initial thought was wrong and not what I really think, or would say. If I am not sure in some situations how to answer, it can help. After all, should I say what I'm thinking when I'm not sure of the answers to the questions of the Four Way Test? Probably not.

Just remember. You don't have to say everything you think. Less is more.
NORTH LAWNDALE — A West Side church has transformed its sanctuary into a community center to be used for more than just Sunday service.

The renovations at Harmony Community Church, 1908 S. Millard Ave., replaced the sanctuary's pews with chairs and installed new flooring to create a multi-purpose space for Harmony's youth programs.

The church has long been a pillar in North Lawndale with programs like its food pantry, which serves more than 300 families each week. But in recent years, the congregation has increased its efforts to make Harmony Community Church "a safe haven for youth seven days a week," Pastor James Brooks said.

Youth programming became even more of a priority for the church community after an 18-year-old member of the congregation, Keyon Boyd, was shot and killed in 2016.

"That really startled us. Rattled us," Brooks said. "We responded by being attentive to the young people in here to keep them safe, healthy and educated."

The church organized reading groups and tutoring programs for young people as a way to honor Boyd, Brooks said. They also have fine art programs, which includes music and dance. But they had space limitations since the main room of the church was designed for Sunday service with pews nailed into the ground.
There are two more reasons to love Australia's fluffiest aeronautical marsupials after the discovery that there are actually three species of greater glider, not one as previously assumed.

The greater glider is a possum-sized marsupial living in the forests of eastern Australia, squeezing into tree hollows during the day and at night soaring up to 100 metres through the air on the hunt for its favourite eucalyptus leaves.

A study of the genetics of greater gliders, published in Nature's public access Scientific Reports journal, found distinct species in the southern, central and northern ranges.

"Australia's biodiversity just got a lot richer. It's not every day that new mammals are confirmed, let alone two new mammals," one of the study authors, James Cook University Professor Andrew Krockenberger, said.
The furry flyers vary in size, getting smaller the further north they live.
Life's necessities: how about for you?
HALLE, Belgium (AP) — The concept of what is essential to keep a society functioning during coronavirus lockdowns is gripping Europe as the pandemic unleashes death, poverty, illness and isolation.

Beyond obvious candidates like food stores and pharmacies, some answers in the patchwork of nations and cultures that make up Europe can approach the surreal. An activity or item considered essential in one country can be off-limits across the border just a brief stroll down the road.

German Chancellor Angela Merkel said that while it might seem fairest to just shut everything down, "it's perhaps not the most practical" solution.

"If people are only satisfied when everything possible is shut down, then that's a view which naturally doesn't make economic sense," Merkel said.

That's why Germany is keeping car dealerships open this time, after their closure in the first, spring lockdown hurt the country's huge automobile industry.

In Belgium, of course, chocolate shops are staying open.

"Chocolate is very much an essential food around here," said chocolatier Marleen Van Volsem at the Praleen chocolaterie south of Brussels. "It has to be. Because chocolate makes you happy."

Happiness would seem no subject to split hairs about. Neither would safety as infection numbers are setting global records. A total of 600,000 confirmed daily cases were reported worldwide for the first time Friday after having reached 500,000 for the first time on Oct. 26.

Yet consider how differently Italy and Britain treat a service that gladdens many a heart. In the country that coined the term "bella figura" — the art of cutting a fine figure — hairdressers are deemed essential.

"Italians really care about their image and about wellness,"″ said Charity Cheah, the Milan-based co-founder of TONI&GUY Italy. "Perhaps psychologically, the government may feel that going to a salon is a moment of release from stress and tension, a moment of self-care, that citizens need."

But across England people have had to scramble to get their hair done in the last days and hours while they still could, before new pandemic restrictions came into force on Thursday.

"The thought of another lockdown and being stuck at home — (people thought) I'm going to throw caution to the wind and I am just going to come in and have my hair done," said Richard Ward, managing director at the Richard Ward Hair and Metro Spa on London's swank Sloane Square.

And then there are life's finer pleasures.
What sticks out to you about your findings? What's the thing you can't stop thinking about or can't stop telling people about?

Mothers are blaming themselves for their "failures" in this pandemic — for "failing" to be the kind of perfect worker who doesn't let her kids distract her from work, for "failing" to be the kind of perfect mother who sacrifices work to meet her kids' needs, for "failing" to be the kind of perfect wife who never gets angry and always defers to her spouse.

As a sociologist, it's easy for me to see how that blame is deeply misplaced — how women should be blaming our government for failing to stop the spread of the virus, for failing to pay people to stay home, for failing to provide an adequate social support system with affordable childcare, affordable healthcare, and sufficient financial protections for people who can't make ends meet…how women should be blaming their employers for putting profits before people, for setting unrealistic expectations, and for failing to provide the support that workers need…how women should, in many cases, be blaming their own spouses or partners for prioritizing their own careers, for not doing enough at home, and for denying the science about COVID-19.

In the U.S., most of us aren't taught to use our sociological imaginations. We're not taught to think about social problems as structural problems. We're not taught to see the forces that operate beyond our control – forces like capitalism, patriarchy, and white supremacy. And we're not taught to see how those forces create many of the challenges we face in our lives and constrain our ability to make choices that could help us overcome those challenges.

Instead, we — especially women and people from other systematically marginalized groups — are taught to self-help-book our way out of structural problems. To believe that all our problems would go away if only we were to strictly follow some seventeen-step plan.

Another part of this I can't stop thinking about is how our lack of a social safety net is putting women's health and relationships at risk. So much of the public conversation has focused on the women who are dropping out of the workforce. Those stories are important, but to me they signal the centrality of capitalism in all of our public concerns.

Meanwhile, we're paying far less attention to the challenges faced by mothers who are struggling to stay in the workforce while caring for their children at home. These women may face penalties in the workforce — being passed over for promotions or salary increases or being chastised by their bosses for failing to get work done. But these women are also taking serious hits to their relationships, their health, and their wellbeing.

I'd say we're also not paying enough attention to the mothers (and the families more generally) who are struggling to make ends meet. Early in the pandemic, because of the CARES Act payments and expanded unemployment benefits, many of the low-income mothers we talked to were doing okay. Not great. But most had enough to pay their bills and keep a stable situation for their kids. Now, with that extra money gone, and with the pandemic dragging on, those families are facing dire challenges with no end in sight.
CHICAGO — The state is calling for more shutdowns but doctors are demanding indoor access to a critical service.

Just as the city is shutting down further, doctors in Chicago are calling on politicians to keep gyms open.

The Chicago Medical Society wrote a strongly worded letter saying their health is at stake if gyms are not allowed greater hours of operation.

An infectious disease spoke to WGN to give the scientific evidence which in his expertise shows exercise is critical in the COVID-19 pandemic.

"So the risk is actually less in the gym than it is in your office space as far as air turnover or even in the supermarket," Mel Kleist, executive director of East Bank Club, said.

At the East Bank Club, masks, distancing and cleaning are key. The members and employees are all masked at all times.

After a good run, they can lift their hands to the many sanitizer dispensers.

"Our members have become accustomed to what it takes to come to a safe environment to continue their mental, physical well-being," Kleist said.

They are well behind a barrier in group classes. There is plexiglass barrier between the instructor and classroom. There is also a new piece of equipment that sprays down the gym equipment.

"It's an electrostatic fogging machine. It attracts fluids in the air and electrolysizes them and drops them to the ground so it sanitizes the air and the equipment," Kleist said.

The sprayer, used on aircraft as well has a virucide to prevent the virus that causes COVID-19 from lingering. But doctors say they know now, that is not the biggest threat.

"But now we know a lot more about this virus than we did six months ago. Touching is not a huge aspect of it even though we encourage washing your hands and using alcohol rents, but really it's droplet and airborne," Dr. Vishnu Chundi, infectious disease expert and chairman Chicago Medical Society COVID-19 Taskforce, said.

That's why airflow is so critical. Infectious disease experts consulted with gyms like the East Bank club and the fit institute to advise on proper turnover.
Mahua Barve lives in Frankfurt, Germany, with her husband, a son in first grade and twin daughters in kindergarten. All three children are currently attending school full time and in person. That's despite a coronavirus surge that has led Germany to shut down restaurants, bars, theaters, gyms, tattoo parlors and brothels (which are legal in the country) for November. Schools were allowed to remain open.

Despite the resurgence of the virus, Barve says, her children's school's careful safety strategies give her confidence. Each "pod" of kids goes to recess at 10 minute intervals, for example, so they don't mix in the hallways.

"When I see all the parents who are coming to pick up and drop off, they're wearing masks. The teachers are always wearing masks. They're doing their best to minimize risk. And as soon as something is detected, they are quarantining."

Barve says everyone is doing their part: "It's a little bit of choppy water, but if people are swimming in their own lanes, there's less likelihood of a disturbance."

Across Europe, schools and child care centers are staying open even as much of the continent reports rising coronavirus cases, and even as many businesses and gathering places are shut or restricted. Countries such as France, the United Kingdom, Germany and Italy appear to be following the emerging evidence that schools have not been major centers of transmission of the virus, especially for young children. And experts say these nations are also demonstrating a commitment to avoiding the worst impacts of the pandemic on children.
Wow!
WINNETKA, Ill. (WGN) — Every year, a young man puts together one of the country's biggest, most spectacular light displays — in the name of charity.

It's quiet for 11 months out of the year, but come December this home in Winnetka, Illinois becomes a canvas for dynamic holiday light displays that are synched to Christmas tunes old and new, making the house a destination in itself.

Every tree, reindeer and loop is hand-wrapped in lights by Christian Tingle. He's been collecting strings of bulbs and cords since 7th grade, and estimates he has 75,000 lights or so. Whatever he can't buy at the store, he builds.

"I start setting up everything in the beginning of October," Christian said, estimating it takes over 150 hours on average.

"He likes to do things big," Christian's mom Katie said.

At first it was just for kicks, but then he put up a donation tube. Now everything that goes inside is passed along to the Make-A-Wish Foundation. Over seven years, Christian estimates he's raised $31,000 so far.

"Every cent helps," he said.
Although we're aware that Turkey Day isn't just about the food, we can't help but look forward to endless mashed potatoes, casseroles and all sorts of different stuffings each year. But, apparently, what we crave the most as a side dish to our turkey actually depends on the state that we live in.

Career website Zippia has set out to uncover the most popular side dish in each state across the country by looking at Google Trends and the results are pretty interesting. In addition to the specific area-by-area findings, the site came up with some curious factoids: In Alabama, for example, folks don't refer to it as "stuffing" but, rather, as "dressing;" mashed potatoes are the absolute most favorite side, topping the list across ten different states; mac 'n cheese is the second most popular entry, at number one across seven different states. In total, 47 states "want their sides carby, cheesy, potato-y" while only three prefer veggie-based options.

Above, look through the map highlighting the study's findings and, below, we reproduce a state-by-state breakdown. All of a sudden, we're feeling extremely hungry...

Alabama: Dressing
Alaska: Hashbrown casserole
Arizona: Green bean casserole
Arkansas: White gravy
California: Mashed potatoes
Colorado: Mashed potatoes
Connecticut: Mashed potatoes
Delaware: Mac 'n cheese
District of Columbia: Mac 'n cheese
Florida: Sweet potato casserole
Georgia: Mac 'n cheese
Hawaii: Turkey gravy
Idaho: Green bean casserole
Illinois: Mashed potatoes
Indiana: Deviled eggs
Iowa: Corn
Kansas: Cream corn
Kentucky: Broccoli casserole
Louisiana: Cornbread dressing
Maine: Side salad
Maryland: Mac 'n cheese
Massachusetts: Stuffing
Michigan: Green bean casserole
Minnesota: Mashed potatoes
Mississippi: Baked sweet potatoes
Missouri: Rolls
Montana: Mashed potatoes
Nebraska: Green bean casserole
Nevada: Mashed potatoes
New Hampshire: Cranberry sauce
New Jersey: Stuffing
New Mexico: Green bean casserole
New York: Stuffing
North Carolina: Mac 'n cheese
North Dakota: Mashed potatoes
Ohio: Green bean casserole
Oklahoma: Rolls
Oregon: Biscuits
Pennsylvania: Stuffing
Rhode Island: Stuffing
South Carolina: Mac 'n cheese
South Dakota: Crescent rolls
Tennessee: Sweet potato casserole
Texas: Green bean casserole
Utah: Rolls
Vermont: Stuffing
Virginia: Mac 'n cheese
Washington: Mashed potatoes
West Virginia: Rolls
Wisconsin: Mashed potatoes
Wyoming: Brown gravy
NEW YORK (AP) — Macy's said Santa Claus won't be greeting kids at its flagship New York store this year due to the coronavirus, interrupting a holiday tradition started nearly 160 years ago.

More than a quarter of a million people come to see Santa at Macy's in New York each year, the company said, making it hard to create a safe environment during a pandemic. Before taking a picture with the jolly old man, crowds walk in tight quarters through a maze-like Santaland that's filled with Christmas trees, running toy trains and elves in green costumes.

Santa also won't be showing up at its Chicago and San Francisco stores, which have similar Santalands. But he will still appear at the end of the televised Macy's Thanksgiving Day parade, the company said.

With the coronavirus still raging, stores and malls are having to rework their typical holiday strategy, which had been to pack as many people through its doors as possible. Walmart, for example, is holding its Black Friday deals over four weeks, instead of one day.

But the decision by Macy's differs from big mall owners, which will still go ahead with in-person Santa visits by banning kids from sitting on his lap and making sure they stay six feet away from him.

Macy's has been using Santa Claus to draw crowds to its New York store since the early 1860s, calling itself "The Home of Santa Claus" for decades. And Macy's had a starring role in the 1947 film "Miracle on 34th Street," where a girl discovers the real Santa inside the store.

Macy's will be offering a free online experience on its website at the end of November, where families can play games, get a virtual tour of Santa's workshop and take a selfie with Santa.

"Moving to a virtual engagement will safely bring the magic of Santa Claus to children of all ages this year," Macy's said in a statement to The Associated Press.
Jesus Creed is a part of CT's Blog Forum. Support the work of CT. Subscribe and get one year free.
The views of the blogger do not necessarily reflect those of Christianity Today.