October 15, 2020
Dr. Lynn Cohick Joins Northern Seminary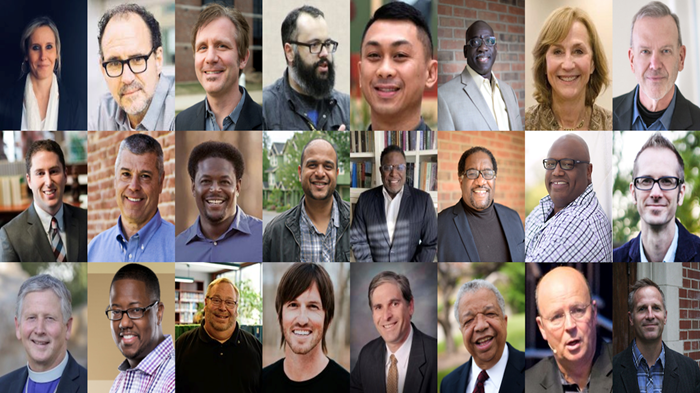 Northern Seminary is pleased to announce that, upon the unanimous recommendation of the faculty, the Board of Trustees has appointed Dr. Lynn Cohick to be Provost, Dean of Academic Affairs, and Professor of New Testament at Northern Seminary. Dr. Cohick currently serves in a similar role at Denver Seminary. She begins January 19, 2021.
Dr. Cohick holds degrees from Messiah College (Grantham, PA) (B.A.) and University of Pennsylvania (Ph.D.). Lynn began her teaching career at Messiah College. Her first seminary teaching experience occurred at the Nairobi Evangelical Graduate School of Theology (Nairobi, Kenya), where she taught pastors and church leaders from across the continent of Africa. Lynn taught New Testament at Wheaton College for 18 years. In 2015, she taught New Testament at Northern Seminary. Lynn will soon be a featured instructor on the Seminary Now platform. Lynn says, "I am excited to join the amazing team of scholars and students at Northern Seminary. I am eager to participate in Northern's collaborative culture to serve and strengthen its mission to lead the church and engage the world."
Dr. Cohick's appointment comes following a national search led by Dr. Ava Ivy, Chief Administrative Officer, and Dr. William Shiell, President of Northern Seminary. Northern Seminary followed the guidelines of the race and gender task force and attracted a diverse pool of 15 applicants including women, men, and persons of color. The faculty interviewed the top 4 candidates and recommended one to the Board of Trustees. Ava said, "Lynn's international mission experience, her biblical scholarship, academic administration, along with her commitment to the values of Northern Seminary make her a superlative choice for Provost and Dean of Academic Affairs. I look forward to working alongside her to continue to progress Northern's mission."
President Shiell expresses his personal appreciation to Interim Dean Ivan Hartsfield. He says, "Over these recent months, I have had the privileged of engaging with Northern Seminary's Beloved Community of students, trustees, partners, faculty, and staff. As an alum, I desired to use my gifts and talents to give back to Northern. When asked by Dr. Shiell to step in as Interim Dean of Academic Affairs, I was both honored and excited. My role has focused on the academic side of preparing leaders to lead the church and engage the world. It has been both challenging and rewarding. In my experience, Northern Seminary's commitment to ethnic and gender diversity continues to be an institution's abiding value. That is why I enthusiastically support the new Provost and Dean of Academic Affairs selection, Dr. Lynn Cohick. Her experience, scholarship, and commitment to the values of Northern position her well to lead the seminary's academic agenda well into the future." Ivan will continue to serve in his role as Interim Dean through January 29. Please join me in expressing appreciation to Ivan for his fantastic work through this transition.
Shiell is personally excited about Lynn's cross-cultural teaching experience, commitment to the church, and administrative expertise. Lynn loves Northern. We sensed God's providential work bringing Northern and Lynn together. She's a highly-regarded administrator, world-class scholar, and committed follower of Jesus Christ. She brings a global perspective and passion for the church that will enhance Northern's mission.
In addition to her work as Provost and Dean, Lynn will be working with the faculty to design a women's studies program at Northern. She will also be teaching in the New Testament program alongside Dr. Scot McKnight, Dr. Nijay Gupta, and President Shiell.
Scot McKnight, Julius R. Mantey Chair of New Testament, says, "Lynn Cohick is an accomplished New Testament scholar and a specialist about women in the 1st and 2d Century, and is a dream come true for me. I have known her Christian integrity, her scholarship, her wise administrative skills, and her professionalism for more than a decade. Our students will quickly discover Dr. Cohick to be an advocate for women in ministry and for the significance of diverse voices in the curriculum."
Dr. David Fitch, Betty R. Lindner Chair of Evangelical Theology, concurs: "I am thankful for Dr. Lynn Cohick coming to Northern Seminary. A gifted leader, she brings an abundance of experience navigating the current challenges of theological education. Her extraordinary scholarship in New Testament studies adds much to our growing Biblical studies programs. And most importantly, she loves the church of Jesus Christ. I look very much forward to working with her at Northern."
Dr. Bob Price, faculty representative to the Academic Committee of the Board of Trustees, says, "Dr. Lynn Cohick is an exceptional leader. She comes to Northern with strong administrative akills and teaching gifts in NT studies. She is ideal for the Provost and Dean of Academic Affairs role."
Dr. Nijay Gupta agrees, "Dr. Lynn Cohick is a world-renowned scholar whose work I have recommended to students and colleagues countless times. She is also an impressive leader in higher education. I have no doubt Northern Seminary will be propelled forward by her leadership; and I know our students are eager to learn from her in the classroom."
Lynn has authored seven books and numerous scholarly chapters and articles. Most recently, she has published Ephesians in the New International Commentary on the New Testament Series. Along with co-author Amy Hughes, Lynn has written Christian Women in the Patristic World: their Influence, Authority, and Legacy in the Second through Fifth Centuries. She has served as President of the Institute for Biblical Research.
Jesus Creed is a part of CT's Blog Forum. Support the work of CT. Subscribe and get one year free.
The views of the blogger do not necessarily reflect those of Christianity Today.