October 24, 2020
Weekly Meanderings, 24 October 2020
Our weekly selection of links across the web.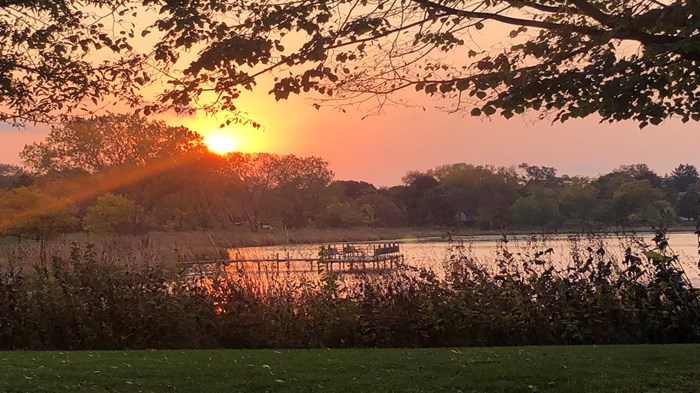 Update
Moody has had quite the challenge of late with students filing a massive concern on Change.org about inappropriate relations/abuse and how the school has responded. Here's the Change.org report and the school's official response.
Well done, Abigail! (Yes, tov)
AUSTIN (KXAN) — Earning the rank of Eagle Scout is no easy task. When you're one of the first females in the nation to earn an honor historically reserved for males, it's extra special.

Girls could only dream about it a few years ago, but ever since the Boy Scouts of America welcomed them, it's become a reality for many.

Abigail Winkelman, 14, of Austin, Texas, became an Eagle Scout on Oct. 2, 2020 — one day after the review boards' window opened up for the Inaugural Class of female Eagle Scouts. She's a part of the group, meaning she's one of the first in the country.

She and all the other girls who earn the rank between Oct. 1 and Feb. 8 will be part of the inaugural class of female Eagle Scouts. Each will have Feb. 8, 2021 marked on their official record and Eagle Scout certificate as the day they completed the rank. That date coincides with the 111th anniversary of Boy Scouts of America.

It's unclear how many girls will end up being part of the inaugural class, but an internet search shows more than a dozen across the nation slated for the honor.
G'Ea, Israel (REUTERS) — Eight-year-old Inbar likes to cool off in her small backyard pool in Israel with her favorite swimming buddy – her pet python.

The 11-foot yellow serpent, named Belle, is one of her family's many pets, living happily together on an animal sanctuary in an agricultural community in southern Israel.

She was named after Belle, the female character in Walt Disney's popular animated film Beauty and the Beast, who dons a yellow ball gown in a famous dance scene in the movie.

Inbar said Belle is good company during a coronavirus lockdown that has kept schools closed over the past few weeks.

"It helps me pass the time because I really like to hang out with snakes and sometimes I help snakes shed (their skin) and I help them to be happy during coronavirus," Inbar said.

Sarit Regev, Inbar's mother, said the two grew up together and swam together in the bathtub.
KAMPALA, Uganda (AP) — The women grappled with each other inside the vehicle. The driver jerked to ease the grip around her neck, then turned to elbow her attacker in the back seat. She flung the door open to make her escape, ending the simulated attack.

"This one is too strong for me," the attacker said, smiling and shaking her head. Then it was another woman's turn in the exercise to prepare drivers for Uganda's new all-female ride-hailing service, Diva Taxi.

The taxi service, dreamed up by a local woman who lost her logistics job at the start of the coronavirus outbreak, was launched in June and has recruited over 70 drivers. They range from college students to mothers hoping to make good use of their secondhand Toyotas.

"It started off as a joke, supported by close friends and family, but eventually the idea picked up," said company spokeswoman Rebecca Makyeli. "They said, 'Why not? As ladies, you know we can no longer slay on Instagram on the outside, so why don't we slay as divas with a cause.' So we called it Diva Taxi."

It's uncommon to find women taxi drivers in Uganda, a socially conservative East African country where most women labor on farms or pursue work in the informal sector.
Ouch!
BRADENTON, Fla. (NewsNation Now) — It was a sight residents in Bradenton's Rosedale community never thought they'd see: a brand new home being demolished to fix a builder mistake.

Builder Ashton Woods tore down the house, after building it just 7 feet, 6 inches away from the neighbor's home. Manatee County requires at least 12 feet between homes in this neighborhood.

This is what needed to be done," said Kirk Tcherneschoff, who lives right next door. "We have to follow rules, being a member of the HOA in here. The builder shouldn't be able to skirt the rules."

An investigation by NewsNation affiliate WFLA exposed the error and that Manatee County officials didn't catch the mistake until last November. Construction was ordered to halt, but the builder took no action, leaving the home to sit.

Neighbors were upset, worried about property values, privacy and fire safety concerns.

Homes that are too close together pose a potential danger because if one home catches fire and is too close to another home, they could both go up in flames.

Ashton Woods is taking this drastic action to resolve a nearly year-long dispute with residents in the Rosedale community, near Lakewood Ranch.

The builder abruptly withdrew its application for a variance to continue building the home last week.

Two weeks before the variance hearing, the builder decided to instead tear down the house and start over, building a new house farther away from the neighbors home.
Double ouch on white evangelical voters:
Statistically speaking, if you're a religious American, the coronavirus pandemic is probably one of your top concerns as you consider how to cast your vote for the next President. That is of course, unless you're a white evangelical. A new study from PRRI found that not only are white evangelicals outliers when it comes to their concern (or lack thereof) about the coronavirus pandemic regarding the next election — they're outliers on pretty much every major issue of top concern for voters.

"White evangelical Protestants do seem to be out on a limb on their policy views and views of Trump," Natalie Jackson, PRRI's director of research told Religion News Service. For white evangelicals, terrorism and abortion are listed as their biggest issues as they head into the voting booths this year.

By comparison, Black Protestants are more concerned about racial inequality, the pandemic and election fairness. Hispanic Protestants are concerned about healthcare, crime and the pandemic. Hispanic Catholics are uniquely concerned about jobs and unemployment, the pandemic and election fairness. No other religious group surveyed had abortion or terrorism among their top three concerns.
A bit long but very very good.
Interview with Matthew Thomas:
For a long time in the NPP wars, the debate was over whether "works of the law" means something like "works done with a legalistic spirit," or "boundary markers," or the totality of the Torah. What do Christians in the second century say about this phrase?

When I put down Calvin's Romans commentary I immediately started reading through early sources, first focusing on Justin Martyr's Dialogue with Trypho, the Epistle to Diognetus, Irenaeus' Against Heresies, and Origen's Commentary on Romans. I was astonished by how much these figures' understanding of "works of the law" sounded like what I'd known as the "new perspective" — it was like Tom Wright had found a time machine and sent all his books back to the second century. Rather than disputing about legalism or good works, as the "old perspective" nomenclature led me to expect, these conflicts between Jews and Christians all focused on things like circumcision, sabbath, food laws — those practices identified as the key Jewish boundary markers by the "new perspective." Similarly, the significance of doing these things was not trying to earn salvation in an individualistic sense, but instead to identify the practitioner with the Jewish nation — a communal significance, you can say. When I did the full study for the dissertation covering the century and a half of reception after Paul, I found these initial findings confirmed from all kinds of diverse sources — the law in question was always that of Moses, with practices like circumcision and food laws being the points in conflict, and their observance representing participation in the Jewish nation and covenant. In a sense, what I found was confirmation that Calvin was right — he and these early readers understood "works of the law" differently from one another.
A New Jersey botanist has teamed with Rutgers University to develop a new breed of cranberry.

The Garden State is the third-largest producer of cranberries in the United States. Rutgers professor and plant botanist Nicholi Vorsa is responsible for creating six different commercial breeds of the berries over the years – including what is becoming the most widely producer cranberry – the Mullica Queen.

Vorsa started the Rutgers cranberry and blueberry program in 1985 and has since transformed an industry that long-relied on a few older types of berries.

"Hopefully developing varieties that are more tolerant of the head-stress conditions that we currently have," Vorsa says.

Thanks in part to the Mullica Queen's high yield, the Pine Island Cranberry Company in Chatsworth is seeing its biggest per acre harvest ever this year. The farm has been in the Haines family for five generations.

And now Vorsa and Rutgers have released a new cranberry breed called the Vasanna. Like the berry itself, the name Vasanna is a hybrid name combining the names of Vorsa's deceased parents, Vas and Anna. They were immigrants from Belarus who escaped the regime of Joseph Stalin, who had put Vorsa's grandfather in a gulag.

"They were fortunate to get out after the war and come to the U.S. My grandmother was an avid gardener. I was amazed at the variety of tomatoes she had. And that spawned my interest in this area," Vorsa says.

He says that naming the new cranberry after his family is the ultimate tribute.
NEW YORK (AP) — It's a beetle that can withstand bird pecks, animal stomps and even being rolled over by a Toyota Camry. Now scientists are studying what the bug's crush-resistant shell could teach them about designing stronger planes and buildings.

"This beetle is super tough," said Purdue University civil engineer Pablo Zavattieri, who was among a group of researchers that ran over the insect with a car as part of a new study.

So, how does the seemingly indestructible insect do it? The species — aptly named diabolical ironclad beetle — owes its might to an unusual armor that is layered and pieced together like a jigsaw, according to the study by Zavattieri and his colleagues published in Nature on Wednesday. And its design, they say, could help inspire more durable structures and vehicles.
Jesus Creed is a part of CT's Blog Forum. Support the work of CT. Subscribe and get one year free.
The views of the blogger do not necessarily reflect those of Christianity Today.