December 12, 2020
Weekly Meanderings, 11 December 2020
Our weekly selection of links across the web.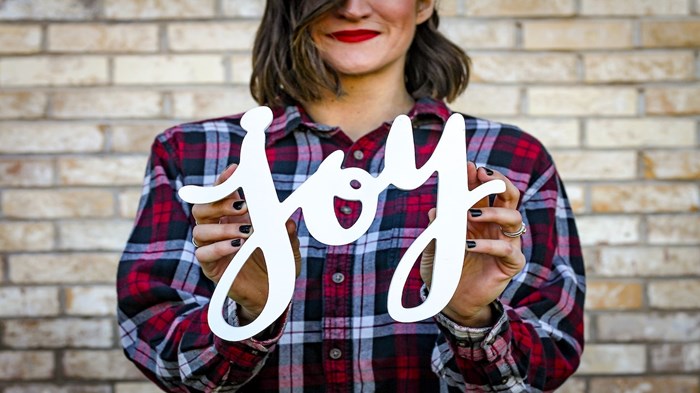 Advent is a time of hope and joy – anticipation, expectation, and aching for God's redemption. Today's links express the spirit of Advent's hope and joy.
Just plain full of joy and it's good and kind:
BRAINERD, Minn. (NEXSTAR) – One customer's decision to pay it forward at a Minnesota drive-thru led to a heartwarming show of kindness spanning multiple days and involving over 900 strangers.

It all started with a Dairy Queen customer's giving spirit in Brainerd, a small city located roughly 100 miles north of Minneapolis….

In response to the news coverage, the restaurant posted this heartfelt message Wednesday:

"Wow.. It's hard for us to come up with the right words to say. THIS is what we stand for, THIS is Dairy Queen. "To Create Positive Memories For ALL Who Touch DQ." and that's exactly what you have done. You brought smiles and maybe even a little tears to our whole Crew and we're sure to you as well. This is a great act of Humanity, this is what the world needs a little more of. Whether it be to make someone's day, the Holiday Spirit or to just feel like a kid again. Thank You Fans for letting as serve you one red spoon at a time! Keep the positivity going, spread the love!

Dairy Queen proceeds from the drive-thru customers paying it forward, all for the pleasure of putting a smile on a stranger's face, surpassed $10,000.
Just plain hope-filled and joyful news:
The COVID-19 vaccine may spell the end of the pandemic. But until mass vaccination is available, it is vital to stop community transmission. In early tests on animals, the new antiviral drug MK-4482 / EIDD-2801 or Molnupiravir, has managed to suppress "completely" the transmission of the coronavirus in just 24 hours, according to studies by the Institute of Biomedical Sciences of Georgia State University.

"This is the first demonstration of an orally available drug that quickly blocks the transmission of SARS-CoV-2, so it could be a game changer," the researchers explained in the work published in the journal Nature Microbiology .

The antiviral drug was developed at Emory University in Atlanta by the drug innovation company Drug Innovation Ventures at Emory (DRIVE), which was licensed by Ridgeback Biotherapeutics, which partnered with Merck & Co. Molnupiravir was originally designed to treat the flu and prevent the virus from making copies of itself, creating errors during viral RNA replication.
It has been over a year since we first came forward. As I struggle to recover from the trauma of this man's abuse and the subsequent cover-up by the presbytery, I now realize that our views on women in church leadership have serious implications. In a complementarian structure, women have no real say in church affairs, even if they are allowed to serve as "advisors" to the men. In our case the women "advisors" had no actual vote on the commission and the woman who dissented from the majority decision was swiftly silenced. If a woman is abused, she cannot advocate for herself, and she must rely on male leaders to act on her behalf. If the men choose to protect the abuser instead, she has no way of pursuing justice within the church.

If the abuser is an elder and his victim is not, the abuser has far more power and access to information than the victim. In our case the perpetrator was allowed to remain in his elder office and his pulpit throughout the proceedings, which gave him strong influence on the congregation and church leadership. The commission was made up almost entirely of close colleagues of the perpetrator, and they displayed an obvious bias in his favor during the investigation. He was allowed to book the location for the interviews. We were only allotted two hours together to give our testimonies, while he had two hours all to himself. When the commission reached a decision, they informed the perpetrator of the final outcome weeks in advance of the presbytery vote, but they insisted on waiting until after the presbytery vote to inform us. The commission gave the perpetrator a copy of their final assessment, but they refused to give a copy to us.

The perpetrator's elder position afforded him many privileges that worked in his favor in this case. He was allowed to attend the presbytery meeting and to vote on his own case. Due to his position, the commission chose to protect his identity and reputation as much as possible during the proceedings. They concealed his identity from the rest of the presbytery and withheld all the evidence until after the vote. As an elder the perpetrator was able to access the minutes from the investigation, and as a result all the victims' identities were exposed to him.

If women are barred from representation in church government, they are at an enormous disadvantage if they are abused by a church leader. A title such as "elder" may not seem to matter much on the surface, but in an abuse situation even the smallest power imbalance matters greatly. I would give anything not to have learned that lesson the hard way.

[SMcK: but I keep hoping.]
Last Friday night, my seven-year-old son and I were on our way to say his bedtime prayers when we heard loud voices and saw police lights outside his bedroom. I looked out the window, and immediately an image was seared on my brain. An image of a person I will likely never meet, whose face I never saw, but whose half-naked body was face down, handcuffed, lying on my driveway.

In light of the heightened tensions between African Americans and police in recent years, combined with things I've been learning about our current criminal justice system in recent months, a million concerns flooded my mind and heart.

So my son and I prayed. We prayed for the safety of the handcuffed teenager and the safety of the police officers. We prayed that heightened tensions would dissipate. We prayed that if any wrongdoing had happened, things would be made right. We prayed for the long-term prospects of those who had just been arrested, and for the long-term well-being of those who had made the arrests.

Why was prayer our first response? Was it an escape from engaging the reality of what was really going on? Was it rooted in a naïve but unrealistic belief that the situation could actually be influenced by our prayers? What good was this seemingly private act of prayer, undertaken in the safety and security of our home, while this intense event—at once private and public—was unfolding?

The main reason my son and I prayed first is because, since he was a baby, we have been stopping to pray whenever we hear sirens or see flashing lights. Years earlier, I had observed a soccer teammate of mine pause to make the sign of the cross and say a short, silent prayer whenever she heard a siren. As I watched her pray, it struck me— when you hear a siren, it's not good news. Someone somewhere in the community is in need. How appropriate to respond to that need in prayer.
I can only hope Dave Ramsey changes his mind:
NASHVILLE (RNS) — Christian personal finance guru Dave Ramsey hopes his staff will spread peace and goodwill during the Christmas season.

They may also be spreading COVID-19.

Ramsey Solutions, the company founded by the bestselling author and radio host, plans to host "Boots & BBQ," a large in-person Christmas party, for hundreds of staff members at the company's Franklin, Tennessee, headquarters, despite an outbreak of more than 50 cases at the company's headquarters as late as mid-November.

An invitation, sent to the company's 800 staffers in a newsletter obtained by RNS, advises that no children are allowed at the Christmas bash and that employees are limited to one guest apiece. No mention is made of masks being required.

In staff meetings and on his radio show, Ramsey described masks and other COVID-19 prevention strategies as a sign of fear.
Just plain joy for the homeless:
A congregation in South Carolina is in the process of creating a tiny house village to help local homeless women find shelter and community.

First Baptist Spartanburg plans to begin construction of 20 tiny houses plus a commons building by next year, after they have met with local government boards in 2021.

The village is slated to be on property they own in the Northside of Spartanburg, adjacent to a ministry they have for the less fortunate known as "The Bridge."

Steve Wise, missions minister at First Baptist, told The Christian Post that the project came from multiple factors, including the church looking to expand its ministry to the homeless and requests from local groups, including the Northside Development Group.

"We've been very much aware of the problems our homeless face and the problems in the city of meeting homeless needs for a while," said Wise.
In December 2016, Fortune and our then-sister publication, Time, took 100 CEOs from the world's largest companies to Rome, to deliberate on things the private sector could do to address global social problems. The event culminated in an inspiring meeting with Pope Francis in the Clementine Hall of the Vatican. It turned out to be a seminal moment, not only for Fortune, but for the development of stakeholder capitalism. Many of the companies participating have since doubled down on their commitment to a capitalism that better serves society.

Today marks another important step in that journey, with the formation of The Council for Inclusive Capital with the Vatican, a partnership that includes business leaders committed to building "a fairer, more inclusive, and sustainable economic foundation for the world." The group was founded by Lynn Forester de Rothschild, who attended the 2016 meeting and has worked steadily since to make the Council a reality. In a letter to His Holiness Pope Francis, she argued that "there were sincere, powerful leaders in finance and in business who really believed the system needed reform." What was missing, she felt, was not the desire to act, but "the poetry, the moral base."

She suggested a partnership, and after lengthy discussions (the Vatican is the ultimate in long-term-focused organizations), the Council was created. Its goal: "The Holy Father asks that capitalism be in service of planet and people," Rothschild says.
Hope for those in need of Covid gear:
CHICAGO (AP) — Hayley Orlinsky has made so many bracelets, looping colorful rubber bands over her thumb and index finger again and again, that she no longer must watch her hands.

The spunky 7-year-old from Chicago has spent most of the coronavirus pandemic crafting the creations as a fundraiser to buy personal protective equipment for a children's hospital.

So far, the endeavor has generated nearly $20,000 for Ann and Robert H. Lurie Children's Hospital, prompting praise and purchases from Chicago politicians, a Broadway actor and her beloved White Sox.

Hayley's initial goal was $200, which she quickly surpassed, charging $3 a bracelet or $5 for an added charm.
Hope for a better day for all:
Chauncey Allmond dreams of a day when white evangelical preachers will reference the work of African American Bible scholars without even thinking about it. He and his colleagues at Logos Bible Software hope they can make that happen by adding more African American voices to the digital study tools currently used by more than 4.5 million people.

"The African American voice is a powerful voice that needs to be heard," Allmond said. "There's a lot of traditions in the African American church that I think Logos is missing out on."

Logos has been working for about a year to diversify its Bible study products and has gathered a group of African American Christian leaders to help. They call the group the Kerusso Collective. Kerusso is a Greek verb meaning "proclaim" or "herald" and is used in the New Testament to describe the act of preaching the gospel.
On Dec. 21, humans can witness something not seen in nearly 800 years.

That's right, during the upcoming winter solstice, Jupiter and Saturn will line up to create what is known as the "Christmas Star" or "Star of Bethlehem."

NASA discovers water on the sunlit surface of Moon

These two planets haven't appeared this (relatively) close together from Earth's vantage point since the Middle Ages.

"Alignments between these two planets are rather rare, occurring once every 20 years or so, but this conjunction is exceptionally rare because of how close the planets will appear to be to one another," Patrick Hartigan, astronomer at Rice University, told Forbes. "You'd have to go all the way back to just before dawn on March 4, 1226, to see a closer alignment between these objects visible in the night sky."

Stargazers in the northern hemisphere should turn their heads and telescopes to the southwest portion of the sky about 45 minutes after sunset to see the planets align Dec. 21. However, reportedly sightings can be seen throughout that entire week.

According to Forbes, a star-sighting of this magnitude won't occur again until 2080.
Very little hope for the politicians when it's all about elections:
Attorney General Bill Barr knew about the federal tax investigation into Hunter Biden since early this year, a source told The Wall Street Journal. But Barr reportedly sought to keep that information under wraps in order to avoid being seen as affecting the presidential election. Hunter Biden, the son of President-elect Joe Biden, revealed this week that he's under investigation for "tax affairs."

President Trump and his allies have been pressuring Barr to look into Hunter Biden's affairs for months, using him as a proxy to attack his father. The Wall Street Journal's source says the investigation into the younger Biden began in 2018. In a statement released on Wednesday, Joe Biden said he was, "proud of his son, who has fought through difficult challenges, including the vicious personal attacks of recent months, only to emerge stronger."
Just plain … well, potentially harmful:
It's a classic chicken-or-egg conundrum.

Research has linked heavy social media use with an elevated risk for depression. But experts have disagreed — and occasionally called one another out — over whether a heavy social media habit contributes to depression or if people who are depressed simply gravitate toward heavy social media use.

The findings of a new study in the American Journal of Preventive Medicine will provide ammo for the "social media is harmful" camp.

The study team recruited more than 1,300 people between the ages of 18 and 30 and screened them for depression. The researchers also collected information on each person's daily social media use as well as information on race, sex, income, relationship status, adverse childhood experiences, and other socioeconomic factors associated with the development of depression.

"The association between social media use and depression was very strong, and it was strong any way you sliced it."

Six months after collecting this baseline data, the researchers followed up with the study participants. They found that among those who were not depressed at the start of the study, heavy social media use was robustly associated with the emergence of depression. The more time a nondepressed person spent on social media at the start of the study, the greater the odds that person would go on to develop depression.
Jesus Creed is a part of CT's Blog Forum. Support the work of CT. Subscribe and get one year free.
The views of the blogger do not necessarily reflect those of Christianity Today.