April 24, 2021
Weekly Meanderings, 24 April 2021
Our weekly selection of links across the web.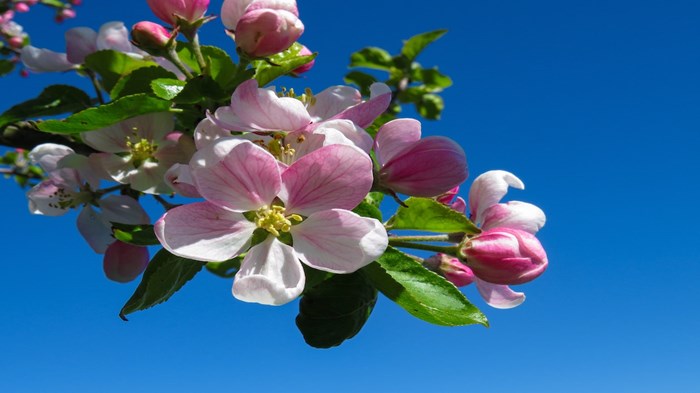 Good morning! We've had a cold snap in Chicagoland that seems to be letting up. Our blue winged teals are still on the local lake and we spotted another Sand Hill Crane on a walk this week.
CHARLOTTE, N.C. (WJZY) — The oldest living American and Charlotte resident, Hester Ford, has died at the age of 116, her family posted on Facebook Saturday night.

"It is with great sadness that we announce the passing of our beloved Mother Hester McCardell Ford today," the statement read. "She was a pillar and stalwart to our family and provided much-needed love, support and understanding to us all. She was the seed that sprouted leaves and branches which is now our family."

According to Gerontology, Ford was the oldest living American and sixth oldest person in the world.

Ford was born in Lancaster County, S.C. on August 15, 1904, and went on to have 12 children with her husband, and has more than 50 grand-kids and 120 great-grand-kids.

Ford married her husband, John Ford, at the age of 15 and they moved to Charlotte in 1953, where they lived for 10 years before he passed.
ANNAPOLIS, Md. (AP) — Archaeologists in Maryland say they believe they have found the homesite of famed abolitionist Harriet Tubman's father.

The homesite of Ben Ross was found on property acquired last year by the U.S. Fish and Wildlife Service as an addition to Blackwater National Wildlife Refuge, officials said Tuesday. An archaeology team led by the State Highway Administration conducted research that led to the find.

Archaeologist Julie Schablitsky described the finding as a connection to Tubman.

Effort to put Harriet Tubman on $20 bill restarted under Biden

"She would've spent time here as a child, but also she would've come back and been living here with her father in her teenage years, working alongside him," Schablitsky said in a news release. "This was the opportunity she had to learn about how to navigate and survive in the wetlands and the woods. We believe this experience was able to benefit her when she began to move people to freedom."

Tubman was born Araminta Ross in March 1822 on the Thompson Farm near Cambridge, Maryland, on Maryland's Eastern Shore. She escaped from slavery to become a leading abolitionist who helped slaves escape through the Underground Railroad.

"This discovery adds another puzzle piece to the story of Harriet Tubman, the state of Maryland, and our nation," said Lt. Gov. Boyd Rutherford, who attended a news conference at the Harriet Tubman Underground Railroad Visitor Center at Church Creek, Maryland.

The archaeology team began searching for evidence linked to her father in November. When they returned in March to continue their search, Schablitsky and her team found artifacts dating to the 1800s, including nails, glass, dish fragments and even a button. On Tuesday, they announced confirmation that the artifacts were evidence of Ross's cabin.
Patheos tightens up: it no longer permits grabbing its words. Here's a good one.
CHICAGO (WLS) -- It's a beautiful sight seven years in the making: 160 cherry trees are in full bloom in Jackson Park on Chicago's South Side.

It's the first time all the cherry trees have blossomed since they were planted back in 2013. Some of the trees blossomed last year, but it was nothing like this.

"These cherry trees were planted here seven years ago and this is the first year they've really blossomed in all their glory," Chicago Park District CEO Mike Kelly said.

Kelly added there were more than 4,000 visitors to the park on Sunday alone.

If you want to see Chicago's cherry blossoms for yourself, head to the Columbia Basin, just south of the Museum of Science and Industry.

The cherry trees were planted in Jackson Park in partnership with the Japanese Chamber of Commerce and Industry of Chicago to commemorate the 120th anniversary of the 1893 World's Fair, as well as the 50th anniversary of Chicago's relationship with the JCCC, Kelly said.
Depression and markers in the blood:
A newly developed system that monitors for blood biomarkers linked to mood disorders could lead to new ways to diagnose and treat depression and bipolar disorder, all beginning with a simple blood test.

While depression has been recognized for centuries and affects hundreds of millions of people worldwide, the traditional diagnosis still depends on clinical assessments by doctors, psychologists, and psychiatrists.

Blood tests might inform such health assessments, to check whether symptoms of depression might be related to other factors, but they're not used in clinical practice to objectively and independently diagnose the condition itself. The new research suggests this could be a practical option in the future.

In the new study, researchers have identified 26 biomarkers – measurable and naturally occurring indicators – in patients' blood variably linked to the incidence of mood disorders including depression, bipolar disorder, and mania.
Easy to find, that's for sure:
Being able to entertain yourself is important, but one man in Alabama wasn't satisfied with what he could buy from a store shelf. He's gone viral after making modifications to a popular game console.

Michael Pick's YouTube channel is gaining hundreds of thousands of views because of his nearly 6-foot-tall home-built Nintendo Switch that actually works.

It's mostly a combination of 3D printing, a 4K TV, some lumber and a little engineering. The actual console is housed inside the giant blue controller on the left side.

In his video, he says he built it because he found the original Switch too easy to lose. His creation measures 70″x30″, and weighs 65 lbs., so it definitely won't get lost in a backpack.

At the end of the video, Pick says he donated it to St. Jude Children's hospital.
Professors and students, students and professors: (behind paywall at Times Higher Ed)
April 21, 2021
Paul Basken


Yale University has sanctioned a law professor over her handling of dinner parties with students, a common but potentially fraught practice that US institutions largely leave to the discretion of faculty.

Yale's case involves Amy Chua, whose husband, fellow law professor Jed Rubenfeld, was previously penalised over concerns about their at-home student events that included alleged personal and even sexual misconduct tied to potential professional advancement.

Professor Chua's penalties include a fine and a two-year ban on teaching required courses, while Professor Rubenfeld is serving a two-year suspension from the law school.

She denied violating any rules, including a reported 2019 agreement not to socialise with students outside of class. "The school was obviously expecting me to socialise with students, so the notion that I was under some kind of ban is hard to understand," Professor Chua wrote to her colleagues. Yale has offered no comment.

The case, outside experts said, illustrated the risks of a practice widely understood to occur at universities across the US, yet was rarely subject to direct regulations or guidelines.

Katie Roiphe, a professor of journalism at New York University who writes about social challenges in academia and beyond, regarded the practice of professors hosting students as widespread – and highly beneficial.

Official regulation of such gatherings doesn't seem necessary, Professor Roiphe said. "To me, there are sort of common-sense guidelines," she said.

And yet, Professor Roiphe acknowledged, there can be real abuses. She recalled her time as a postgraduate student at Princeton University, when the department chair would host parties and hire some students as waiters and invite others as guests.

But restricting socialising between professors and students could deprive students of a kind of high-level mentorship that's important for their careers, she said.
LAKE VIEW, N.Y. (AP) — An upstate New York couple may have finally solved the mystery of who's been tossing used coffee cups in their front yard for nearly three years.

Edward and Cheryl Patton told The Buffalo News they tried mounting a camera in a tree in front of their home in Lake View to catch the phantom litterer. But it wasn't until some neighbors got involved recently and followed a minivan and jotted down its license plate number that there was a break in the case.

After Edward Patton called police, they waited and pulled over a vehicle driven by 76-year-old Larry Pope, who Cheryl Patton said had once worked with her and had had disagreements with her over union issues.

Pope was charged with harassment and ticketed for throwing refuse onto a roadway.

"I found it very hard to believe that someone I knew would do something like that, especially at his age," Cheryl Patton told The News.
Jesus Creed is a part of CT's Blog Forum. Support the work of CT. Subscribe and get one year free.
The views of the blogger do not necessarily reflect those of Christianity Today.