February 27, 2021
Weekly Meanderings, 27 February 2021
Our weekly selection of links across the web.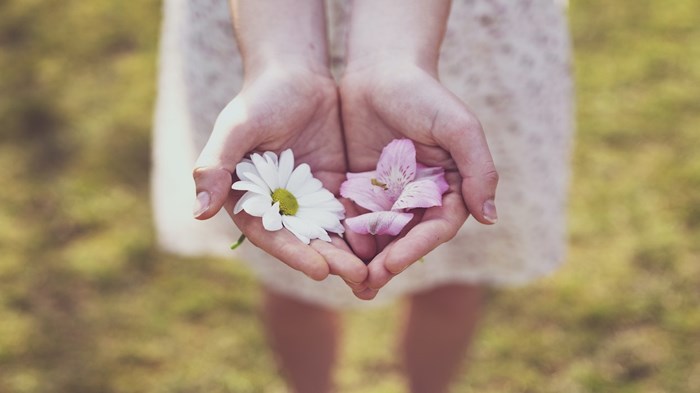 Good morning!
WASHINGTON (NewsNation Now) — NASA's headquarters is getting a new name, and it honors the agency's first Black female engineer Mary Jackson.

Acting NASA Administrator Steve Jurczyk will lead the naming ceremony in Washington Friday at around 1 p.m. EST. Members of Jackson's family will be present.

Jackson "overcame the barriers of segregation and gender bias to become a professional aerospace engineer and leader in ensuring equal opportunities for future generations," NASA said.

She started out in the segregated West Area Computing Unit of NASA's Langley Research Center in Hampton, Virginia. A mathematician and aerospace engineer, Jackson eventually led programs that influenced NASA's hiring and promotion of women.

Jackson posthumously received the Congressional Gold Medal in 2019, along with three other African American women who worked at NASA and were highlighted in the 2016 book and movie "Hidden Figures."
Good for Malone College for treating Rylee so wonderfully:
CANTON, Ohio (WJW) — A courageous Ohio girl, who is battling an incurable illness, has a simple wish: To get on the field in the sport she loves one more time.

Ten-year-old Rylee Abbuhl has a passion for softball, and it has always been her dream to play softball in college and then professionally.

"I just like to pitch a lot. It's my favorite part of it," said Rylee with a smile.

Unfortunately, doctors discovered that Rylee's central nervous system is failing and her brain is slowly shutting down.

"The girls on the team are really understanding with my health and they're really nice, and always been really nice to me," she said.

As Rylee's condition worsened in 2020, she had to give up the sport she loves.

"Her doctors were concerned that the sport was a little bit too physical for her with her medical condition. So we had to make the tough decision last year that she was going to walk away and not be able to play anymore," said Rylee's mother, Lindsey Abbuhl.

When a player on the Malone University softball team learned about Rylee's condition and her passion for softball, she and her coach decided to share the story with teams across the country.

"It just broke my heart that this little girl was going through something like this, just something that no kid should ever have to go through, especially being so young," Adrianna McKelley said.

The players at Malone were so touched by Rylee's bravery and positive outlook, that they have invited her to throw out the first pitch at their scrimmage this Friday against arch rival Walsh University.

"We just want to let her know how inspired we are by her bravery and just how amazing she is, we just want her to know that we have her back and that we're all cheering her on," McKelley said.

Rylee and her mom say they are touched by the support.
ANCHORAGE, Alaska — An Alaska woman had the scare of a lifetime when using an outhouse in the backcountry and she was attacked by a bear, from below. "I got out there and sat down on the toilet and immediately something bit my butt right as I sat down," Shannon Stevens told The Associated Press on Thursday. "I jumped up and I screamed when it happened."

Stevens, her brother Erik and his girlfriend had taken snowmobiles into the wilderness Feb. 13 to stay at his yurt, located about 20 miles northwest of Haines, in southeast Alaska.

Her brother heard the screaming and went out to the outhouse, about 150 feet away from the yurt. There, he found Shannon tending to her wound. They at first thought she had been bitten by a squirrel or a mink, or something small.

Erik had brought his headlamp with him to see what it was.

"I opened the toilet seat and there's just a bear face just right there at the level of the toilet seat, just looking right back up through the hole, right at me," he said.

"I just shut the lid as fast as I could. I said, 'There's a bear down there, we got to get out of here now,'" he said. "And we ran back to the yurt as fast as we could."

Once safely inside, they treated Shannon with a first aid kit. They determined it wasn't that serious, but they would head to Haines if it worsened.

"It was bleeding, but it wasn't super bad," Shannon said.

The next morning, they found bear tracks all over the property, but the bear had left the area. "You could see them across the snow, coming up to the side of the outhouse," she said.
One word: Aimee. This is nothing short of a fair minded response.
None of these hermeneutical tools are brought up in the critique of my book. I'm sure that there can be some profitable critique of my writing as we consider them. But it is revealing to me that the one thing brought up over and over as a concerning indictment is that I am employing an egalitarian hermeneutic. That just isn't a primary interpretive framework for me. It is rather frustrating.

I want to ask if those saying this are recognizing that a so-called complementarian hermeneutic isn't such a great framework either, whether it is working from the historical, Aristotelian framework of male superiority or the novel repackaging by CBMW over the last 30 years or so. This complementarian hermeneutic then charges anyone who finds different meaning or possibilities of meaning in a text beyond male authority and female submission guilty of an "egalitarian hermeneutic." All these other important factors in hermeneutics above are ignored; it must be an egalitarian hermeneutic if it is not theirs. And that is bad. Very, very bad. Maybe this is the case because the unnamed complementarian hermeneutic is a Biblicist hermeneutic.

Complementarian hermeneutical methods have led to some serious interpretative errors, such as Eternal Subordination of the Son (or EFS, or ERAS) and denying eternal generation. Or, even changing the name of Junia to make her a man. Or, changing the woman's desire for or toward her husband to translate as contrary to. I could go on. And yet, somehow the bigger threat to the church is supposedly egalitarian hermeneutics. There needs to be some self-examination. My book in a sense is revealing what is lacking in the way complementarians read Scripture and is a plea to stop using interpretive methods based on movements. Calling that egalitarian hermeneutics just assumes there are these two methods. It also appeals to the good-guy/bad-guy mentality that is so popular in discourse today.

So, I cannot help but see this accusation as slapping an unfounded bad-guy label on me to dismiss my work and all the actual hermeneutical methods described above that I try to use as a guide. It's a boogeyman accusation. And there is nothing helpful about it.
DENVER (KDVR) — The staff at Guard and Grace are extremely thankful for a patron that left a $6,800 cash tip distributed to the 34 employees working at the restaurant on Saturday night.

The guest signed the receipt "COVID bandit" and wrote "COVID sucks" with a smiley face on it. The receipt is similar to one previously signed at a cafe in Estes Park and is the same amount per employee.

According to Ben Moon, one of the staff members working on Saturday, the diner was talking to the general manager for a while. He then went to the bar in one of the private dining rooms where the staff had lined up and personally handed each member $200 cash.

"His reservation was literally under the name COVID Bandit," Moon said.

Chef Troy Guard posted on his Facebook:

"Whoever this person is …, thank you so much for your act of kindness and your sincere genuine caring thoughtfulness you just bestowed on our Guard and Grace staff …

"You gave out $6800 DOLLARS in total … you gave $200 to each employee… some were crying – some are jumping up and down – some are dancing!
MICHMORET, Israel (AP) — When it comes to saving sea turtles, Israeli rescuers have discovered that mayonnaise is a miracle.

Employees at Israel's National Sea Turtle Rescue Center are treating endangered green sea turtles affected by a devastating oil spill that has coated Israel's coast with thick black tar.

The spill, which Israel's Nature and Parks Authority has called one of the country's worst ecological disasters on record, has coated most of Israel's 120 miles (195 kilometers) of Mediterranean coastline with sticky tar. It has caused extensive damage to wildlife, including sea turtles.

Guy Ivgy, a medical assistant at the Sea Turtle Rescue Center in Michmoret, north of Tel Aviv, said 11 turtles are being treated. The center is run by Israel's Nature and Parks Authority.

"They came to us full of tar. All their trachea from inside and outside was full of tar," he said.

Workers have been removing the toxic substance from the reptiles' airways and found a creative way to flush it out of their digestive tracks.

"We continue to feed them substances like mayonnaise, which practically clean the system and break down the tar," Ivgy said. The recovery process is expected to take a week or two, after which the turtles are expected to be released back into the wild.

Thousands of volunteers and clean-up crews have mobilized to remove tar from Israel's beaches, a task that is expected to take months.
How about you? What do you think? it's a mail truck with a Rick Astley haircut.
(NewsNation Now) —The Postal Service announced Tuesday that it would be unveiling a completely redesigned fleet of vehicles — for the first time in about thirty years.

The Postal Service has more than 230,000 vehicles — 1,900 of which deliver mail — making it one of the largest fleets in the world.

The new vehicles will have increased cargo capacity and include air conditioning and heating, improved ergonomics, 360-degree cameras, advanced braking traction control and a collision avoidance system, according to a press release.

"Our fleet modernization also reflects the Postal Service's commitment to a more environmentally sustainable mix of vehicles," said Postmaster General and USPS Chief Executive Officer Louis DeJoy in a statement.

"Because we operate one of the largest civilian government fleets in the world, we are committed to pursuing near-term and long-term opportunities to reduce our impact on the environment."

The vehicles are expected to hit streets by 2023.
[Episcopal News Service] The U.S. Supreme Court on Feb. 22 declined to hear the Episcopal Diocese of Fort Worth's appeal of a state court ruling, leaving more than $100 million of diocesan property in the hands of a breakaway group and potentially forcing six of the diocese's congregations to vacate their buildings.

Fort Worth Provisional Bishop Scott Mayer acknowledged "disappointment" that the nation's highest court let stand the Supreme Court of Texas' May 2020 ruling against his diocese. Mayer met with clergy and lay leaders of the diocese by Zoom to discuss next steps now that the legal case is drawing to a close.

"I ask for your prayers and urge us all to stay focused on the saving gospel of Jesus Christ and on our mission and ministries in the days ahead," Mayer said in a Feb. 22 written statement. He encouraged Episcopalians to focus on "the important goal of continuing our worship of God and our ministries in this diocese of the Church in as uninterrupted a manner as possible."

The Episcopal Church partnered with the Diocese of Fort Worth throughout the litigation process. Presiding Bishop Michael Curry issued a statement on Feb. 22 expressing support for Episcopalians the in Fort Worth diocese.

"On behalf of your family who is The Episcopal Church, I want you to know that while we cannot know your pain and hardship, we stand with you in sorrow and disappointment," Curry said. "You have been so constant and faithful in your witness to our Lord Jesus Christ and his way of love."
Jesus Creed is a part of CT's Blog Forum. Support the work of CT. Subscribe and get one year free.
The views of the blogger do not necessarily reflect those of Christianity Today.