July 27, 2021
Wise Gospeling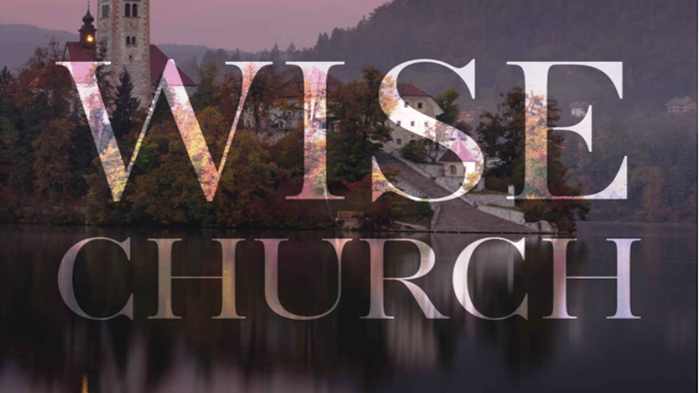 We continue series with Northern Seminary DMin grads who summarize their chapter from Wise Church.
This post is by John Phelps.
We live in a consultant and coach crazy world. There is an expert on every corner offering to help you for a small fee. If you want to lose weight, Oprah and Jenny have just the right program for you. If you want to get in shape, there is a personal trainer with just the tips you need to bulk up and get buff. Life coaches are everywhere who promise they can get you unstuck and make you successful. Parents with promising athletes often join the athletics arms race to get the perfect coach so that their kid can be on the travel team, get a scholarship to college and go pro someday. I have tried in vain and run out of money trying to find a swing coach who can fix my golf swing. For the right price there is an expert in everything who promises to make you better.
Dan Hanlon in the opening chapter of our book on forming a wisdom culture in the church defines wisdom as, "skill to do something well." (p. 3) Pastors are called to the ministry of the gospel so gospeling well is a critical pastoral skill. God wants us to live well, and the church plays a parental role in teaching the children of God how to live well. Hanlon writes, "In the NT, wisdom is given for the life of the church." (p. 21)
The gospel is the starting point for all who want to live well. We never graduate from the gospel. Peter and Paul want to be your gospel coaches, free of charge, but sadly very few will take them up on their offer. Their best advice on "WHAT the gospel is" and "HOW to gospel" is mostly ignored in the book of Acts. There is no better source for gospel theology and evangelistic preaching than Peter's sermon in Acts 2:14-41 and Paul's sermon in Acts 13:16-41. Strangely these sermons are often overlooked when it comes to presenting the gospel today. There is an elephant in the church today--not listening to the gospeling expertise of Peter and Paul. Dr. McKnight is puzzled by this refusal to consult with these experts, "Time and time again, and I can't explain this, our discussions of gospeling simply ignore those gospeling sermons in Acts." (KJG p. 114). Darrell Bock agrees, "The book of Acts is often not brought into discussions about the gospel, which is odd because this book is where more than any other book of the Bible, we see the gospel preached."[1] Pastors would be wise to follow the example of the first gospelers when it comes to presenting the gospel.
It is surprising, almost stunning, to see how different these Acts evangelistic sermons are from the common gospel sermons and altars calls of today. Glaringly absent is any mention of God's love. You won't hear Peter or Paul come anywhere close to saying, "God loves you and offers a wonderful plan for your life." There is little room for stern warnings of judgment in the "God loves you" atonement gospel of today, but Peter and Paul didn't get the memo. Peter's altar call is, "With many other words he warned them; and he pleaded with them, "Save yourselves from this corrupt generation." Acts 2:40 NIV Paul's altar call is, "Take care that what the prophets have said does not happen to you:
41 "'Look, you scoffers,
wonder and perish,
for I am going to do something in your days
that you would never believe,
even if someone told you.'" Acts 13:40-41 NIV
Do you warn people of judgment when you preach the gospel, or do you spend most of your time reassuring them of God's love? It is not old school to warn of judgment. It's Peter and Paul's school!
The objection may be raised, "What about verses like Romans 5:8 that focus on God's love for sinners?" The audiences for Paul's letters are very different from the audiences of Paul's evangelistic sermons in Acts. Think of Acts as a Billy Graham crusade and think of Paul's Epistles as a Sunday School class or Seminary class explaining doctrine to believers. C. H. Dodd explains,
The epistles are, of course, not of the nature of kerygma. They are addressed to readers already Christian, and they deal with theological and ethical problems arising out of the attempt to follow the Christian way of life and thought in a non-Christian world. They have the character of what the early church called "teaching" or "exhortation." They presuppose the preaching. They expound and defend the implications of the gospel rather than proclaim it."[2]
Dodd is arguing that we get Paul's presentation of the gospel in its rawest and realest form when he is preaching in Acts to unbelievers. In his epistles Paul is exploring and expanding church dogmatics in the context of solving pastoral problems, not presenting the gospel to unbelievers.
When the gospel is taken out of the bigger story of the Old Testament, it shrinks to an individualized, self-focused gospel all about personal blessing and eternal bliss. Peter and Paul frame the gospel as Israel's story. (Acts 2:16-21; 13:16-23) McKnight defines the gospel as, "Israel's Story in search of a Messiah-solution." (KJG p. 37) The gospel is much more of Jewish journey, than a romans road.
One last fascinating fact about apostolic gospeling. It is dumbfounding and confounding the lack of focus on the cross in both sermons. There is a far greater emphasis on resurrection in both sermons. (Acts 2:31-35; 13:30-37)
I would love to be your conversation partner as you work your way through Peter's Acts 2 sermon and Paul's Acts 13 sermon. My "Wise Gospeling" chapter in Wise Church has a detailed exegetical exploration of each of these sermons drawing out modern day gospel comparisons and contrasts along with some wise gospeling applications for today.
[1] Darrell L. Bock, Recovering the Real Lost Gospel (Nashville, Tennessee: B&H Academic, 2010), 90.
[2] Dodd, The Apostolic Preaching and Its Developments, 4–5.
Jesus Creed is a part of CT's Blog Forum. Support the work of CT. Subscribe and get one year free.
The views of the blogger do not necessarily reflect those of Christianity Today.