May 1, 2021
Weekly Meanderings, 1 May 2021
Our weekly selection of links across the web.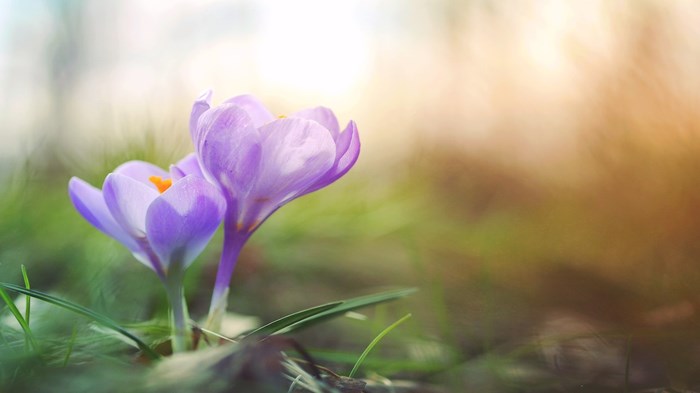 This 1st day of May gives you a big Good Morning!
CHICAGO (WGN) — Uber driver Mike Bussan was surprised with a cash reward Thursday after he rushed a drive-by shooting victim to a Chicago hospital. He declined the reward, however, instead opting to give the money to the victim.

Bussan was dropping off a fare in the South Loop near Clark and Roosevelt late Tuesday night when he heard a crash. He later found two brothers, one suffering from a gunshot wound, while driving near 29th and Federal. Without hesitation, he told the brothers to get inside his SUV, and he rushed them to a nearby hospital.

"I must've hit 100 mph at some points," he said Wednesday.

The shooting victim remains on a ventilator. He lost so much blood inside the car that Uber deemed the vehicle a total loss and a biohazard risk, according to Bussan.

On Thursday, activist Ja'Mal Green wanted to help Bussan fix the damage.

Bussan declined.

"I want you to give it to the family," Bussan told Green.
The researchers say the "self-view" display may be to blame for that exhausted feeling after a day of back-to-back online meetings.

The research shows that overall, one in seven women—13.8%—compared with one in 20 men—5.5%—reported feeling "very" to "extremely" fatigued after Zoom calls.

These new findings build on a paper the same researchers recently published in the journal Technology, Mind and Behavior that explored why people might feel exhausted following video conference calls. Now, they have the data to show who is feeling the strain. For their follow-up study, the researchers surveyed 10,322 participants in February and March using their "Zoom Exhaustion and Fatigue Scale" to better understand the individual differences of burnout from the extended use of video conferencing technologies during the past year.

These findings add to a growing understanding of how the COVID-19 pandemic is disproportionately affecting certain groups of people, says Jeffrey Hancock, professor of communication at Stanford University and coauthor of the new paper, available online via the Social Science Research Network.
CHICAGO -- A Chicago organization is turning empty lots into fitness gardens for underserved communities!

On Chicago's West Side, a group of community organizations are offering children in the community fitness gardens that include calisthenics workout equipment as well as healthy fresh foods.

Pull Up the City is a non-profit that started this year beautifying empty lots on the West Side of Chicago and turns them into fitness and vegetable gardens.

"We're turning vacant lots into jackpots, that's what I like to say. Essentially what that means turning empty lots into community fitness gardens and wellness sanctuaries," said Marcelino Riley, founder of Pull Up the City.

The organization is a branch of Go Infinite Training, an indoor fitness center for children on the West Side. Riley said they are targeting communities that lack access to gyms, fitness classes, and healthy fresh food.

The organization is also offering a range of classes. Riley, a four-time American Ninja Warrior competitor, has been teaching youth calisthenics skills. He said he wants to show others in his community that anything is possible.
"It is definitely harder for people who are formerly incarcerated to find employment," said Karin Norington-Reaves, CEO of the Chicago Cook Workforce Partnership.
According to Norington-Reaves, the unemployment rate among formerly incarcerated people is around 27% and as high as 50% in the year after being released.

The workforce partnership is an organization dedicated to helping both job-seekers and employers. Earlier this year, the Chicago Cook Workforce Partnership opened a new building in the South Side neighborhood of Chatham as a community resource for job-seekers.

Although some attitudes are changing in favor of "second chance hiring," Nightingale said that the majority of employers do not honestly consider hiring formerly incarcerated people. She believes that employers should shift toward recognizing the unique skills that those employees could bring.

"For people that have endured incarceration, there's a lot of leadership skills that come with that," Nightingale said.

Norington-Reaves said that second chance hiring is more than just a moral issue. She called it "an economic imperative."

"When you look at the attrition rate in the labor force, when you look at the greying in the labor force, we can't afford to just overlook this population of people," Norington Reaves said. "Our employers cannot afford to throw away talent, that's the bottom line."
LOMBRIVES CAVE, France (AP) — Ever wonder what it would feel like to unplug from a hyperconnected world and hide away in a cave for a few weeks? Fifteen people in France found out.

After 40 days in voluntary isolation in a dark, damp and vast cave, eight men and seven women who took part in a scientific experiment emerged Saturday from their self-segregation in the Pyrenees.

With big smiles on their pale faces, the 15 participants exited the Lombrives cave to a round of applause and basked in the light of day while wearing special glasses to protect their eyes after so long in the dark.

"It's really warm!" said one.

For 40 days and 40 nights, the group lived in and explored the cave without a sense of time. There were no clocks and no sunlight inside, where the temperature was 10 degrees Celsius (50 F) and the relative humidity stood at 100%. The cave dwellers had no contact with the outside world, no updates on the pandemic or any communication with friends and family above ground.
CHICAGO — A community diaper drive was held at Christ Tabernacle Missionary Baptist Church Saturday after widespread theft canceled a previous diaper drive that was scheduled earlier this month.

On the weekend of Easter, a group of people walked into the church and stole hundreds of bottles of baby formula, diapers and other baby supplies meant for a community diaper drive.

For members of the church, having the day after it almost didn't happen gives a true sense of community.

"We're talking with each other. Getting along, socializing. No violence," Renee Buford said.

Pastor Michael Wright said he was heartbroken when he saw the initial video, where supplies the church spent three months gathering for the community were taken in an instant.

"To walk in the room and see everything empty, my heart just dropped," Wright said.

Following the cancelation, members of the community donated more than what the church could have prepared for.

"We had six or seven thousand diapers before. Now we might have 30 to 40 thousand diapers," Wright said.

For many mothers in need on Chicago's West Side, the event was a blessing, as well as a chance to connect with members of the community.
A new way of speaking of the "incredible journey":
A small asteroid crashed into Earth three years ago — and now scientists know where it came from. Researchers have traced the origins of the resulting rare meteorite fragments, which began the journey to Earth some 23 million years ago.

The asteroid, called 2018 LA, shot across the sky like a fireball before landing in Botswana on June 2, 2018. Researchers subsequently recovered 23 meteorites from the Central Kalahari Game Reserve, a huge area known for its diverse wildlife.

"The meteorite is named 'Motopi Pan' after a local watering hole," Mohutsiwa Gabadirwe, the senior curator of the Botswana Geoscience Institute, said in a statement, referring to the first sample they found. "This meteorite is a national treasure of Botswana."
Newsweek reports that the chicken wing shortage that we're currently experiencing is more complicated than just trying to source some extra flappers. Turns out that there are environmental repercussions to the situation which aren't so clear right away, namely: After all the wings are gone, who's gonna eat the rest of the chicken?

"One of the biggest challenges in the industry is to get the optimum value for the whole chicken produced," Fabian Brockötter, editor in chief of Poultry World magazine, told Newsweek. After the wings are processed, you've got the remainder of the chicken to deal with. The majority of that extra chicken ends up getting shipped overseas.

"Shipping produces carbon and costs a lot of energy, leaving an environmental print," says Xin Gen Lei, an animal science professor at Cornell who's focused on environmental sustainability. "If you're talking about the environment and carbon neutrality, this is something that has an impact."
Quite a place, if you've got the money:
(NEXSTAR) — Ever dreamed of owning your own private island?

If you've got $11.7 million in the bank, you're in luck. An island is for sale off the coast of Miami, and it's got a private helicopter pad and, perhaps redundantly considering it's surrounded by ocean, a moat.

If you don't have a helicopter, the only other way to reach the island is by boat.

On the island itself, there's a 2,300-sq.-ft. home that's entirely self-sufficient. It comes with its own water supply, diesel generators, and solar and wind power, according to listing agent Adam Levy.
Jesus Creed is a part of CT's Blog Forum. Support the work of CT. Subscribe and get one year free.
The views of the blogger do not necessarily reflect those of Christianity Today.