May 15, 2021
Weekly Meanderings, 15 May 2021
Our weekly selection of links across the web.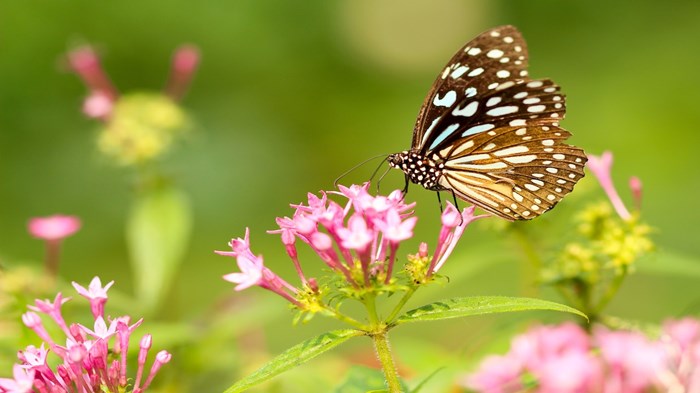 Good morning!
A good story about the Hmong people in the USA:
FRESNO, Calif. -- It's been 46 years since Hmong people first began migrating to the U.S. from Laos and Thailand. Today, the Fresno area has the second-largest Hmong population in the country behind Minneapolis, with about 33,000 people living in the region.

During the Vietnam War, Hmong boys and men were recruited to fight in the CIA-sponsored operation known as the Secret War to prevent communism from spreading deeper into Southeast Asia. After the U.S. pulled out of Laos, communist forces retaliated against those who sided with the Americans. Thousands died and thousands fled to refugee camps in Thailand, Cambodia and Vietnam.

"Life in the refugee, that difficult. You cannot go outside, you cannot play around. We had to wait for someone to give us food to eat. That's it," said Cha Fong Lee.

Lee and his family escaped to a Thai refugee camp for a year before resettling in Santa Ana, California.

"We don't know what to do, we don't know where to go. We just say, 'OK, come to America.' Then we come here. That's it. We don't know the future," he said.
Cats and rats and… what are the words?
CHICAGO — For the sixth consecutive year, Chicago has been named the rattiest city in America according to Orkin.

To combat this issue, the Tree House Humane Society has placed over 1,000 feral cats onto Chicago streets since 2012.

"We've had a lot of our clients tell us that before they had cats, they would step outside their house and rats would actually run across their feet," Sarah Liss of Tree House said.

Liss said the cats generally do not eat a lot of rats, although the cats will kill some rats in the beginning when they arrive in a new location.

After they get acquainted to the space though, much less effort is required on the cat's behalf.
Jobs available, workers not so much:
WASHINGTON (AP) — U.S. employers posted a record number of available jobs in March, illustrating starkly the desperation of businesses trying to find new workers as the country emerges from the pandemic and the economy expands.

Yet total job gains increased only modestly, according to a Labor Department report issued Tuesday. The figures follow an April jobs report last week that was far weaker than expected, largely because companies appear unable to find the workers they need, even with the unemployment rate elevated at 6.1%.

Job openings rose nearly 8%, to 8.1 million in March, the most on records dating back to December 2000, the government said. Yet overall hiring that month rose less than 4% to 6 million. The hiring number is a gross figure, while the government's jobs report — which said 770,000 jobs were added in March — uses a net total. Tuesday's report is known as the Job Openings and Labor Turnover Survey, or JOLTS.

A separate survey of small businesses by the National Federation of Independent Business found that 44% had jobs they couldn't fill, also a record high.
NORWALK, Calif. (KTLA) — The mystery woman who bought a $26 million SuperLotto Plus ticket nearly six months ago put the ticket in the laundry, and it was destroyed, according to the manager of the Norwalk, California gas station where it was sold.

The winner had until the end of the day to claim the prize, which was purchased for the Nov. 14, 2020 drawing from the Arco AMPM at 10602 Imperial Highway in Los Angeles County.

The store's manager — who would only give his name as Frank — said surveillance video shows the individual who purchased the ticket, and she's known to store workers.

The woman recently came into the AMPM and said she had bought the ticket, put it in her pocket and then laundered that very, very valuable slip of paper, destroying it, according to the manager.

When the manager suggested the woman talk to waiting reporters who were hoping to identify and interview the winner, the woman declined, he said.
(WJW) — If you ever happen to find a dryer sheet inside your mailbox, it's not a prank, there's actually a pretty simple explanation for how it got there.

Turns out, some postal workers use a dryer sheet as a means to keep from getting stung by wasps while placing mail in residents' mailboxes.

"I can't tell you how many times, especially during this part of the year, where I've opened up a box to see a little nest with 3 to 5 yellowjackets just chillin," one letter carrier, under the username istrx13, recently wrote in a Reddit thread. "If I'm really unlucky, they will have made their nest at the very back of the box so I wind up sticking my hand in not knowing they are there. We all know how temperamental these little insects are … Last year alone, I was stung 10 times on 10 separate occasions."

The user noted that the dryer sheet trick should only be used as a preventative solution to wasps invading your mail box and that if the insects do set up shop, the nest needs to be removed immediately.

"So please, if you one day randomly see a dryer sheet at the back of your mailbox, just know that your carrier more than likely put it there to deter these Satanic creatures from building their home in it," the user said.
Jesus Creed is a part of CT's Blog Forum. Support the work of CT. Subscribe and get one year free.
The views of the blogger do not necessarily reflect those of Christianity Today.