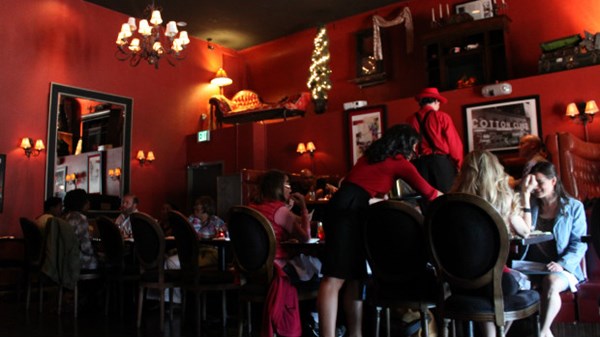 Image: Courtesy of Laura Joyce Davis.
A Youth-Run Supper Club That's Wowing San Francisco
How Teresa Goines is teaching troubled teens at Old Skool Cafe.
7.3.13
It's 5pm on a Friday, and the pre-shift meeting at Cora Jean's Old Skool Café in San Francisco begins with everyone sharing what they're thankful for. The staff is mostly teenagers, with backgrounds ranging from incarceration to ...
read more ...