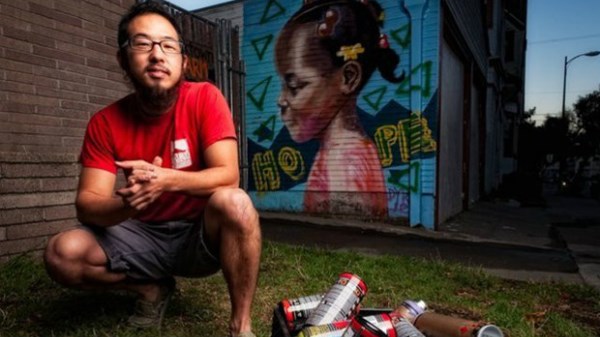 Image: Photo by Matt Beardsley
Shalom at the Tip of a Spray Paint Can
Muralist Dave Young Kim says his art is ultimately his city's, not his own.
8.19.13
All photos by Matt Beardsley.
Earlier this summer, documentary filmmaker Matt Beardsley premiered his film about muralist Dave Young Kim at a sold-out theater. The project came about when a West Oakland pastor asked Kim to paint a mural highlighting ...
read more ...