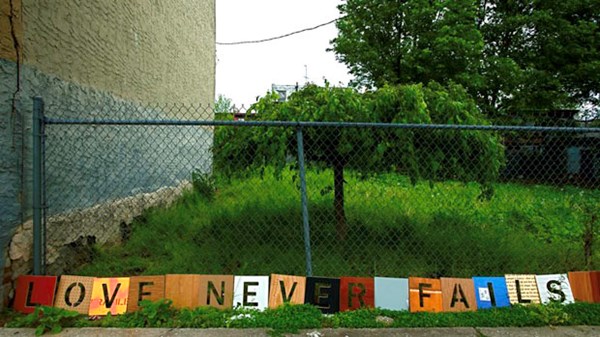 The Word on the Street in Manhattan and Philadelphia
NYC artist Gene Schmidt brings the words of Zechariah and 1 Corinthians to two urban landscapes.
1.6.12
Over the past few years, New York artist Gene Schmidt has embarked on a series of projects that have taken his work to the streets. Combining elements of performance, pilgrimage, and sculpture, his projects are often inspired by, or are explorations ...
read more ...