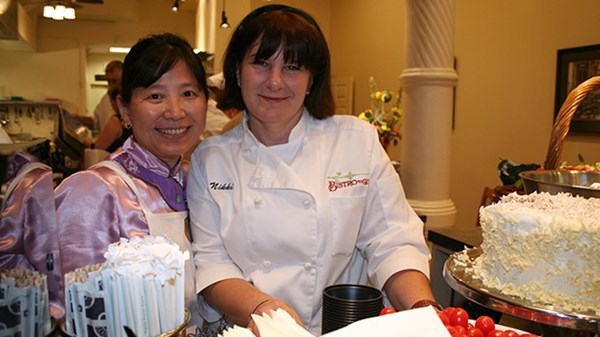 Good Eats and Evangelism: A Whole-Gospel Restaurant Serving Pittsburgh's Soul
Chef Nikki Heckmann's Bistro To Go offers tasty ingredients to revitalize Pittsburgh's North Side neighborhood.
8.16.12
On any given day between 11am and 7pm, locals can watch Nikki Heckmann ply her craft at Bistro To Go, the eclectic café the chef launched in 2007 in the North Side neighborhood of Pittsburgh. Just peer over the glass cases into the open kitchen, ...
read more ...