Ashley Judd and Sexism on the Sidelines
The frustrations of female sports fans.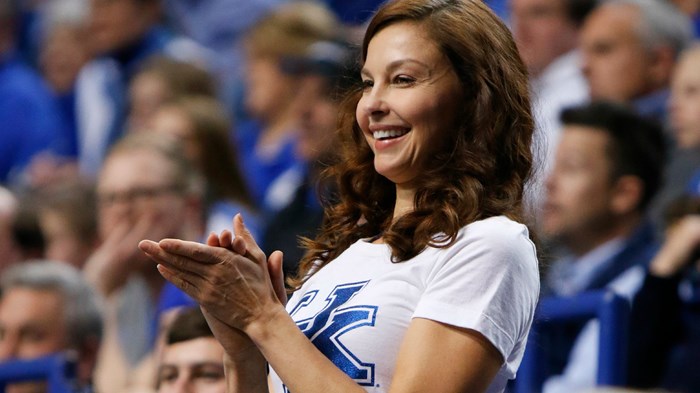 Image: James Crisp / AP
With the start of March Madness, I've already surprised co-workers and new friends with the news that yes, I did fill out a bracket and no, I didn't guess winners at random or pick based on jersey color.
With men twice as likely to follow March Madness as women, we female fans have gotten used to the assumption that we don't know a Wildcat from a Bearcat or the Mountaineers from the Musketeers. Even with some growing recognition for female sports fans, we're still regularly in the position of defending our fandom.
March Madness can be maddening that way.
University of Kentucky devotee Ashley Judd has proved in the public eye that women can be just as sports-obsessed as men, attending game after game in Lexington. (A UK alumna, her fandom is so well-known that when surveyed last year about which celebrity they'd most like to watch a game with, more people named Judd than any other celebrity.)
This year, she's making headlines for being the ...
1