Fun Book News and Weekly Roundup 4.3.14
News about my new book, plus some great articles about faith, family, and disability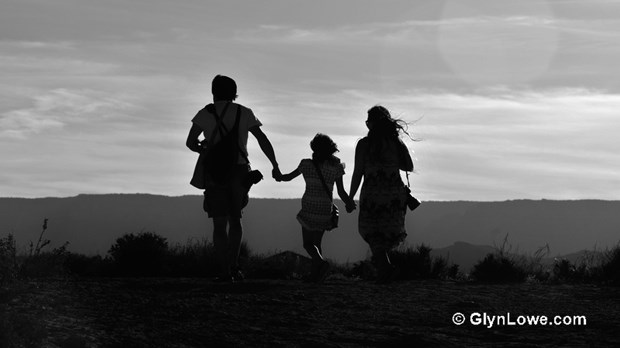 Image: GlynLowe/Flickr
On Monday of this past week I hit "send" and submitted the final final final draft of my manuscript for my next book, Small Talk: Learning from my Children about What Matters Most. It's a book filled with thoughts and questions that my children have asked or provoked along the way--questions like "What forgive mean?" and "Why use water?" (for baptism), thoughts prompted by realizing how unable I am to sustain deep emotional love for my kids all the time, how much I need grace and rest, how much they teach me every day about what I believe, what I doubt, and what it means to be human. Small Talk will be published by Zondervan next October, but the exciting news I just discovered is that you can pre-order it now! So click here to pre-order the book, which will guarantee delivery sometime next October, probably before it officially releases. I'm really excited about the conversations we might have together about this book and hearing from your own interactions with children and what you've learned from them.
On to the weekly roundup:
Family
Melinda Wenner Moyer strives to instill the importance of equality in her young children after moving from Brooklyn to a predominantly white neighborhood in the Hudson Valley. She advises parents, "a little conversation can go a long way in heading off racial prejudice that can form in early childhood." "Teaching Tolerance: How white parents should talk to their young kids about race" featured on Slate.
In her recent post for her.meneutics, Jennifer Grants addresses marriage and divorce in our modern age, specifically "five things Gwyneth Paltrow's announcement gets wrong about relationships" in "Marriage in the Age of 'Conscious Uncoupling'."
"Asking us to look back on our own decisions invites us to turn the lens of judgment that too often colors this question onto ourselves." Sparked by her reader's question, KJ Dell'Antonia, Motherlode blogger at the New York Times, asked her audience to look back and consider: "In hindsight, would you have stayed home, or gone back to work? Please, limit the judging to yourself--what are YOU glad you did and what do you wish you'd done differently? A soon-to-be-parent reader wants to know." "In Hindsight, Is Stay-at-Home Parenting Something You'd Recommend?" (I'm curious to hear what you all think about this topic too--I'm a hybrid, and ultimately glad for it, but I'm not sure I'm far enough along to say whether I think we've made the right choices all along the way. I'm particularly curious in what way faith has affected decisions to work or stay home...)
Faith
"Insignificant moments when looked at each day become significant because they form a pattern that often points the way to how God wants to give us more life." In her blog post, "Ignatian examen: a practice of daily reflection," Katherine Willis Pershey shares a simple reflection ritual that may help benefit your family as much as it did hers.
"Is religion good for American society? It depends." Ross Douthat examines a paradox of American life, "The Christian Penumbra" in his piece for The New York Times.
Disability
Debby Elnatan, a mother whose son has cerebral palsy and is bound for a wheelchair, invents the Upsee, a support harness which allows her son to stand upright and walk. Lucy Waterlow reports, "Harness of hope: Invention from mother of wheelchair bound son helps him and other physically impaired children walk for the first time."

Enjoy your weekend, pre-order Small Talk for you, your mom, and your best friend:), and happy reading!

Support our work. Subscribe to CT and get one year free.
To add a comment you need to be a registered user or Christianity Today subscriber.
Recent Posts