August 2014
Model Minorities: Welcome to the Church
But stay away from our daughters. A guest post by Romesh Wijesooriaya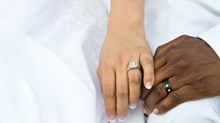 "Romesh, sorry, we can't 'go together' anymore, my mom says I'm not allowed." --my first girlfriend in 6th grade, who was part of a white evangelical family.
"Romesh, we are not allowed to date, the Bible says that interracial dating is a ...
Introducing My Blog Series on Race
A dozen women and men have contributed essays related to racial reconciliation in the evangelical church.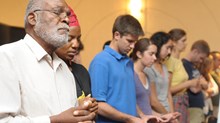 I will never forget sitting at the dinner table with a group of college friends when one of them, a white young man I didn't know all that well, made a disparaging remark about taking a "big black girl" to an upcoming formal dance. I didn't laugh along with ...