July 2014
Are 90 Percent of Babies Diagnosed with Down Syndrome Really Aborted?
Dispelling the myths about Down syndrome, and telling the good story.
My husband Peter and I were walking on the beach the other day. Even though she was far away, with her back to us and her body halfway submerged in water, we knew. She turned around and her face assured us. She had Down syndrome, just like our daughter Penny. We were away ...
The New Catholic Novelist You Need to Read
An interview with Christopher Beha about his latest novel.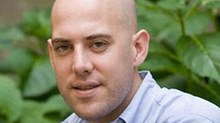 I've been aware of Christopher Beha's writing for a few years now. I still sometimes find myself thinking about his coming-of-age novel What Happened to Sophie Wilder, and just this summer I raced through his memoir about reading the Harvard Classics, The Whole Five ...
Scientists Agree: Sex, Money, and Power Don't Make Us Happy
Jesus told us this a long time ago.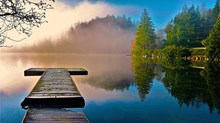 For anyone who lives in New England, the weather this summer has been lovely. The app on my phone keeps predicting relatively low humidity, sunshine, a slight breeze and a chance of a thunderstorm overnight to keep the grass growing and the temperatures lower than usual.
On ...
Thirteen Books For Kids With African American Characters
Recommendations from parents, teachers, and librarians for kids ages 3 through 12.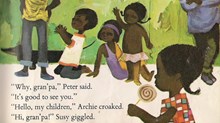 Yesterday I wrote about my ongoing search for chapter books for my kids with African American protagonists. I have only just begun to look, so I cannot personally recommend all the books on this list. But from asking other parents, librarians, and teachers, here are a few books ...
Searching for African American Protagonists
Why I want my kids to read about lives that seem different from theirs.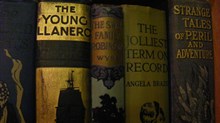 We've been reading chapter books with our two older kids—Penny, now 8, and William, nearly 6—for a few years now. We generally stick to the classics: Winnie the Pooh, Charlotte's Web, The Lion, the Witch, and the Wardrobe, Little House on the Prairie, ...
Don't Worry, Be Happy—According to Jesus
Remembering the reason and way to let go of our worries.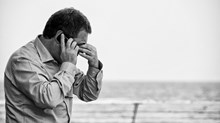 Recently, I was reading the Bible and thinking about Bob Marley. In the parable of the four soils, Jesus describes worry as one of the things that thwarts our spiritual growth (the other thing he cites as a problem is pleasure, which is a post for another day). A few chapters ...
Four Questions I Have About Transgender Identity
Struggling to love my neighbors in grace and truth.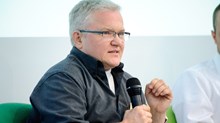 Last week I wrote a post called "Let Kids Be Kids Instead of Sexualized Little Adults," in response to a YouTube video about a "transgender" girl whose parents helped her "transition" into a boy at age 6. I cautioned against the idea that children's ...
Let Kids Be Kids Instead of Sexualized Little Adults
What both conservative and liberals miss about children's gender identity.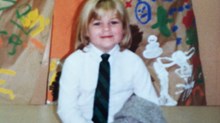 For a long time, my little sister Elly was a boy. It started on her second birthday, when she received her gift from Kate, another of my sisters (I'm the oldest of four girls). Elly opened the box—a blue corduroy dress Kate and my mother had stitched themselves—and ...
Three Articles on Family Worth Reading This Week
Weekly Roundup 7.10.14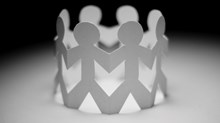 I've included a brief description and the opening paragraphs of four articles that caught my attention this past week. I'd love to know what you think too:
Coming to U.S. for Baby, and Womb to Carry It - Tamar Lewin, The New York Times
Foreign citizens now make up ...
Sorrow Needs a History
Writing About the Death of My Son. A guest post from Aaron Cobb.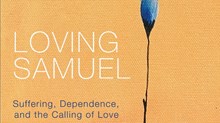 I first met Aaron Cobb online when he shared his eulogy for his son Samuel. Since then, we have corresponded every so often, and I was very glad when he told me he had decided to put his reflections about Samuel into a book. When I finished reading the manuscript of Loving Samuel, ...
How Children Change the Immigration Debate
Dale Hanson Bourke offers a primer on the recent news of tens of thousands of children attempting to cross the US/Mexico border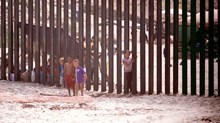 Many of us have a cursory understanding that illegal immigration is a problem in the United States. But it's also an issue that few of us—whether as citizens or as Christians—have taken the time to understand comprehensively in all its complexity. My attention ...
What I'm Teaching My Kids About the Fourth of July
Why we celebrate, even in the midst of a complicated history.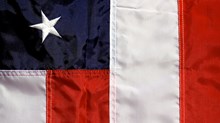 Our dinner conversation goes something like this:
"Momma, how many days until the fireworks?" three-year old Marilee asks, her eyes big and earnest.
"Two more days, sweetie."
"Yay!" She raises her hands in the air with a huge smile.
I ...