Bankruptcy Helped Me Love My Neighbor
How one pastor found himself caught up in the mortgage crisis. A guest post by Troy Jackson.
Image: David Shankbone/Flickr
One of the first prayers I learned as a child was the debtor's version of the Lord's Prayer. You know, "Forgive us our debts, as we forgive our debtors." It wasn't until this past year, however, that those words became real to me.
When my wife and I moved to Cincinnati in 1994, we decided to buy a home in Mt. Auburn, a largely African American community near University Christian Church, a congregation filled with college students where I was a new pastor. We spent the next ten years loving both our house and our neighborhood.
As our family grew, we decided to sell our house to a hardworking African American single mom. Meanwhile, we bought an old brick house in the heart of Mt. Auburn that we planned to restore, with plenty of space for us to entertain and accommodate regular guests. But due to family circumstances, the timing was never right to move into the larger Mt. Auburn home, and instead we moved to a different neighborhood.
A few years later, at the beginning of the housing crisis, we heard that our original house was in foreclosure. Apparently, that hardworking mother bought a sub-prime mortgage, and when the balloon payments hit, she simply could not keep up. I think of her often, most recently when I read this paragraph of Ta-Nehisi Coates' article, "The Case for Reparations," which describes the systematic extraction of wealth from African Americans throughout American History:
In 2005, Wells Fargo promoted a series of Wealth Building Strategies seminars. Dubbing itself "the nation's leading originator of home loans to ethnic minority customers," the bank enrolled black public figures in an ostensible effort to educate blacks on building "generational wealth." But the "wealth building" seminars were a front for wealth theft. In 2010, the Justice Department filed a discrimination suit against Wells Fargo alleging that the bank had shunted blacks into predatory loans regardless of their creditworthiness. This was not magic or coincidence or misfortune. It was racism reifying itself. According to The New York Times, affidavits found loan officers referring to their black customers as "mud people" and to their subprime products as "ghetto loans."
As horrible as my wife and I felt at the time, the pain of what that woman and so many others experienced during the height of the foreclosure crisis still felt distant. That same crisis had also pushed our rental property in Mt. Auburn under water, but in the meantime we had arranged a master lease with a bright, ambitious young woman who converted it into a vibrant community house. While that community's rent didn't fully cover our costs, my wife and I continued to pay our mortgage, hoping the housing market would improve.
In the spring of 2013, our tenant called to tell us she and her friends could no longer keep up. Suddenly, my wife and I were in big trouble. We tried to sell, but discovered that so many homes had been foreclosed on in Mt. Auburn that the price of real estate had dropped over 50%. Eventually we called the mortgage provider for our rental property, to let them know we could no longer keep up with our payments. We hoped they would take the property from us, or agree to a short sale, or work with us in some way. Every time we called, however, we talked with a different person, none of whom had any record of our previous conversations. We even completed the short sale application twice, but the next time we called, all that work had disappeared.
Several months later, my wife received notice that we were being sued for the entire unpaid principal on our home in Mt. Auburn. After several weeks of seeking solutions, fervently praying, talking to attorneys, and seeking counsel, we realized that our best option was to file for bankruptcy.
So here I am, a 45-year old pastor and community organizer, with two masters degrees and a Ph.D., married to a highly successful social worker with a masters of her own, up to my neck in the process of filing for bankruptcy. I have hidden this fact from almost everyone in my life, embarrassed and ashamed by my family's situation. On many days I feel like a failure, for letting down my wife and children.
In the church, we are implicitly taught to hide our struggles and our pain and our shame. So I hid. But slowly, over the past few months, I've begun to share my story, and I believe this response to Coates' article is a great opportunity for me to come out as a bankruptcy filer.
I've come to believe that my family and I are, at least in part, collateral damage of the most recent wealth extraction scheme targeting black Americans and Latinos. Along with many of our minority friends and neighbors, we will be adversely affected by our bankruptcy for years.
Even so, the impact of the most recent economic crisis has been far worse for others. As a Pew Research study reports:
in percentage terms, the bursting of the housing market bubble in 2006 and the recession that followed from late 2007 to mid-2009 took a far greater toll on the wealth of minorities than whites. From 2005 to 2009, inflation-adjusted median wealth fell by 66% among Hispanic households and 53% among black households, compared with just 16% among white households.
Some have lost all of their equity in homes that have been in their families for generations. Others have put every cent they saved into the dream of home ownership, only to see it all washed away. Whether or not they declare bankruptcy, theses people are struggling from pay check to pay check, leaning on pay day loans, working inconsistent hours with very low pay in fast food or retail, trying to get by on less than enough.
Their pain no longer feels distant to my wife and me. They are our neighbors again, this time in a much deeper way. The Lord's Prayer is more real to me than ever: "Forgive us our debts, as we forgive our debtors."
Perhaps you will also understand why I hope another famous refrain, this one by Dr. Martin Luther King, Jr., becomes real to all of us:
We must all learn to live together as brothers or we will all perish together as fools. We are tied together in the single garment of destiny, caught in an inescapable network of mutuality. And whatever affects one directly affects all indirectly. For some strange reason I can never be what I ought to be until you are what you ought to be. This is the way God's universe is made; this is the way it is structured.
In the midst of vulnerability and pain, God is connecting me with my neighbors and with the love and grace of Jesus like never before.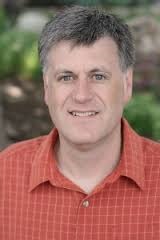 Troy Jackson is the interim executive director of the AMOS Project, a faith-based organizing effort in Cincinnati fighting for racial justice. He is the co-founder and director of Ohio Prophetic Voices, a movement of faith leaders and clergy engaged in a biblically rooted struggle for economic and racial justice. Jackson served on staff of University Christian Church (UCC) in Cincinnati for nearly 19 years, and served as the congregation's Lead Pastor from 1996-2013. Troy is a co-author of the forthcoming Forgive Us: Confessions of a Compromised Faith (Grand Rapids, MI: Zondervan, 2014), which explores the historic sins of the American Church. Troy lives in Cincinnati with his wife Amanda and their three children, Jacob, Emma and Ellie.
This post is one part of a three week series exploring race and reconciliation within the church. To read the entire series, click here.
Support our work. Subscribe to CT and get one year free.
To add a comment you need to be a registered user or Christianity Today subscriber.
Recent Posts
Bankruptcy Helped Me Love My Neighbor