Just Because the Door is Open Doesn't Mean I'm Welcome Here
Every church makes assumptions. It helps to acknowledge them. A guest post by Kathy Khang.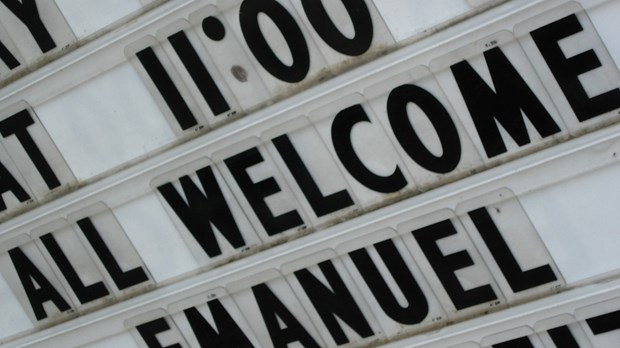 Image: Artiii/Flickr
Almost 50 years ago, Dr. Martin Luther King, Jr. said, "Eleven o'clock on Sunday morning is the most segregated hour of America." Sometimes we Christians want to believe that the Gospel has helped us as the Church achieve what our country has not—becoming post-racial. But, as studies attest, Sundays remain a very culturally, racially segregated day despite every church having an open door that allows anyone to walk in. Why is that? Why doesn't the Church opening her doors automatically lead to reconciliation?
I think many churches open the door and then expect people to walk in and make themselves at home. This attempt at openness and inclusion actually leaves the responsibility on "the other". I have always understood the Gospel as being Good News for everyone, and that our role as believers and members of the Church is to welcome strangers, newcomers, and outsiders. How can we do that if all we do is prop open the door and never consider that perhaps what is inside isn't a welcome but more of an unspoken audition? Can the newcomer make her own way? Can he follow along with the order of service or does she already have to know how to "pass the peace" or guess which version of The Lord's Prayer will be used? Are we merely opening the door or are we doing everything we can to extend hospitality and welcome?
Several years ago my family and I found ourselves visiting new churches. Friendly greeters with nametags and smiles stood just inside the unlocked doors. Our family of five walked in as guests knowing very little about the church on the corner.
Even as a Christian family, we found the search for a new church home in our new community daunting. After a decade commuting more than 45 minutes away to an Asian American church, we wanted to commit to a neighborhood church. We knew that would mean significantly fewer Asian American families, and we figured the fellowship time snacks might not include quite the same combination of Asian and American influences, but we had no idea how jarring it would be to attend and get involved in a predominantly white church.
Perhaps we thought it would be easier because my husband and I had always been in predominantly white culture situations. He and I are both of Korean descent, but we both grew up in Chicagoland. Everything except my immigrant church experience on Sundays and my home was dominated by the presence and influence of a fairly white America. Oftentimes, my family and I were the diversity. My sister and I were the first Asian American students in our suburban elementary school district. We had to drive back into the city to shop for our grocery staples. If we didn't go to church we could easily go an entire week never seeing anyone who looked like we did.
So it came as a bit of a shock to recognize that the churches we were visiting during our search had a different feel, a different sense of community and welcoming that we recognized as being part "Christian" and part "white" but did not fully resonate with us. The-"Where are you from? I'm from in town. Awkward pause."-interactions. The times we would slowly walk out of a sanctuary waiting for someone, anyone to welcome us instead of just looking at us. The time-orientation of the service--in which emphasizing punctuality and ending "on time" seems more important than relational exchanges that might change the timing of the service-- along with the tempo and phrasing of the worship songs. I think I had wanted to believe that a church could be racially white but not culturally white and unintentionally exclusive. I think I had wanted to believe what many of my white Christian sisters and brothers want to believe: there is no white church culture. It's just church.
Usually this is the moment in my story when I am told that my discomfort is solely my problem and my responsibility to wrestle with and get over, that everyone feels a little out of place when they are new, and that my identity should be first and always that of a Christian seeking unity rather than division, especially along racial and ethnic lines.
But that's the problem, the surprise, and the opportunity. Every church has a dominant culture deeply influenced by the traditions and expectations of the dominant group and leaders in the church. A church I attended during my first two years after college held soup and pie socials. The church I grew up in served seaweed soup, sweet rice cakes, and barley tea alongside donuts and coffee. The church we currently attend celebrated its anniversary with blue and yellow decorations (I had to ask someone about the color scheme; those are the colors of the Swedish flag.) and several dishes at the potluck I did not recognize. The church I grew up in rarely decorated for celebrations because our congregation rented space from another congregation, but it was not unusual for families to gather for New Year's Eve at the rented building, sing hymns, and then play several rounds of "yoot" – a Korean board game.
Churches tend to take on the cultural influences and traditions of its members and community, but how many predominantly white churches own a white identity and name its culture as being white? The Korean immigrant church of my youth owned it in name (written in both Korean and English), language, and food but it often failed at reconciling the generational gap that grew between the Americanized youth and the Korean elders. More often than not, predominantly white churches won't claim being culturally white but rather try to emphasize a Christian identity.
When I have led or participated in conversations in churches and Christian organizations about the desire and challenge to keep growing in both numbers and multiethnicity there is always a moment when someone throws up her hand to say, "But our doors are open to everyone! We welcome everyone to visit!" The problem arises when churches and believers refuse to identify those influences and traditions as possible barriers to welcoming new members. The surprise is often how tightly we hold on to some traditions and influences that have nothing to do with our core beliefs as Christians. But in allowing some traditions to change and new influences to be introduced, we create a new culture that may welcome the very people who have walked through those open doors and then never returned.
Our family eventually chose to stay at a local church, which in our community means a predominantly white church. It has meant learning about rice pudding instead of rice cakes, adapting to the time orientation of worship services, and occasionally bringing potstickers as our contribution to the potluck. It has meant learning a new culture and learning how to influence that culture to make sure new and different people will see, stop, walk through, and stay inside those open doors. And it has required a constant reminder, personally and broadly in the church, that an open door was just the first of many steps living out the Gospel.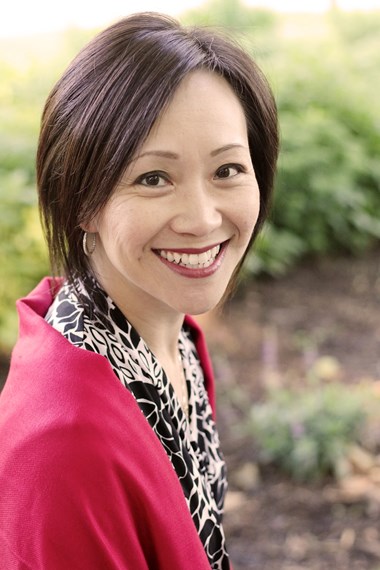 Kathy Khang is a regional multiethnic director for InterVarsity Christian Fellowship/USA, overseeing multiethnic training and ministry development in IL and IN. She blogs at More Than Serving Tea and partners with other bloggers and pastors to highlight and move the conversation forward on issues of race, ethnicity, and gender within the Church.
Kathy and her husband have been married for more than 20 years and live in the north suburbs of Chicago. They are honored to be the parents of three amazing and average children.
This post is one part of a three week series exploring race and reconciliation within the church. To read the entire series, click here.
Support our work. Subscribe to CT and get one year free.
To add a comment you need to be a registered user or Christianity Today subscriber.
Recent Posts
Just Because the Door is Open Doesn't Mean I'm Welcome Here