The Story of my Broken, Redeemed Body
How giving birth made my broken body strong and beautiful. A guest post by Ellen Painter Dollar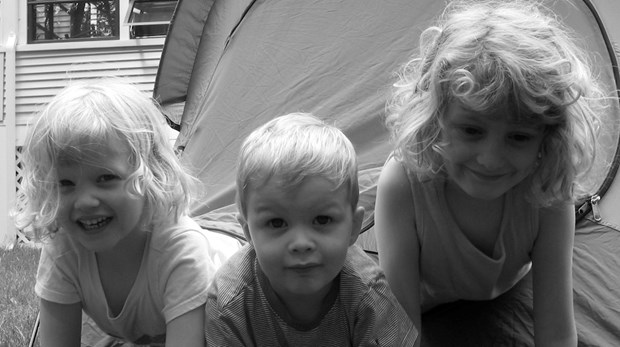 Eight years ago, when my three children were still very young, we traveled to Omaha for an Osteogenesis Imperfecta (OI) Foundation conference. Both I and my oldest daughter have OI, a genetic collagen disorder that causes brittle bones, short stature, and other symptoms. As we were checking in at the conference hotel, I glanced up and saw a young woman. She was less than five feet tall, with a square, thick torso over thin legs, and wavy shoulder-length brown hair. She pushed a baby stroller that came up too high on her, to her chest, making her look even smaller. I stared for just a moment, not long enough for her to notice, taking her in. I had never seen another mother who looked just like me. As I looked at her, all the strain I didn't even know I was carrying around—all the self-consciousness of being a tiny, crooked, fragile mom in a world of tall, straight, strong moms—fell away. Here was a mom who looked just like me. And she was beautiful, capable, and strong. Which meant I must be beautiful, capable, and strong too—as strong as those moms who effortlessly dangle an infant seat on one arm while balancing a toddler on the opposite hip. For me, lifting and carrying and bending over to bathe my children were acts of will and courage as much as they were acts of strength.
Since my youngest child (a son named Benjamin, now eight years old) was born, I have lived with the increasingly painful consequences of giving my body to my children, through pregnancy and birth, and through the daily work required by a home inhabited by so many needy ones. As a child, I had about three dozen broken bones and a dozen surgeries due to OI. In contrast, in my teenage and young adult years, I led an active, nearly injury-free life in which my OI faded into the background, becoming more like a distant cousin I thought of now and again, instead of an intimate member of my nuclear family.
But my pregnancy with Ben wore me out physically in a way my first two pregnancies did not. I tore cartilage in my knee when I was eight months pregnant, and went on to have two arthroscopic surgeries on that knee in the next three years. I now have almost no cartilage left in either knee, and take strong pain medication so I can continue to care for my family, our home, and myself. Some days I feel inadequate, ashamed, and just plain sorry that I can't do all the things my children need me to do. When they were very young, I couldn't walk and bounce a fussy baby around the house to soothe him, or carry a tired child for the last twenty-five yards to the car. The kids can care for their own basic needs now, but I beg off of the wooded hikes that my husband initiates, and order pizza for dinner because I don't have the physical energy to cook, although I'd like to (and I note with shame that the veggies in the fridge won't last another day).
Yet, despite how often I confront my body's increasing limitations, motherhood has also given me an unprecedented pride in my body. I recall a summer day eight years ago—the first time we took Ben and the girls to the beach. I was walking along the boardwalk, clad only in sandals and a bathing suit, as my two-year-old daughter Meg ran ahead of me to the restroom. I noticed people glancing sidelong at my scars, my limp. To my surprise, I felt no embarrassment or shame. I looked ahead to Meg, her strong little legs clomp-clomping against the boardwalk. I thought of the other two children back with my husband at our beach blanket. There was six-year-old Leah, golden-curled and lanky, her long limbs crusted with sparkling sand. And there was Ben, fat and scrumptious, napping in his car seat. This fragile, broken body gave life to all of them.
A friend once said that bearing and nursing children made her feel like she was participating in God's work—giving body and blood to the ones she loved, just as God did. I still sometimes feel self-conscious among straighter, stronger mothers, but in this giving of our imperfect bodies to our children so they may live, we are the same. I have felt betrayed by my body because of what it can't do and what it isn't. Yet in bearing these children, I have reclaimed my body from the stunted old narrative in which it was primarily a lame, broken, inadequate thing. My new story is of a body still broken, but also capable, worthy, redeemed.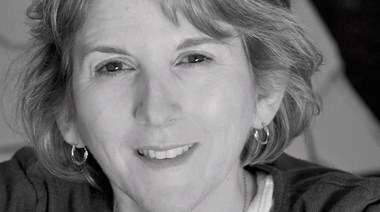 This post is adapted from No Easy Choice: A Story of Disability, Parenthood, and Faith in an Age of Advanced Reproduction (Westminster John Knox, 2012). For more about Ellen Painter Dollar and her writing, go to www.ellenpainterdollar.com. Other posts in the Perfectly Human series include Parenting a Child who is Profoundly Other and A Doctor Faces his Own Suffering, among others.
Support our work. Subscribe to CT and get one year free.
To add a comment you need to be a registered user or Christianity Today subscriber.
Recent Posts
The Story of my Broken, Redeemed Body