10 Must-Read Articles on the Current State of the Refugee Crisis
A compilation of resources & reading from our partners for World Refugee Day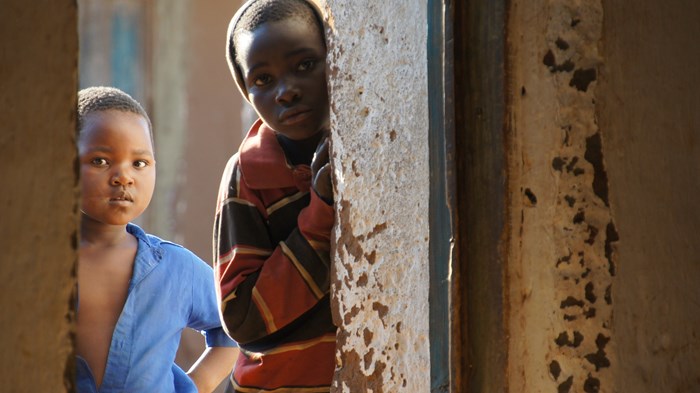 Nearly 80 million men, women and children are displaced in the world due to war, famine, and other disasters. Unfortunately, according to the International Association for Refugees (IAFR), "Returning home is not an option for the vast majority of refugees." Only one percent of them are able resettle every year, leaving most at the mercy of other countries.
World Refugee Day 2021 is this Sunday, June 20. We've featured dozens of pieces of content on the Better Samaritan from refugees currently living in camps, refugees who have resettled in the U.S. and have insight into the experience, and people serving or learning about refugees. Here are just a few.
TOLOSSA ASRAT, KAKUMA REFUGEE CAMP – KENYA
"Kakuma Refugees Are Getting Vaccinated, But the Global Rollout is a Fiasco"
Exclusively for the Better Samaritan, KANERE Refugee News Service in Kakuma Refugee Camp covers the vaccine rollout in that location. Kenya is one of the few countries in the world to start vaccinating refugees, and UNHCR High Commissioner has called out wealthy countries for their "my country first" approach.
MALAK, 12 YEARS OLD, AZRAQ REFUGEE CAMP - JORDAN
"I'm 12, I Live in a Refugee Camp, And Karate Is Everything to Me"
Childhood looks different when you're raised in a refugee camp. Malak is a 12-year-old who fell in love with the sport of Karate, a form of self-defense that built her confidence and strength in community. Malak sees Karate as a way to empower girls to see themselves as strong and capable. Click here to read more.
AMER AND RICHARD, KAKUMA REFUGEE CAMP - KENYA
"Refugee Camps Aren't Always a Safe Haven"
Two refugees, using pseudonyms, shared via WhatsApp about safety issues in refugee camps. Kakuma and a nearby settlement called Kalobeyei together host 200,000 people, making them "tent cities" that have lasted nearly 30 years.
JEAN PIERRE GATERA
"Don't Underestimate Refugees in 2021. They May Be Just the Energy Your Church Needs"
Jean Pierre Gatera pastored refugees in Kakuma, where he lived for 20 years, and now mentors refugee pastors in the U.S.— so he has insights into the movement of the Holy Spirit on both side of this equation. He is asked to speak frequently about intercultural communication, and sat down with the Better Samaritan podcast this spring to talk about best practices churches can use for welcoming new refugees into the community.
CHONG BEE VANG
"I'm a Refugee. Here's Why I Started Hating the Volunteers That Helped Us."
If you want to be an agent of change, you have to start with listening. In this Q&A with Chong Bee Vang, a former refugee from the jungles of Laos, the Better Samaritan explores topics such as resettlement, empowerment, and why all ministry has to start with relationships.
DENNIS KILAMA
"Drawing Strength From Our Scars"
Dennis Kilama currently pastors Lugogo Baptist Church and teaches at Africa Renewal University, both located in Kampala, Uganda. He holds degrees from Africa International University, Nairobi Evangelical School of Theology and Makerere University, and a M.A. in Humanitarian Disaster Leadership from Wheaton College. Click here to read about his experience serving in Joseph Kony's Lord's Resistance Army, the trauma he endured, and the ways in which it has shaped his vocation and career since.
JAMIE ATEN & KENT ANNAN
"What Kenya's Ultimatum to Close Refugee Camps Reveals About the Global Refugee Crisis – and Us"
Refugees have long been treated as human bargaining chips instead of people created in the image of God. And in the Kakuma and Dadaab camps in Kenya, refugees face a growing threat--the United Nations High Commissioner for Refugees (UNHCR) threatens to close the camps to ward off growing waves of displaced peoples. Click here to read the perspective of Humanitarian & Disaster Institute Co-Founders Jamie Aten and Kent Annan on how Christians and churches need to prayerfully do more to welcome refugees, humbly learning from communities of displaced peoples and advocating for fair governmental responses.
TOM ALBINSON
"Here's Why Refugee Ministry Is Not Missions as Usual"
When ministering to some of the most vulnerable people in the world, special care must be taken. Tom Albinson, Founder and President the International Association for Refugees (IAFR), has been "mobilizing the church to seek the welfare of forcibly displaced people by meeting them on their journey, generating hope and helping them rebuild their lives." To read four tips for life-giving engagement with refugees, read here.
DANIELLE KETTUNEN
"The Simple Reason Colombia Welcomed 1.7 Million Venezuelans"
In June of 2019, Daniella flew to Colombia to respond to the sudden and massive influx of Venezuelan refugees fleeing political and economic crisis. In this article, she reflects on her experience at the Simon Bolivar International Bridge and the generosity of Colombian communities to welcome their Venezuela neighbors. Daniella has been working with Compassion International for nearly 10 years and just graduated with her M.A. in Humanitarian and Disaster Leadership from Wheaton College.
MARYRUTH DAVIS
"How Somali Communities Are Combating COVID-19 in the US and Abroad"
MaryRuth Davis unpacks Somali perspectives on faith, community, and resilience in response to COVID-19. Citing research conducted by the American Psychological Association, she highlights the compounding layers of vulnerability that communities of varying socioeconomic standing face when responding to the pandemic. Click here to read Davis' analysis of how Somali refugee communities address local challenges, maintain global ties, and respond to the pandemic.
Do you have experience as a refugee or ministering to refugee populations and want to contribute writing to the Better Samaritan? Email us.
The Better Samaritan is a part of CT's Blog Forum. Support the work of CT. Subscribe and get one year free.
The views of the blogger do not necessarily reflect those of Christianity Today.