The Better Samaritan Summer 2021 Book Roundup
Twelve titles for the reader who wants to do good, better.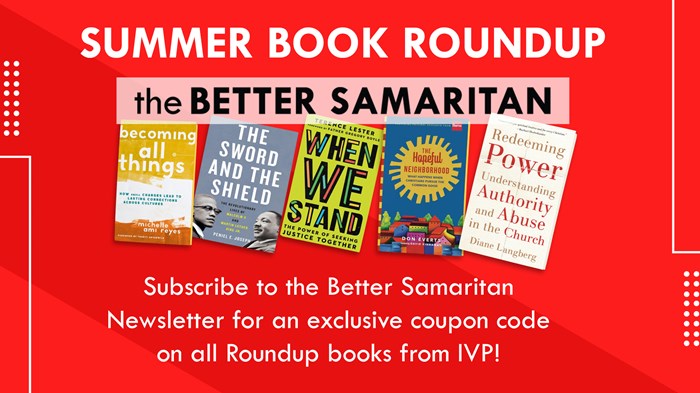 Ready for your summer reading list? Each author listed below has been featured Better Samaritan or the Humanitarian Disaster Institute this year for the truth their writing brings to the church—on matters of burnout, church abuse, loving our neighbor, racial reconciliation, and more.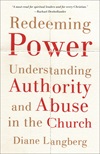 Dr. Diane Langberg has studied trauma for 45 years—since before it was included in psychology textbooks. We interviewed her Feb. 15 on the Better Samaritan podcast in our most popular episode to date. If your circles are still grappling with the reality of the Ravi Zaccharias story—or just plain fed up—this is the book you need.

Don Everts dives into biblical truths, church history and suburban planning to explore why our neighborhoods have become so lonely. Read a review by HDI team member Christa Cordova.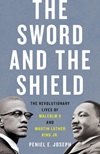 Dr. Peniel Joseph, history scholar and professor at the University of Texas at Austin, crafts a dual biography of the two historical figures, suggesting they're more alike than we think. Dr. Joseph discussed the book—and the sermon by Dr. King which inspired the Better Samaritan—on the podcast this February in an episode titled, "Do we shave the edges off of MLK?"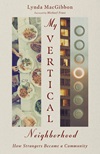 When Lynda MacGibbon moved from a small town to a high-rise apartment in the city, she decided to take Jesus' command to "love your neighbor" literally. In this memoir, she tells the story of the community that took shape among the strangers who shared her apartment building and how the simple risk of reaching out with love can lead to beautiful friendships Lynda reflected further on these themes for the the Better Samaritan blog.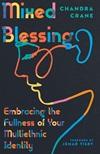 With her mixed multiethnic and multicultural background, Chandra Crane has keenly felt the otherness of never quite fitting in. With this book and her podcast, Mixed Blessing, she's becoming a leading voice on race. Read an excerpt here.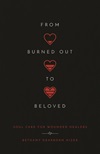 Let's be honest, who doesn't feel burned out by the last year? Bethany Hiser opened our Spiritual First Aid Summit with a session that participants raved about. From Burned Out to Beloved chronicles her journey out of secondary trauma—the exhaustion caused by working in a service profession. Read an excerpt from her book on the blog.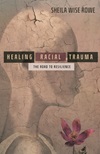 Sheila Wise Rowe is a writer, counselor, speaker, and spiritual director, as well as the executive director of The Rehoboth House and the cofounder of The Cyrene Movement, an online community for people of color seeking healing for racial trauma. Healing Racial Trauma won the 2021 Christianity Today's Book of the Year Award in the Christian Living/Discipleship category, and is on top of the Better Samaritan absolutely-must-read list. Read it, and then buy a copy for a friend. Read an adaptation here.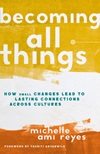 HDI has featured Michelle Reyes several times this year already, and for good reason. Her new book is an ideal place to start understanding and examining our cultural lenses, and she speaks and writes eloquently on reconciliation and the gospel. As Vice President of the Asian American Christian Collaborative, the church would do well to listen to her—and keep listening.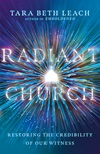 Has the church lost its credibility? Pastor Tara Beth Leach ponders the beauty of the bride of Christ and why, in the age of exvangelicals and declining church attendance, she still has hope for it. Fellow CT blogger Scot McKnight said of this book, "Here is a pastor who loves the church emoting her love for what Christ wants for the church." Read an excerpt here.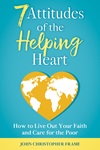 John Frame's writing in this book is honest and straightforward. It's also endorsed by Ron Sider, and is free right now on the Kindle App. From this excerpt featured on the blog this month: "Praying can tie our hearts closer to the heart of God so we feel more sensitive to the needs of others, more aware of how to help them."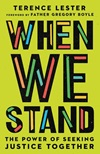 Terence Lester had founded Love Beyond Walls and was busy serving homeless communities when a pandemic hit. His friends started asking: where can we wash our hands? 40,000 portable sinks later, homeless populations in 11 cities now have a place to do so. When We Stand stands out for its incredibly hopeful vision for the church: a place where people have margin, understand their strengths and callings, and get to join God doing what he loves best: loving the least of these. Don't miss Terence on our most recent podcast episode.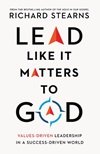 As president emeritus of WorldVision (and a private sector CEO before that), Rich Stearns' wisdom on leadership—on the micro and macro levels—runs deep. In his latest book, Rich lays out 17 crucial qualities of servant leaders. In 2018 HDI awarded Rich with our first annual Humanitarian Leadership Award, and he recently joined us on the Better Samaritan podcast.
The Better Samaritan is a part of CT's Blog Forum. Support the work of CT. Subscribe and get one year free.
The views of the blogger do not necessarily reflect those of Christianity Today.