The Magazine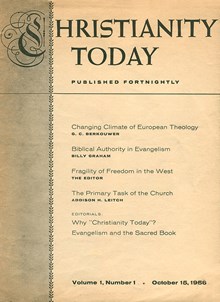 Read CT online anywhere you go.
Subscribers get full print and digital access, including:
10 award-winning print issues
PDFs of each issue
Full web access to ChristianityToday.com
60+ years of magazine archives
Table of Contents
The CT Archives are a rich treasure of biblical wisdom and insight from our past. Some things we would say differently today, and some stances we've changed. But overall, we're amazed at how relevant so much of this content is. We trust that you'll find it a helpful resource. - Mark Galli, editor-in-chief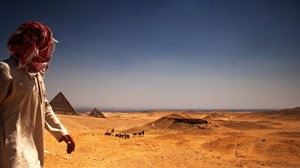 News Report: Conflict of the Gospel with Paganism, October 15, 1956
News from our correspondents around the world.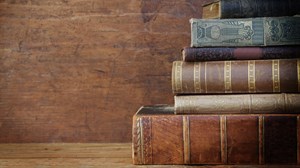 Books in Review
A look inside Ernest White's "Christian Life and the Unconscious," B. B. Warfield's "Calvin and Augustine," and other important volumes.
In Every Issue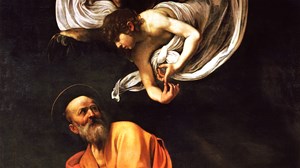 The Gospel of Matthew
An eye-witness received special grace and guidance from the Holy Spirit to give a faithful account of information received from other sources.
Reply All
Letters from readers. (Yes, we had readers even before this first official issue.)
Review of Current Religious Thought: October 15, 1956
What British theology journals are saying.