The U.S. Congress is spoiling for another financial firefight over the controversial National Endowment for the Arts (NEA), which some critics claim displays an anti-Christian, antifamily bias.
In July, the House voted 217 to 216 to dismantle the NEA after House Speaker Newt Gingrich proposed replacing the agency's nearly $100 million annual budget with block grants to the states. But a Senate panel approved a bill to finance the agency through 2002, with $105 million allotted for 1998. A full Senate vote is expected by October. NEA opponents say the federal agency is unconstitutional and controlled by a cultural elite that pushes offensive material at taxpayer expense. Backers claim it has advanced American culture, pointing to many successes, including a significant increase in the number of theaters and community centers since its founding in 1965.
Though its current budget represents less than 1 percent of total giving for the arts, both sides agree that the controversial agency's influence is vastly greater than its size.
The vote to restrict NEA funds came after an intensive lobbying effort by the Forest, Virginia-based Christian Action Network. CAN displayed 40 NEA works on the Capitol steps in May as part of a traveling exhibit, "A Graphic Picture Is Worth a Thousand Votes." U.S. Capitol police confiscated 17 pieces of art on the basis of obscenity.
CAN President Martin Mawyer calls the NEA "a federal agency of hate, trash, and antireligious bigotry."
"The vilest of the vile are often given NEA grants," Mawyer says, "people who never would make a living out of such nonsense if they weren't on the public dole."
Mawyer says the NEA is an affront to morality. "You have to wonder at the logic of a system that says that people must be forced to pay for art that deliberately sets out to mock them and offend their sensibilities."
CONTROVERSIAL TRACK RECORD: The NEA has attracted controversy because agency funds have supported works such as Andres Serrano's Piss Christ, exhibits such as Robert Mapplethorpe's homoerotic photography, and an event last year at Walker Art Center in Minneapolis. During the Walker show, an HIV-positive man sliced another man's back with razor blades and soaked the blood in towels that he sent on clotheslines over the horrified audience.
In the past three years, New York film distributor Women Make Movies, Inc. has received $112,700 for producing films with explicit lesbian sex scenes and sadomasochistic violence.
NEA chair Jane Alexander says grants are selected through the advice of a panel of artists. "If you look at the record of the endowment, only 45 of 112,000 grants have caused problems," says Alexander, a Hollywood actress before she assumed the NEA helm in 1993. A year earlier, President Bush fired John Frohnmayer after the NEA chair repeatedly clashed with Christian conservatives over sexually explicit and blasphemous arts.
"It's not just a couple of bad grants, it's an attitude," says Bob Knight, director of cultural affairs for the Family Research Council in Washington, D.C. "She's not about to set down any standards."
But Christian artists such as Ed Knippers of Arlington, Virginia, believe Christians must engage in the arts on a deeper level if they want their arguments to be taken seriously.
"As Christians, we have not only denied the place for art, but we've put it in the Devil's camp," Knippers says.
David Johnson of Minneapolis, membership chair of Christians in the Visual Arts, believes that the NEA should continue, at least for the near future.
"One of the reasons that government supports the arts, at least in part, is because many other traditional institutions—such as the church—don't," says Johnson, a onetime NEA grant recipient. "So that creates a vacuum, which government tends to fill."
ANTI-CHRISTIAN BIAS? But some insist the NEA is anti-Christian. Heritage Foundation adjunct scholar Laurence Jarvik, who is Jewish, says he attended NEA council meetings in which conservative Christians were demeaned.
"They say things about 'yahoos' and 'fundamentalists,' " Jarvik says. "They have a very rigid world-view. They're not open-minded."
In a scene from It's Elementary—a film supported partly by the NEA-financed Portland Art Museum's Northwest Film Center—a fifth-grader compares Christians with Nazis. "Some Christians believe that if you're gay, you'll go to hell," the boy says, "so they want to torture them and stuff like that."
Jarvik says, "If the NEA had treated the Jewish community the way they treat the evangelical Christians, I don't think it would be in existence today."
SUBSIDY QUESTIONED: The NEA contends that all great nations support the arts, and that without such subsidies, artists would not survive. Opponents say they find nothing in the U.S. Constitution that requires taxpayers to finance artists.
And Knight says child-pornography cases have become more difficult to prosecute because lawyers claim in court that their defendants' works fall under the "artistic" merit defense, based on comparisons to NEA-financed works.
Many NEA critics conclude that the agency cannot be reformed.
Congress passed a law in 1989 that withheld funding from pornographic projects, but a federal court later struck it down as an infringement of the free-speech rights of artists.
"The artists' attitude is, You give us the money, but don't you dare tell us how to spend any of it, " says American Family Association media-relations director Allen Wildmon. "Yet all the other government agencies have guidelines which they must go by."
Our digital archives are a work in progress. Let us know if corrections need to be made.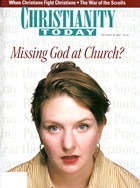 This article is from the October 6 1997 issue.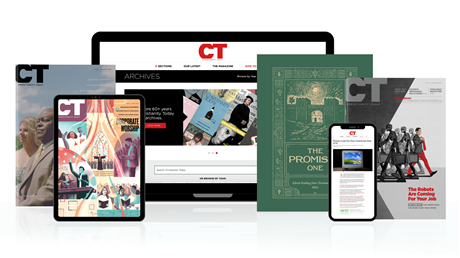 Subscribe to Christianity Today and get access to this article plus 60+ years of archives.
Home delivery of CT magazine
Complete access to articles on ChristianityToday.com
Over 120 years of magazine archives plus full access to all of CT's online archives
Subscribe Now
Second Bid Launched to Abolish NEA
Second Bid Launched to Abolish NEA