Two Sudanese Catholic priests walked out the gates of Khartoum's Kobar Prison at 10 o'clock last Monday night, freed by presidential order after more than 16 months in jail on alleged insurrection charges.Fr. Hilary Boma, 58, and Fr. Lino Sebit, 33, went directly from the prison to St. Matthew's Cathedral, where they joined a late-night prayer vigil of local Christians led by Roman Catholic Archbishop Gabriel Zubeir Wako.
By five o'clock the following afternoon, all but one of their 18 fellow defendants in the highly controversial case had also been released. One prisoner suffering from tuberculosis reportedly remained in a military hospital ward, pending completion of paperwork for his release.
According to reports over the state-controlled Radio Omdurman on December 6, Boma accepted a presidential "pardon," clearing the way for Khartoum's Islamist government to release all 20 southerners and drop the highly publicized case, which had become an international embarrassment for Sudan.
The two clerics had refused a blanket prisoner amnesty offered by Sudanese President Omar al-Bashir in late November, declaring they would wait for a "total acquittal" on what their church has insisted are false terrorism charges.
Speaking by telephone from Khartoum, a church source described the priests' apparent turn-around from their previous insistence on acquittal as a "slight concession" made with government officials. However, he rejected outright any suggestions that their acceptance of the pardon constituted a "confession" of involvement in the June 1998 explosions. Neither Boma nor Sebit were available for comment.
As Sudan's head of state, the president called his face-saving decision a "gesture of peace" marking the start of Ramadan, the annual Muslim month of fasting beginning on December 9. He also referred to a "spirit of peace and datente" now sweeping the country, torn by 16 years of civil war between the Arab Muslim North and African Christian-animist South. In an effort to end the devastating conflict, which has left at least 1.9 million dead and another 4 million uprooted in internal exile, al-Bashir signed a tentative peace agreement on November 25 with a key opposition leader.
In a report in the "Al Sahafa" newspaper, the minister of state for social planning hailed al-Bashir's pardon as proof of "Sudan's commitment to religious co-existence and forgiveness," claiming it gave "a clear reply to the allegations made by the media and the enemies of Sudan concerning religious persecution and human rights violations." However, an issue still unresolved with most of the opposition is the National Islamic Front (NIF) regime's forcible imposition of a wide-ranging Islamization program on the predominantly non-Muslim southern Sudanese. "Just read between the lines of the Sudanese [newspaper] article," the church source commented. "And keep in mind that this is one of the cruelest military dictatorships in the world."
"It was clear that the Sudanese government would try anything to get out of this impasse," a Vatican source told Compass today. "From the church's side, the archbishop had made it known that the case could be resolved, provided the government was willing to talk seriously, and at the highest levels.
"Under arrest since August 1998, the two priests had been accused of masterminding a series of explosions in Khartoum the previous June in an effort to topple Sudan's Islamist regime. They faced the death penalty if convicted on the charges.
Both the priests and some of their fellow defendants were forced under torture to sign false confessions to the charges, according to a United Nations inquiry and reports from human rights groups. Their lawyers declared that three of those initially arrested were tortured to death while in detention.
After weeks of systematic torture and months of solitary confinement, the priests were put on trial in October 1998 with 18 others in a publicized military court martial. Court proceedings then bogged down in January 1999 when the defense appealed to the Constitutional Court for transfer of the trial to a civilian court. All the defendants except one were civilians. On November 5 of this year, the Sudanese justice minister ordered the case transferred out of military court jurisdiction.
Both Boma, chancellor of the Catholic Diocese of Khartoum, and parish priest Sebit were outspoken critics of attempts by the Sudanese government to curtail Christian institutions and ministry. The Catholic Church has refused to support the Islamist regime's initiatives to end the civil war, pointing to the regime's ongoing harassment of Catholic priests and nuns, demolition of churches, schools and other institutions, and forcible conversion of parishioners to Islam.
Khartoum has categorically denied mounting international accusations of its documented religious freedom abuses.
Copyright © 1999 Compass Direct. Used with permission.
Related Elsewhere
See our earlier coverage of this story, "Jailed Sudanese Priests Reject Presidential Amnesty | Clerics waiting for 'total acquittal' by courts."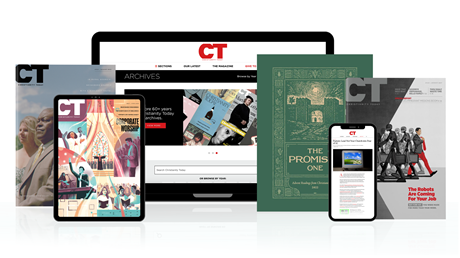 Annual & Monthly subscriptions available.
Print & Digital Issues of CT magazine
Complete access to every article on ChristianityToday.com
Unlimited access to 65+ years of CT's online archives
Member-only special issues
Subscribe
Sudan Releases Jailed Catholic Priests
Sudan Releases Jailed Catholic Priests