Image: Shutterstock
Our earliest description of Christmas from C.S. Lewis is a bitter one. The year was 1922. As usual, C.S. Lewis and his brother Warren spent the holidays with their widowed father in his big house outside Belfast.
"It was a dark morning with a gale blowing and some very cold rain," Lewis reported in his diary. Their father Albert awakened his two sons, both in their midtwenties, to go to early Communion service. As they walked to church in the dawn light, they started discussing the time of sunrise. Albert irritated his sons by insisting that the sun had already risen or else they would not have any light. He was an illogical and argumentative man.
Saint Mark's church was intensely cold. Warren wanted to keep his coat on during the service, and his father disapproved. "Well, at least you won't keep it on when you go up to the Table," Albert warned. Warren asked why not and was told that taking Communion with a coat on was "most disrespectful." Warren took his coat off to avoid an argument. Not one of the three Lewis men had any interest in the meaning of Communion. The two sons hadn't believed in Christianity for years.
"Christmas dinner, a rather deplorable ceremony, at quarter to four, Lewis continued in his diary. After dinner the rain had stopped at last, and Albert urged his two sons to take a walk. They were delighted to get out into the fresh air and head for a pub where they could get a drink. Before they came to the pub, however, some relatives drove by on the way to their house for a visit and gave them an unwelcome ride right back home.
After too much sitting and talking and eating and smoking all day in the stuffy house, Lewis went to bed early, dead tired and headachy. ...
1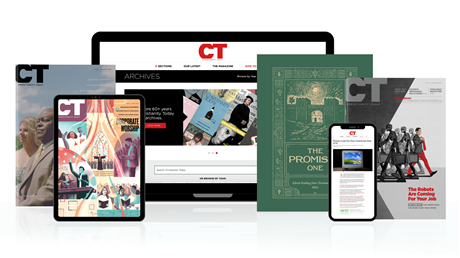 Find hope and historical insight. For a limited time, explore 60+ years of CT archives for free!
Daily devotions from Timothy Dalrymple during this pandemic.
Hundreds of theology and spiritual formation classics from Philip Yancey, Elisabeth Elliot, John Stott, and more.
Home delivery of new issues in print with access to all past issues online.
Join now and get print issues access to archive PDFs.
C.S. Lewis on Christmas
C.S. Lewis on Christmas