Following the implementation of shari'a (Islamic law) in Zamfara state on October 27, four other states in northern Nigeria Bauchi, Katsina, Borno, and Yobe are preparing to adopt shari'a as their legal system. Thousands of Christians in Kaduna, led by the Christian Association of Nigeria, took to the streets in protest.
Observers say the states' decision is pushing Nigeria to the brink of a religious war. The crisis began over two decades ago, when Nigeria's Muslim political leaders moved to align the country with other Islamic nations, although half the population is Christian. Muslims predominate in the north, with some estimates running as high as 90 percent of the region's population. But with a secular constitution, the states' move toward shari'a which regulates Muslim life and prescribes punishments such as stoning and beheading has divided the country even further.
Freedom of Religion?
Many Muslim religious leaders are unbending. "It is on the basis of freedom of worship that people in these states, who are predominantly Muslims, want to be governed by the laws of their religion," says Sheikh Abubakar Jibrin, the imam (Islamic cleric) of Fasfam Mosque in the northeastern city of Sokoto.
"Muslims in Nigeria are tired of unnecessary criticisms and outright attacks on us and our religion by those who should know better," says Sheikh Ahmed Sanusi Gunbi, another Islamic leader. "We are therefore prepared to shed blood to defend our religion."
Alhaji Balarabe Musa, a former governor of Kaduna state in northern Nigeria, insists shari'a is superior to the Nigerian constitution.
Foundation for Violence
But Sunday Mbang, president of the Christian Association of Nigeria, says shari'a violates the constitution, and Catholic bishops have taken up the issue with Nigeria's president, Olusegun Obasanjo, a Christian.
The leadership of the Pentecostal Fellowship of Nigeria, addressing a press conference in Lagos, said the decision to adopt shari'a is laying a "foundation for a new wave of acts of Islamic intolerance usually demonstrated through murder, arson, and pillage directed at Christians."
"If the police, as usual, fail to protect us, we shall take steps to protect our families, our beliefs, and our interests," the Pentecostal leaders added.
Yet church leaders are not surprised by recent attempts to Islamize the country. "I think that what the states want to do is to formalize what they have been doing secretly before," says Anglican bishop Benjamin Kwashi. "Having worked in some parts of these states and with some experience around those places, one would know how difficult it is to be there as a Christian and as a Nigerian."
Divided Assembly
President Obasanjo calls the declaration of Islam as the state religion "illegal and unconstitutional."
But despite the president's position on this issue, the National Assembly is divided along religious lines.
A Muslim legal consultant to the National Assembly, Alhaji Yahaya Mahmmood, says shari'a is God-ordained and cannot be stopped. He calls on Muslims to defend and support its implementation in Nigeria.
"We cannot claim to have one country and some governors are declaring their states Islamic states," says Thomas Okosun, the Christian speaker of Edo state's House of Assembly. "By implication, you are telling those who are not Muslims in those states to leave. What if others follow suit? You discover that the situation will get out of hand and what we are seeing now as Nigeria may not exist again."
Related Elsewhere
See Christianity Today's earlier articles on the subject: "Nigeria's Christian President Calls for Moral Rearmament" (Apr. 26, 1999), "Can Christianity and Islam Coexist and Prosper in Africa?" (Oct. 25, 1999), and other stories.
The Independent, a British newspaper, published "Religious Clash Looms in Nigeria as Christians Rebel Against Islamic Law," December 11.
You can also read the December 8 New York Times article, "A Nigerian State Turns to the Koran for Law."
One of the best places to get updates on shari'a in Nigeria is The Controversy of the Shariah Law," an opinion piece from The News, a newspaper in Lagos, Nigeria.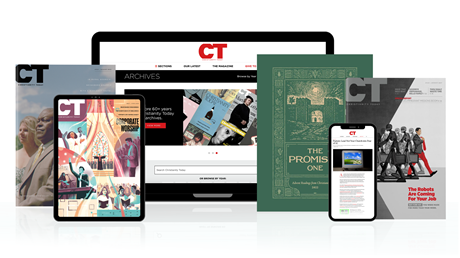 Annual & Monthly subscriptions available.
Print & Digital Issues of CT magazine
Complete access to every article on ChristianityToday.com
Unlimited access to 65+ years of CT's online archives
Member-only special issues
Subscribe
Nigeria On the Brink of Religious War
Nigeria On the Brink of Religious War