Last week, the Council of Religious Leaders of Metropolitan Chicago issued a statement to the Southern Baptist Convention regarding the denomination's plans to bring 100,000 missionaries to the Windy City next summer. "While we are confident that your volunteers would come with entirely peaceful intentions, a campaign of the nature and scope you envision could contribute to a climate conducive to hate crimes," the letter said. According to the Chicago Tribune, the statement was "prompted by the concerns of local Jewish leaders" who are already upset about the Southern Baptists' September campaign to pray specifically for the conversion of Jews during the Jewish High Holy Days. And, though Southern Baptist leaders have been careful to promise the missionaries will not target specific religious groups, many of the negative comments about the plan focus on targeted evangelism.
Targeted evangelism, particularly targeting Jews, has always been controversial. The archives of Christianity Today are filled with discussions of the topic, but none is more quoted than Billy Graham's statement that he does not "single out the Jews as Jews nor to single out any other particular groups, cultural, ethnic, or religious." Though the statement is more often quoted from a 1977 meeting where Graham was given the first national interreligious award of the American Jewish Committee, he first made the claim in this Christianity Today article, from our March 16, 1973, issue. In this piece, Graham is addressing concerns over Key 73, an evangelism effort sparked by a 1967 CT editorial and sponsored by more than 130 denominations and parachurch organizations.
The reports about a growing misunderstanding in Christian-Jewish relationships over Key 73 [have] become a source of concern to me. In order to help ease some of these tensions, I want to explain my own position. While I have not been directly involved in the developing organization of Key 73, I have from the beginning publicly supported its concept.
First, as an evangelist, I am interested in establishing contacts with all men concerning personal faith in Jesus Christ. Implicit in any belief is the right of sharing it with others. The message that God is Love prompts any recipient of that love to declare it to others.
Secondly, just as Judaism frowns on proselyting that is coercive, or that seems to commit men against their will, so do I. Gimmicks, coercion, and intimidation have had no place in my evangelistic efforts, certainly not in historical biblical evangelism. The American genius is that without denying any one expression of the convictions, all are nevertheless partners in our society. The Gospel's method is persuasive invitation, not coercion.
Where any group has used overbearing witness to seek conversions, the Bible calls it "zeal without knowledge." I understand that it is the purpose of Key 73 to call all men to Christ without singling out any specific religious or ethnic group.
Thirdly, along with most evangelical Christians, I believe God has always had a special relationship with the Jewish people, as St. Paul suggests in the book of Romans. In my evangelistic efforts I have never felt called to single out the Jews as Jews nor to single out any other particular groups, cultural, ethnic, or religious.
Lastly, it would be my hope that Key 73, and any other spiritual outreach program, could initiate nationwide conversations, which would raise the spiritual level of our people, and promote mutual understanding.
Related Elsewhere
See today's top story about evangelism and the Jews, "Witnessing vs. Proselytizing," by Rabbi Yechiel Eckstein, another CT classic, "Christmas and the Modern Jew" (Dec. 8, 1958), and a news article where Graham's in which his 1973 statement, "Graham Feted By American Jewish Committee" (Nov. 18, 1977).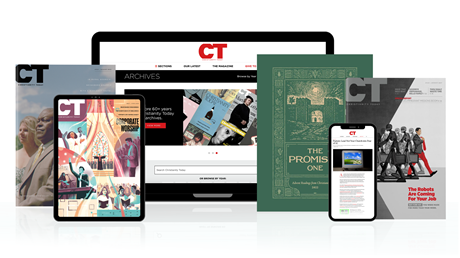 Annual & Monthly subscriptions available.
Print & Digital Issues of CT magazine
Complete access to every article on ChristianityToday.com
Unlimited access to 65+ years of CT's online archives
Member-only special issues
Subscribe
Billy Graham: 'I Have Never Felt Called to Single Out the Jews'
Billy Graham: 'I Have Never Felt Called to Single Out the Jews'