When evangelical intellectuals and activists meet, certain rituals are performed. There is for example the ritual lament that we evangelicals lack the rich tradition of "Catholic social teaching." Garments are rent, groans are uttered, and statements are drafted, resolving to do better. I have benefited enormously from Catholic thought, Catholic spirituality, and the personal influence of Catholic friends. But I think evangelicals are wrong to suppose that we would do well to imitate the public face of Catholic social teaching (in distinction from the richly nuanced and heterogeneous tradition of Catholic social thought).Consider for example the remarks by Cardinal Roger Mahony of the Los Angeles diocese, delivered at mass on Sunday, August 14, the day before Mahony was to give the invocation at the opening of the Democratic National Convention, as reported by the Associated Press. Our society, Mahony said, faces three principal threats: first, the threat to human life posed by abortion, capital punishment, and physician-assisted suicide; second, the threat to human dignity posed by the increasing gap between rich and poor and the lack of affordable housing, health care, and adequate education for those who are not affluent; and third, the threat to human rights posed by the exploitation of immigrant workers, by other forms of discrimination and racism, and by the failure to mandate a minimum wage that is sufficient to "support a family in dignity."What is immediately apparent about this analysis is the way that it substitutes slogans and bromides for genuine engagement with social realities. Abortion takes the lives of countless human beings every year. It is an unambiguous evil and certainly one of the great ills of our society. Euthanasia has the potential to become an evil on the same terrible scale. But to lump capital punishment in the same category is preposterous, whether or not one is opposed to capital punishment. Why is it mentioned on the same level? Because the public face of Catholic social teaching favors slogans—an ethic of life versus an ethic of death, for instance. This allows Catholics to say they are "consistently in favor of life." Is a nation that defends itself therefore against life? Is the employment of deadly force by police a violation of "an ethic of life," or only in those cases we file under the heading "police brutality"? The Catholic slogan helps not at all here. The second and third threats Mahony lists are not clearly distinguished one from another, nor do they provide any practical guidance. What sort of economic arrangements create the best conditions for the populace at large? Obviously many people all over the world believe that the United States offers optimum conditions. That is why both highly trained computer experts from India and unskilled workers from El Salvador and the Dominican Republic flock to the U.S. Astonishingly, Mahony suggests that exploitation of immigration workers is one of the principal problems in our society today. This reminds me of a recent cover story in the Catholic magazine America, which thundered against the terrible backlash against immigrants—this at a time of immigration levels exceeding any previous period in American history, even the peak years at the beginning of the twentieth century! Of course there are many cases in which immigrants are exploited. And that is always wrong, and should always be resisted. But the lack of realism, the skewed perspective in Mahony's analysis boggles the mind. Some might even wonder if the Catholic church's strange bedfellows' alliance with business interests against any restrictions on immigration and against enforcement of existing immigration law is not in part responsible for the very exploitation that Mahony decries—while at the same time demanding an increase in the minimum wage! Note also the strangely truncated range of Mahony's concerns. Why, for example, in listing the principal threats to our society today is there no mention of the threat to the mind, the will, the imagination of our people and especially our young people—the threat posed by a conception of human life that is radically at odds with the Christian understanding of the human person? How odd that a spiritual leader would not identify this threat as among the gravest—perhaps the gravest—that we face. Alas, from top to bottom Mahony's remarks are only too representative of the public face of Catholic social teaching in the United States today. Is this what evangelicals should emulate? I don't think so.
John Wilson is Editor of Books & Culture and Editor-at-Large for Christianity Today.
Visit Books & Culture online at BooksandCulture.com or subscribe here.Mahony's homily is available at the Priests for Life Web site.See more on Mahony's invocation from The New York Times, Associated Press, and Scripps Howard News Service.Read the invocation here, or watch the opening in RealPlayer format via CSPAN here. (Mahony's invocation is about four and a half minutes in.Stories about Mahony and his career are available from U.S. News and World Report and from National Public Radio.Visit the Los Angles archdiocese.Books & Culture Corner appears Mondays at ChristianityToday.com. Earlier Books & Culture Corners include:In Praise of Miscegenation | Racial categories don't mean what they used to. Hallelujah. (Aug. 14, 2000) "Give 'Em Hell, Harry!" | Looking back at the 1948 presidential campaign. By Elizabeth Jacoway (Aug. 7, 2000) Roaring Lambs | The Evangelical Culture of Euphemism, Part 3. (July 31, 2000) The Evangelical Culture of Euphemism, Part 2 | Should we distinguish between public and private discourse? (July 24, 2000) The Culture of Euphemism | A dispatch from the Christian Booksellers Association convention. (July 17, 2000) Get Outta My Face! | The most troublesome word in religion today. By John Wilson (July 10, 2000) It Takes a Village to Raise a Child … | But for an abortion, you only need a doctor and a nurse or two. By John Wilson (July 3, 2000) Mad Scientist Holds World Hostage | Thoughts on the "rough draft of the genome map." By John Wilson (June 27, 2000)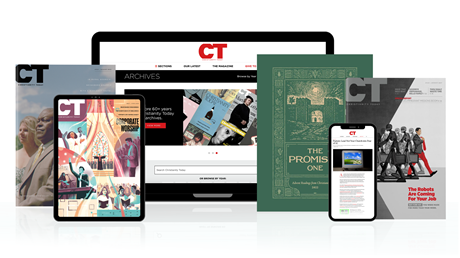 Subscribe to Christianity Today and get access to this article plus 65+ years of archives.
Home delivery of CT magazine
Complete access to articles on ChristianityToday.com
Over 120 years of magazine archives plus full access to all of CT's online archives
Subscribe Now
Cardinal Mahony's Baloney Sandwich
Cardinal Mahony's Baloney Sandwich