"Keep us ever committed to protect the life and well-being of all people but especially unborn children, the sick and the elderly, those on skid row, and those on death row," prayed Roger Cardinal Mahony, the Roman Catholic archbishop of Los Angeles, in his invocation Monday at the Democratic National Convention (Read the invocation here, or watch the opening in RealPlayer format via CSPAN here. Mahony's invocation is about four and a half minutes in.). But despite Mahony's clear advocacy for the unborn and his opening disclaimer that he is "an advocate of values, not of politics," some prolife activists criticized him. Other Catholic archbishops declined invitations to speak in 1984, 1992, and 1996.
"Discussions of how evangelical Christians might respond to an Orthodox Jewish vice president tend to focus on the potential discomfort they may feel for an unfamiliar religion," writes The Washington Post's Hanna Rosin. "And polls show many of those who identify themselves as members of the Christian right consider Lieberman's views on Jesus a strike against him. Yet these analyses miss one important sociological twist: Over the last two decades evangelical Christians have become increasingly philosemitic, exhibiting an intense interest in Israel and all things Jewish. And while it is unclear how that might affect actual voting, it at least scrambles the conventional assumptions." Yep. As The New York Times noted last week, evangelicals don't have any problem with Lieberman as an Orthdox Jew. As a supporter of abortion, yes. But as an Orthodox Jew, no. ( Martin Marty also takes a look at evangelicals' response to Lieberman in today's New York Times.) One thing ChristianityToday.com Weblog hasn't seen in the papers is the flip side of the story: if evangelicals actually like Jews, was the political heat George W. Bush took for saying non-Christian Jews are going to hell unwarranted?
Russian Orthodox Church decides to canonize czar
The expected but controversial decision to make saints of Czar Nicholas II and his family is covered by most major news outlets, including The New York Times, The Washington Post, the BBC, and The Moscow Times.
See our past Weblogs:
August 14 August 11 | 10 | 9 July 27 | 25 | 24 July 21 | 19 | 18 | 17 July 13 | 12 | 11 | 10 July 7 | 5 | 3 June 30 | 29 | 27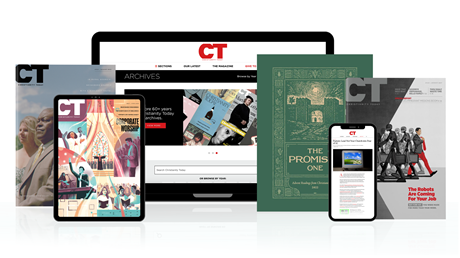 Annual & Monthly subscriptions available.
Print & Digital Issues of CT magazine
Complete access to every article on ChristianityToday.com
Unlimited access to 65+ years of CT's online archives
Member-only special issues
Subscribe
Democratic Convention Begins on a Prolife Note
Democratic Convention Begins on a Prolife Note