This week saw two new films with Christian characters (one fictional, in Space Cowboys, and one real, in The Eyes of Tammy Faye), and two movies with scientists whose God complexes lead them to embrace their dark sides (the horror film Hollow Man and the comedy Nutty Professor II), giving Christian critics some highly charged topics to debate.
What's Hot
Updating the well-worn Invisible Man tales, Hollow Man gives cocky scientist Sebastian Caine (Kevin Bacon) the power of invisibility, which sends him spiraling into a moral abyss as he discovers what he can get away with. The majority of Christian reviewers, such as Preview's Paul Bicking, slammed Hollow Man for having "no morals [and] no ethics." Others pointed out that the movie wouldn't be a morality tale if the disturbed central character was ethical. "The film title may be more a reference to his nature than to his invisibility," notices Doug Philips, guest reviewer for Christian Spotlight. "A major test of a person's inner makeup is: What would you do if no one could see you do it? [Obviously] Caine is not a good role model." Still, most agreed that the film does very little with the intriguing premise. "The plot would have been far more interesting if Sebastian wasn't locked up in the lab for most of the movie," explains Hollywood Jesus' Annette Wierstra, "and his loss of morality was more closely examined. Sebastian could have been more of an Everyman." The Dove Foundation, too, thought Caine wasn't normal enough before his transformation for audiences to step into his shoes. "Caine is not only snobbish and unapproachable, he is a deviant who spies on unsuspecting women, bullies his co-workers and presumes to be the scientific community's newest god. There's ...
1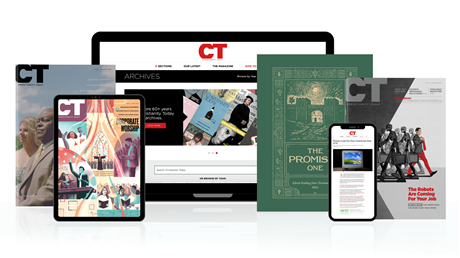 Find hope and historical insight. For a limited time, explore 60+ years of CT archives for free!
Daily devotions from Timothy Dalrymple during this pandemic.
Hundreds of theology and spiritual formation classics from Philip Yancey, Elisabeth Elliot, John Stott, and more.
Home delivery of new issues in print with access to all past issues online.
Join now and get print issues access to archive PDFs.
Hollow Woman?
Hollow Woman?