In the early church, many voices addressed the subjects of marriage, divorce, and remarriage, but their message, on the whole, was quite unified. Christian marriage, they said, is an indissoluble bond. Divorce, with the implicit right of remarriage, was not an option for Christian couples (though Origen admits some toleration existed), but permanent separation was. Remarriage after separation was considered punishable adultery or bigamy—sometimes more so for women than men. Even remarriage after the death of one's spouse was viewed by the church fathers and councils with suspicion, as "disguised adultery," in the words of Athenagoras.
In the case of religiously "mixed" marriages, church councils sometimes took a more lenient view, invoking the so-called Pauline privilege of permissible separation (1 Cor. 7) as legitimate grounds for allowing a convert to divorce a pagan spouse and then marry a Christian.
Marriage as a sacrament
Augustine was the first theologian to call Christian marriage a sacrament, or means of grace. He based his argument in part on the use of the Latin word sacramentum for the Greek word mysterion in Ephesians 5. He opposed those who wanted to allow marriage of the innocent party in cases of adultery and made the indissolubility of Christian marriage, even after adultery, the standard of the Western church.
The Eastern churches, under the influence of imperial legislation, were more lenient. They generally permitted divorce and remarriage for adultery and other serious offenses. For a while during the early Middle Ages, a few church councils in the West began allowing remarriage after adultery or lengthy separations.
Augustine's position, however, eventually carried the day in the West, and a medieval ...
1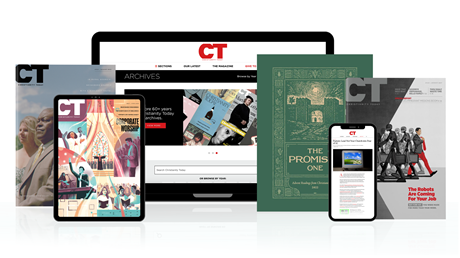 Subscribe to Christianity Today and get access to this article plus 65+ years of archives.
Home delivery of CT magazine
Complete access to articles on ChristianityToday.com
Over 120 years of magazine archives plus full access to all of CT's online archives
Subscribe Now
Divorce and Remarriage from Augustine to Zwingli
Divorce and Remarriage from Augustine to Zwingli