A criminal court in Egypt's Sohag governate released without bail all 89 defendants charged in the New Year's massacre in El-Kosheh village, promising a final verdict against the suspects on January 9.
An eyewitness of the December 2-7 trial proceedings called it "unprecedented" in Egypt that several dozen murder suspects would be released without bail a month before their verdict was determined.
According to a Reuters report, 57 of the released defendants were Muslim and 32 were Christian, with an additional seven suspects who have eluded arrest still "at large."
Quoted in today's government-oriented Al-Ahram newspaper, Presiding Justice Mohammed Afify of the Sohag Criminal Court specified that his decision to release all the defendants did not necessarily "predict the orientation of the verdict" expected next month.
Rather, considering the age and health of some of the suspects, Afify said he was ordering the defendants released in deference to approaching holiday seasons for both Muslims and Christians in Egypt. Now nearly halfway through their annual month of fasting, Muslims will observe the feast concluding Ramadan during the last week of December, just after Coptic Christians celebrate Christmas.
The surprise release order came after defense lawyers rested their concluding arguments at the close of six consecutive days of trial hearings on the case.
According to Al-Ahram, Judge Afify ordered the oldest Muslim and oldest Christian among the defendants to be released from the iron cages in which they were confined in the courtroom. After Afify asked Fassad Hefni Mohammed, 52, and Fawzy Haim Abdel Shehid, 64, to shake hands, Al-Ahram said, "They embraced each other amid the applause of those present."
Declaring that Egypt's citizens were "all formed of the same tissue throughout its history," the judge then dismissed the court.
A total of 38 Muslim suspects in the case face execution, if convicted on charges of premeditated murder during last January's violence.
Although five of the Coptic defendants were accused of attempted murder, the rest face charges of illegal assembly, illegal possession of weapons, armed robbery and destruction of public property. Until now all have been jailed without bail, although some 24 Muslim suspects were reported released several months ago for "lack of evidence."
It was Egypt's worst clash in 20 years between the predominantly Muslim population and Christians, who constitute an estimated 10 percent Egypt's population.
A total of 21 Coptic Christians are confirmed to have died in the carnage, with a lone Muslim shot dead accidentally by a fellow Muslim. Investigators confirmed that some 260 Coptic homes and businesses were damaged or destroyed in the rampage, which erupted on December 31, 1999, and continued with full-scale riots for three days in El-Kosheh, Dar al-Salaam and surrounding villages.
"It is clear that they are dealing with the case on a political basis, not on a judiciary basis," Watani newspaper editor Youssef Sidhom told Compass today from Cairo.
"We never imagined that they would release the killers," a Copt from El-Kosheh admitted by telephone. "But this is Egypt."
Copyright © 2000 Compass Direct
Related Elsewhere
Earlier Christianity Today coverage of the El-Kosheh riots includes:
Egypt Jails Christian for Three Years for 'Insulting Islam' | 'Extremely harsh judgment' for El-Kosheh Copt to be appealed. (Aug. 9, 2000)
Egyptian Security Police Threaten, Torture Local Christian | Coptic Orthodox layman targeted for alleged evangelism activities.(July 10, 2000)
Egyptian Court Convicts Christian Villager of Murder | Shaiboub Arsal Given Maximum 15-Year Sentence. (June 9, 2000)
Egyptian Priest Accused of Attempted Murder | Village cleric charged with 'provoking violence' in El-Kosheh (Feb. 11, 2000)
Egypt's Christians seek answers after deadly riots | At least 21 Christians killed in clash with Muslims (Jan. 13, 2000)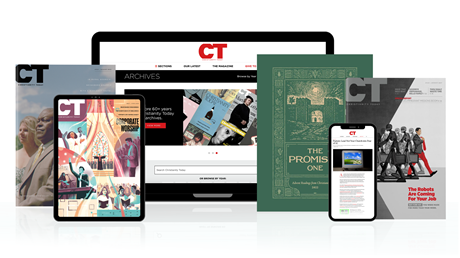 Subscribe to Christianity Today and get access to this article plus 65+ years of archives.
Home delivery of CT magazine
Complete access to articles on ChristianityToday.com
Over 120 years of magazine archives plus full access to all of CT's online archives
Subscribe Now
Egyptian Court Releases All 89 El-Kosheh Defendants
Egyptian Court Releases All 89 El-Kosheh Defendants