Indian villages ban conversions
Eight villages in Orissa, India (the eastern state where Australian missionary Graham Staines and his sons were killed in early 1999), have called meetings to ban religious conversions and the construction of churches, chapels, and Christian statues. Apparently the move comes after some Christian groups tried to build a Jesus statue near a Hindu temple. Meanwhile, Hindu fundamentalists in the northern state of Uttar Pradesh are threatening anyone who celebrates New Year's Day January 1 with "punishment." The "Christian New Year," they say, is a "systematic attempt by multinational companies to corrupt our youth."
United Nations presented with massive petition for execution moratorium
Italian journalist Mario Marazziti, presented U.N. secretary general Kofi Annan with a petition for a moratorium on executions. Signers, according to The New York Times, include Elie Wiesel; the Dalai Lama, Vaclav Havel, Abdurrahman Wahid, George Carey, and "several high Vatican officials." Oh, and 3.2 million other people from 145 countries.
Peter Deyneka dies of lymphoma at 69
Peter Deyneka Jr., head of Peter Deyneka Russian Ministries, and former president of the Slavic Gospel Association, died at his Wheaton, Illinois, home December 23 after battling lymphoma for six months. Peter Deyneka Russian Ministries has put out a press release, but hasn't posted it on its Web site yet. Other sites that will likely have information eventually are the Slavic Gospel Association and RIPNet.
Indianapolis Baptist Temple seeks pardon from Clinton
Remember that church that back in mid-November expected the U.S. Marshals to blow down its doors? The Marshals are still biding their time, and every night about 30 folks sleep in the church in case they do. U.S. Marshal Frank Anderson says he's just biding his time. "We will enforce that court order," he tells The Indianapolis Star. Meanwhile, Indianapolis Baptist Temple pastor Gregory A. Dixon is appealing to President Clinton for help: "We hope that as he leaves office, as he pardons dozens of other people—convicts, drug lords—that he would want to do this." Dixon has also written to President-elect Bush for assistance. No word from either.
New York's Roman Catholic Archdiocese vs. Brunei royalty in battle for millions
"It is a rent fight for the ages," reports The New York Times. "The Archdiocese of New York is battling with the royal family of Brunei over the rent for the land under the 54-story Palace Hotel, which sits across Madison Avenue from St. Patrick's Cathedral." The rent has stayed at $1 million a year since 1979. The archdiocese wants about $9 million, the royal family of Brunei wants to pay half that. They'll see each other in court.
More articles of interest:
Related Elsewhere
See our past Weblog updates:
December 22 | 21 | 20 | 19 | 18
December 1 | November 30 | 29 | 28 | 27
November 17 | 16 | 15 | 14 | 13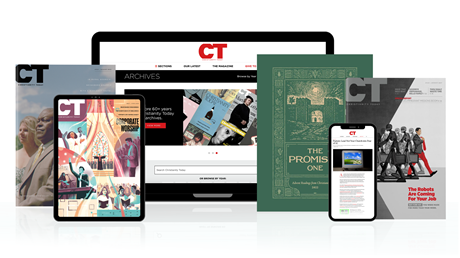 Subscribe to Christianity Today and get access to this article plus 65+ years of archives.
Home delivery of CT magazine
Complete access to articles on ChristianityToday.com
Over 120 years of magazine archives plus full access to all of CT's online archives
Subscribe Now
Upset with Jesus Statue Indian Villages Start Banning Conversions
Upset with Jesus Statue Indian Villages Start Banning Conversions