President Clinton should direct White House press secretary Joe Lockhart to publicly apologize to the Southern Baptist Convention (SBC) for remarks that categorized SBC evangelism efforts as perpetrating "ancient religious hate crimes," according to Senate Majority Leader Trent Lott.
Lott made his remarks during a January 4 interview with Baptist Press.
He characterized Lockhart's comments as a "bad situation. It shows a shocking insensitivity to people of faith and the very least the president should do is demand that his press secretary publicly apologize to the Southern Baptists for making these remarks."
Lott, a Southern Baptist, is a member of Columbia Baptist Church, Fairfax, Virginia.
The Mississippi Senator also criticized President Clinton for not defending his own denomination.
"Bill Clinton is supposedly a Southern Baptist and he knows very well that our missionary work is scriptural," he added. "We are doing exactly what Jesus and his disciples did. When Southern Baptists minister, the effort is to help people by spreading the gospel message."
Lott was referring to comments made by Lockhart on December 16 during a White House press briefing where he accused the Southern Baptist Convention of "perpetuating religious ancient hatred." Lockhart's comment was in response to a question about evangelism efforts towards Muslims and Hindus.
The press secretary told the Associated Press Dec. 22 that he was sorry if his words made it appear he was criticizing Southern Baptists. "It was certainly not my intention to make that case," he said.
Meanwhile, Reps. J.C. Watts and J.D. Hayworth, continued their call for Lockhart's resignation. Both are members of Southern Baptist churches. The congressmen voiced their concerns in a letter written to President Clinton, demanding Lockhart's dismissal.
Rep. Zach Wamp, a Tennessee Republican and Southern Baptist church member, told Baptist Press he would not rule out a resolution calling for Lockhart's ouster when Congress reconvenes.
The response from political leaders came following remarks issued by SBC president Paige Patterson and SBC Executive Committee president Morris H. Chapman on December 18 condemning Lockhart's statements.
Related Elsewhere
See our earlier coverage of the Baptist furor over Lockhart's comment here.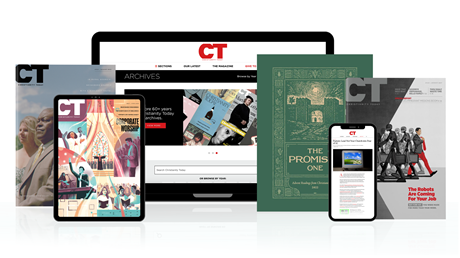 Subscribe to Christianity Today and get access to this article plus 65+ years of archives.
Home delivery of CT magazine
Complete access to articles on ChristianityToday.com
Over 120 years of magazine archives plus full access to all of CT's online archives
Subscribe Now
Senate Majority Leader Calls for Public Apology
Senate Majority Leader Calls for Public Apology