true
Five years ago, when Books & Culture was just getting started, I had a phone call from a man named Bob Briner. We'd never met, and he was very modest, so it wasn't until later that I learned he had been a very successful TV sports executive. He loved Books & Culture, he said on the phone, and he wanted to do a radio interview with me to help promote the magazine. I have never forgotten that early encouragement, which came at a time when some of B&C 's first readers were wondering why the magazine wasn't the culture war vehicle they'd expected. Briner died of cancer last year, but his legacy lives on in a CD called Roaring Lambs, the title of which is taken from Briner's 1993 book urging Christians to break out of their carefully tended subculture. The 12 tracks on the CD feature an extraordinary range of artists, from CCM headliners such as Jars of Clay to bands like Over the Rhine (see last week's Corner). It's a good collection, so various that most listeners will quickly customize it to their own tastes, but more important than the merits of the CD itself is the ambition it represents.In the liner notes, Steve Taylor, the multitalented artist and provocateur whose Squint Entertainment released Roaring Lambs, writes that "this record is a sampling of artists who have, in one way another,. … answered the call to pursue excellence in their craft, to willingly enter the 'marketplace of ideas' and to let the light of God shine uniquely through their own lives and individual expression."What's so refreshing about this record is its freedom to cross lines. There's no simplistic division between "sell-outs" and "alternative Christian artists"--or, on the other hand, between evangelically correct CCM artists and the morally dubious fringe. Amazing!If you would like to see more of that freedom, more of that spirit in the evangelical world, buy this CD.
John Wilson is Editor of Books & Culture and Editor-at-Large for Christianity Today.
Visit Books & Culture online at BooksandCulture.com or subscribe here.The Roaring Lambs CD can be previewed at www.roaringlambs.net. You can read about the featured artists, chat about the book, and learn more about Bob Briner at this site. Over the Rhine's Web site has more information about the band, its music, and its touring. There are also several MP3s to download.Books & Culture Corner appears Mondays at ChristianityToday.com. Earlier Books & Culture Corners include:The Evangelical Culture of Euphemism, Part 2 | Should we distinguish between public and private discourse? (July 24, 2000) The Culture of Euphemism | A dispatch from the Christian Booksellers Association convention. (July 17, 2000) Get Outta My Face! | The most troublesome word in religion today. By John Wilson (July 10, 2000) It Takes a Village to Raise a Child … | But for an abortion, you only need a doctor and a nurse or two. By John Wilson (July 3, 2000) Mad Scientist Holds World Hostage | Thoughts on the "rough draft of the genome map." By John Wilson (June 27, 2000) History Wars Update | 'Feisty' historians attempt to reconstruct their discipline. By Donald A. Yerxa (June 19, 2000) Semite Sensibility | What makes a movie Jewish? A series of film festivals takes a look. By Camilla Luckey (June 12, 2000) Beneath the Orange and Green | A survey shows Northern Ireland's hope lies in its churchgoers. By Mark Noll (June 5, 2000)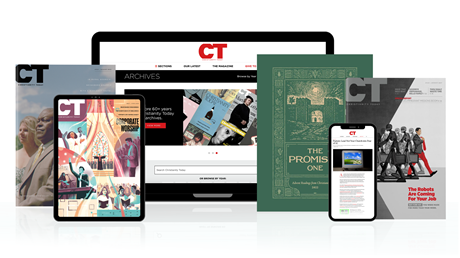 Annual & Monthly subscriptions available.
Print & Digital Issues of CT magazine
Complete access to every article on ChristianityToday.com
Unlimited access to 65+ years of CT's online archives
Member-only special issues
Subscribe
Roaring Lambs
Roaring Lambs