Reviews for this weekend's four new releases were oddly similar; both Pokémon The Movie 2000 and What Lies Beneath were criticized for occultic trappings, Loser and What Lies Beneath were knocked for a professor/student relationship, The In Crowd and Loser were denounced for glamorizing the self-absorbed lifestyle of the popular crowd, and—making the circle complete—Pokémon The Movie 2000 and The In Crowd were chided for one-dimensional characters.
What's Hot
What Lies Beneath is scary but not particularly special, according to Christian critics. The highly polished ghost story with Harrison Ford and Michelle Pfeiffer "makes audiences jump out of their seats, laugh nervously when expected scares don't appear, and generally have a frightfully good time," says Paul Bicking of Preview. The Dove Foundation calls it "one of the scariest movies I can remember seeing. Although director [Robert] Zemeckis blatantly steals from other thrillers, he does it with such a flourish that you find yourself squeezing the arm rests and jumping with every burst of high pitched music." But others found the stolen elements less satisfying: The U.S. Catholic Conference characterizes it as a "plodding ghost story [that] attempts to generate Hitchcock-like suspense but falls far short with glaring plot holes and an abundance of thriller clichés." Michael Elliott of Crosswalk.com grouses at "the ominous music, the protagonist slowly creeping down the hall … and the obligatory 'jump' scenes." No one recommended the film, however, because of the appearance of a Ouija board and scene of spirit possession. "There may be unexplained phenomenon which takes place in this world," says Elliott, "but to seek answers using methods of the occult is sheer lunacy." ...
1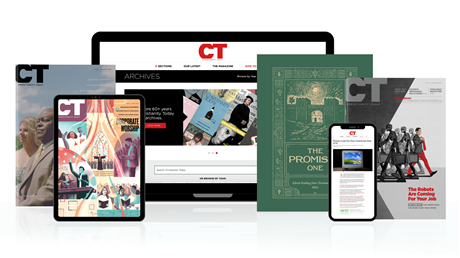 Find hope and historical insight. For a limited time, explore 60+ years of CT archives for free!
Daily devotions from Timothy Dalrymple during this pandemic.
Hundreds of theology and spiritual formation classics from Philip Yancey, Elisabeth Elliot, John Stott, and more.
Thought journalism that inspires you to think more deeply about your faith.
Join now and get print issues access to archive PDFs.
A Plague of Frogs
A Plague of Frogs