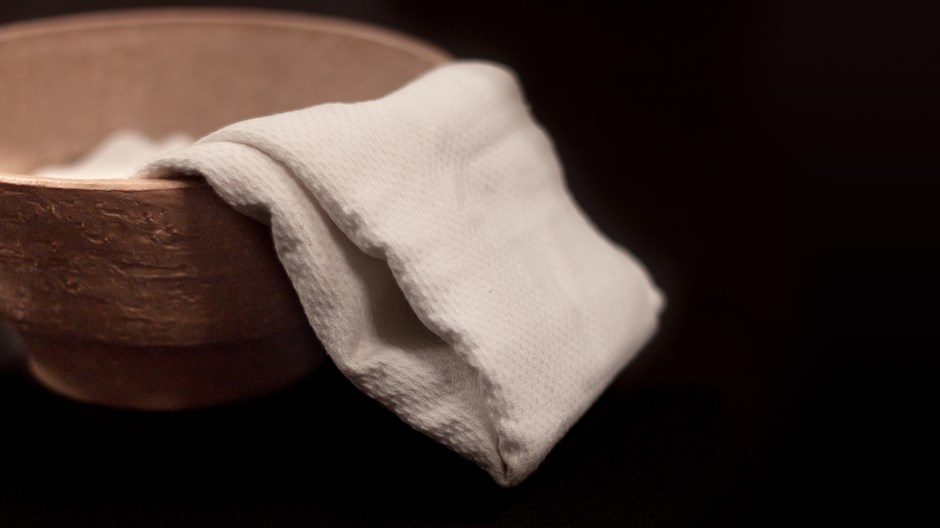 The approach of the Lenten season brings a furrow to the evangelical brow. What are we to do with it? For congregations that follow the church year there is no problem: Christians will do what they have always done. They will use Lent as a time for taking spiritual inventory. Many non-liturgical churches, by contrast, consider the forty days before Easter to be no holier than any other time of year. For them an Ash Wednesday service is simply a Wednesday-night prayer meeting.
The word "Lent" itself doesn't help us much. It is derived from an Anglo-Saxon word meaning "to lengthen" and refers to a season when the days become longer, i.e., spring. The Oxford Dictionary of the Christian Church says that the number forty was "evidently suggested by the forty days' fasts of Moses, Elijah, and especially our Lord himself."
Since the fourth century A.D. the Church has generally observed Lent as a time of fasting, of inner examination, of abstaining from festivities, of alms-giving, and of more strict attendance at worship. The first break in Lenten observance in Europe may have occurred in 1522 when Ulrich Zwingli sided with certain Zurich printers who insisted they had to have something more invigorating to eat than fish on Fridays to carry out their duties. In the years since, dispensations have gradually eroded the discipline of the holy season in the traditional churches. Virtually all dietary requirements have been lifted in quite recent times. At the same time pre-Lenten festivals such as the Mardi Gras have turned into bacchanals that have become a reproach to civilization.
So what do we do? Observe Lent or ignore it? Follow the disciplines or celebrate our Reformation heritage by doing what we please-including staying at home and watching television?
For the answer we must turn to the Scriptures themselves. If I read my New Testament correctly, the whole life of the believer is to be lived in the power of the Spirit. Once the Paraclete takes command of our lives, once he personally fills us with the love of God, there is no further need to be troubled about Lent. Or about Pentecost, or Christmas, or Easter, or any other "special day" or "days" on the church calendar. We can attend stated services or not attend; fast or not fast; kneel or not kneel. We are free to do as the Holy Spirit directs, in the light of Scripture.
The real challenge facing the believer is not, therefore, "What shall I give up for Lent?" but rather, "How can I be filled with the Spirit?" Perhaps that sounds too simplistic. The New Testament quite often comes across that way.
In one of his letters Brother Lawrence (Nicholas Herman) writes:
It is a great delusion to think that the times of prayer ought to differ from other times; we are as strictly obliged to adhere to God by action in the time of action as by prayer in the season of prayer. … I made this my business as much all the day long as at the appointed time of prayer; for at all times, every hour, every minute, even in the height of my business, I drove away from my mind everything that was capable of interrupting my thought of God. As for my set hours of prayer, they are only a continuation of the same exercise.
Undoubtedly the leaders of the fourth-century church devised the Lenten church to honor our Lord in the period preceding Holy Week. One cannot fault their motive, and certainly one can only admire the discipline that resulted. Yet it is with an equally sound motive that the Apostle Paul warns the Galatian Christians against observing "days, and months, and times, and years." He is standing in the great tradition of the Prophet Isaiah, who thundered, "To what purpose is the multitude of your sacrifices unto me? saith the LORD. … Bring no more vain ablations" (Isaiah 1: 11, 13).
Jesus Christ became incarnate to set men free, and he died on the cross to accomplish that deliverance. He sent his Spirit into his Church to sustain believers in that freedom. The letter of the law kills; the Spirit gives life. Unless the Spirit is in command, nobody keeps Lent. God has no more use for a traditionalist with a vindictive heart than for an evangelical who considers himself past the need to confess anything. Yet wherever Spirit-filled Christians have surfaced, the true Church has recognized them and honored them for their love.
So far we are on biblical ground, but before we write off a custom that has been followed in the Church for centuries perhaps we ought to look again. Do Spirit-filled Christians need to look into their personal lives? Of course they do. We all become careless. We all tend to forget our obligations and to ignore those we should be remembering. We all need a fresh look at the cross.
So what shall we do with Lent? One place to begin might be with our Lord's instruction to his disciples that "they should not depart from Jerusalem, but wait for the promise of the Father." We could consider Lent a time of waiting to get our priorities in order. Then we could move to the Apostle Paul's injunction, "Be filled with the Spirit!" If we approach it in this fashion, Lent can become a beautiful and deeply moving experience of walking spiritually with Jesus on his pilgrimage to the cross. For as John tells us, be went to the cross not only to bear our sin but that he might send us his Spirit.
Whether we keep the specific observances or not depends on many contingent factors-some of them personal, some related to background and upbringing. I need Lent. I hope to be in my church on Ash Wednesday as a worshiper. As Brother Lawrence suggests, what really matters is not our prayers but Jesus. He keeps us in a round-robin inventory. He takes our Lent, lengthens it, and makes it a blessing all the year around.
This article originally appeared as the cover story of the February 15, 1974, issue of Christianity Today.
At the time, Sherwood E. Wirt was editor of Decision magazine. The biographical information at the end of the article noted, "He has the B.D. from Pacific School of Religion and the Ph.D. from Edinburgh University. Among his books are Passport to Life City and Jesus Power."
Related Elsewhere
See our other seasonal article today, " The Challenge of the Lenten Season | Evangelical Protestants are caught between freedom in Christ and sacred observance."See an ecumenical set of links to various Ash Wednesday and Lenten resources at Textweek.comSee also Anne Lamott's musings on Lent in Salon.com and yesterday's USA Today article on Ash Wednesday.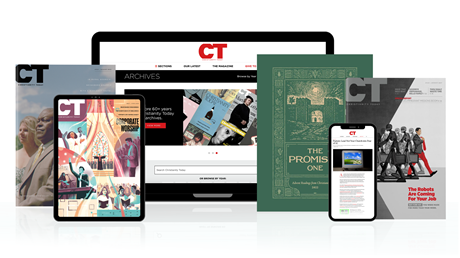 Annual & Monthly subscriptions available.
Print & Digital Issues of CT magazine
Complete access to every article on ChristianityToday.com
Unlimited access to 65+ years of CT's online archives
Member-only special issues
Subscribe
Let's Lengthen Lent
Let's Lengthen Lent