Resolution as to the fate of three American missionaries kidnapped in Panama in 1993 by Colombian guerrillas continues to evade family and friends. The latest incident involved the discovery of bone fragments in northwestern Colombia, but Colombia's attorney general, Romulo Gonzalez-Trujillo, said that the fragments are not human remains. The clarification was given after Colombian television, citing anonymous military sources, indicated that the remains found the weekend of March 19 by the army were those of the missionaries.The remains were exhumed last weekend outside the jungle town of Acandi near the border with Panama where the missionaries disappeared. Gonzalez-Trujillo said that three bags of bone fragments were taken to a medical institute in Medellin for examination.The missionaries, Richard Tenenoff, David Mankins and Mark Rich of the Florida-based New Tribes Mission (NTM), were kidnapped in 1993 from their mission station in Panama and were held in the Colombian jungles before they were reportedly killed. The men had been working with Kuna Indians in the region.Last October, the FBI joined local military groups and government officials in a massive search of a riverbank in the jungles of Colombia's Choco province to search for the bodies of the three men. A guerrilla defector had told authorities that the missionaries were killed and buried along the river. Over 600 holes were dug, but no remains were located. The town of Acandi where the three sets of bone fragments were recently found is also in Choco province.NTM officials have reported no verified contact with the missionaries' captors since a year after their disappearance. However, unconfirmed reports of sightings of the men have kept hopes alive."We have two existing leads right now saying that our men are in fact alive. There always seem to be two or three leads," said Scott Ross, a spokesman for NTM. "We might get a lead that they're going to be released, so we wait on a jungle trail and they don't show up. You follow-up on these different things."Ross says that the mission will continue to work on the case until it is resolved."We have to continue to work with the idea that they have survived until we have some kind of credible evidence that they haven't. Our prayer would be that we would like to see them released if they're alive, but we would very much like to see this situation resolved if they're not so the families, so the wives can go on with their lives," Ross said.He said that NTM would never write off the search because of costs or length of time.The recent discovery of remains looked like it might be a resolution to the seven-year-old disappearance. "But what's promising to us is that the military is willing to make some moves. And the peace negotiations have started again, which gives us one more avenue to be directly linked to the guerrillas in some form of dialogue," Ross said.Nearly two years ago, the Revolutionary Armed Forces of Colombia (FARC) reported that they had no information about the men and believed that they had been captured by a renegade band of former FARC guerrillas and executed.Copyright © 2000 Compass Direct. Used with permission.
Related Elsewhere
New Tribes Mission has devoted a section of its Web site to an area solely about the three kidnapped missionaries, with news, prayer requests, a history of the kidnapping, and information about the missionaries and their families.Our earlier coverage of the abduction and the church in Colombia includes:Colombia's Bleeding Church | Despite the murders of 120 church leaders, Christians are fighting for peace in one of the world's most violent nations (May 18, 1998) Twenty-five Pastors Killed This Year (Oct. 4, 1999) Christians Held As Hostages (July 12, 1999)In February 1998, the fifth anniversary of the kidnapping, Department of State spokesman James Rubin issued a statement condemning the abduction. World Magazine also devoted its February 20, 1998 cover story to the hostage situation.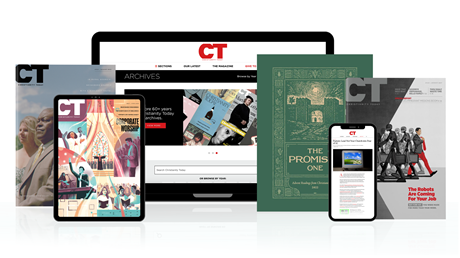 Subscribe to Christianity Today and get access to this article plus 65+ years of archives.
Home delivery of CT magazine
Complete access to articles on ChristianityToday.com
Over 120 years of magazine archives plus full access to all of CT's online archives
Subscribe Now
Fate of Kidnapped Missionaries Still Unresolved
Fate of Kidnapped Missionaries Still Unresolved