Church groups in the Indian state of Orissa are taking legal action in the high court to suppress a regulation requiring people who want to change religion to seek official permission first.The regulation was introduced by the Orissa state government last November, when it was led by the Congress Party, prompting accusations that Congress was attempting "to please" the state's Hindu majority before last month's state elections. Despite this, Congress lost heavily in the elections to a coalition made up of the Hindu-nationalist BJP party (Bharatiya Janata Party) and the BJD (Biju Janata Dal).Conversion to Christianity is a highly controversial issue in Orissa. In January last year Australian Baptist missionary Graham Stuart Staines and his two sons were burned alive, allegedly by Hindu fundamentalists who accused Graham Staines of converting tribal people. In September last year, Catholic priest Arul Doss of Balasore diocese was also murdered in the tribal region of Orissa, also allegedly over the issue of conversions.A 10-member delegation of Christians met the state's new chief minister, Naveen Patnaik, on March 12 to demand the scrapping of the regulation. Patnaik assured the delegation that he would "uphold the constitution," a reference to the secular basis of India's foundation. However, Catholic bishop Thomas Thiruthalil, of Balasore, Orissa, said the new administration seemed to want to "follow up" the Congress Party initiative.Under the amendments to the Orissa Freedom of Religion Rules of 1989, enacted by the Orissa government November 26, "any person intending to convert his religion shall give a declaration" to a magistrate that "he intends to convert his religion on his own will."The magistrate has to forward the declaration to police to see if there is any objection "to the proposed conversion" before permission for the conversion is granted.The amendments also lay down that "the concerned religious priest shall intimate the date, time and place of the conversion ceremony" to the district magistrate 15 days before it takes place.Violation of the provisions is punishable by imprisonment up to two years and a fine if the person who has converted is a minor, woman, tribal or member of a low caste.Archbishop Raphael Cheenath of Cuttack-Bhubaneswar, chairman of the Orissa (Catholic) Bishops' Regional Council, told Ecumenical News International (ENI): "This [order] is certainly a violation of all human rights. The fundamental freedom of religion is completely taken away by the order."Speaking to ENI in a telephone interview March 20 from Bhubaneswar, Archbishop Cheenath described the order as "total interference in freedom of conscience." He said "the entire procedure" was being made "dependent on the decision of local police who can be bribed for anything."The order was unlikely to be invoked "if a Christian denounces his faith and becomes a Hindu," the archbishop said, pointing out that Christians represented less than half a percent of Orissa's population of 31 million."The new amendment denies us the freedom of religion guaranteed by Article 25 of the constitution. That is why we have challenged it in court," Swarupo Patro, general secretary of the All Orissa Baptist Churches Federation, told ENI from Bhubaneswar.Two petitions against the regulation—from the Bhubaneswar Christian Council and the Orissa Minorities Forum (OMF)—were filed in the high court in Orissa on 8 March, said Patro, who is convener of the OMF and a Baptist elder. He also works for the state government.In real terms, Patro said, "a would-be Christian" from a remote village had to pay out at least 1,000 rupees (US$24) for the preparation and submission of the affidavit and for police verification."Well, now there is a price tag to become Christian," he said.Copyright © 2000 Ecumenical News International. Used with permission.
Related Elsewhere
February protests of the Orissa law were covered by The Times of India and The Associated Press.ChristianityToday.com's recent coverage of India includes:Build Bridges, but Fight Fanaticism, India's Churches Told | National Council of Churches in India will also work against strengthening of caste system (Mar. 9, 2000) Arrest made in India murder of missionary Graham Staines | Hindu radical apprehended after one year, but Christians claim state oppression now main problem. (Feb. 2, 2000) Hindus Protest Papal Visit to India | Fundamentalists accuse Christians of 'forced conversions' (Nov. 16, 1999) The Fiery Rise of Hindu Fundamentalism | After a missionary and his two sons are martyred, Christians in India press for greater religious freedom. (Mar. 1, 1999)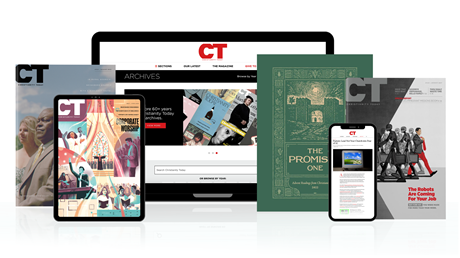 Subscribe to Christianity Today and get access to this article plus 65+ years of archives.
Home delivery of CT magazine
Complete access to articles on ChristianityToday.com
Over 120 years of magazine archives plus full access to all of CT's online archives
Subscribe Now
Indian Churches Protest 'Price Tag' for Christian Conversion
Indian Churches Protest 'Price Tag' for Christian Conversion