In yet another constriction of religious freedom, the totalitarian government of Turkmenistan has rejected the application of local Christian churches to register their own Bible Society, a U.K.-based representative of the United Bible Societies (UBS) confirmed this weekend.After obtaining 800 signatures from their memberships, a consortium of four Protestant churches in the Central Asian nation had submitted a formal application on October 18 to register the Bible Society of Turkmenistan.Stressing that Turkmenistan was the only former Soviet republic with no legal Bible society or Bible bookstore, the request for registration stated that establishing such a society would provide a legal means for local churches to obtain the Scriptures they need.Although the 800 sponsors far exceeded the minimum 500 required by law, the October 18 application was refused just two weeks later, apparently based on a newly devised restriction.According to a written refusal dated November 1 from the government office authorized to register constitutional organizations, "Believing citizens may be members of only one [religious] organization."All 800 individuals who signed the registration application to establish the Turkmenistan Bible Society are already members of the sponsoring Baptist, Seventh-day Adventist, Pentecostal and Greater Grace churches. Thus, this new restriction disqualifies them from being founding members of the Bible Society.In addition, the November 1 decision also declared that a quorum of 500 people must be physically present at the founding assembly of any religious organization. Local church leaders said they had never been informed of this requirement before.John Dean, a UBS consultant for Central Asia, told Compass ...
1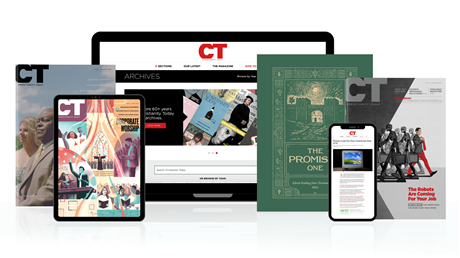 Find hope and historical insight. For a limited time, explore 60+ years of CT archives for free!
Daily devotions from Timothy Dalrymple during this pandemic.
Hundreds of theology and spiritual formation classics from Philip Yancey, Elisabeth Elliot, John Stott, and more.
Thought journalism that inspires you to think more deeply about your faith.
Join now and get print issues access to archive PDFs.
Turkmenistan Refuses To Register Bible Society
Turkmenistan Refuses To Register Bible Society