Bob Jones III, president of Bob Jones University (BJU), announced March 3 that the fundamentalist school is dropping its longstanding ban on interracial dating. The move comes after widespread criticism of the policy in the wake of presidential candidate George W. Bush's campaign appearance at the school. Jones surprised students and supporters by announcing the policy change during an interview on CNN's "Larry King Live." Jones acknowledged that recent scrutiny of the school's policies was behind the decision. "This thing has gotten so out of hand," he said. "All of a sudden the university is at the center of a Republican presidential debate."The southern school adopted its ban on interracial dating in the 1950s. Ironically, the policy was not instituted in response to concerns of white parents, but came after an Asian family threatened to sue the school when their son, who was a student at the school, nearly married a white girl. BJU did not admit black students until the 1970s. The school lost its tax-exempt status in 1983 after a 13-year battle with the Internal Revenue Service, which said the school's policies violated federal law.The school had justified its ban on interracial dating by saying that God created people differently for a reason.George W. Bush spoke at the school prior to South Carolina's primary. Although other candidates have spoken at BJU over the years without incident, the appearance by Bush was portrayed by political foe John McCain as an endorsement of the school's extreme beliefs, including its prohibition on interracial dating and its anti-Catholic views. Bush subsequently made it clear that he does not share the school's controversial views, and apologized for missing an opportunity to speak ...
1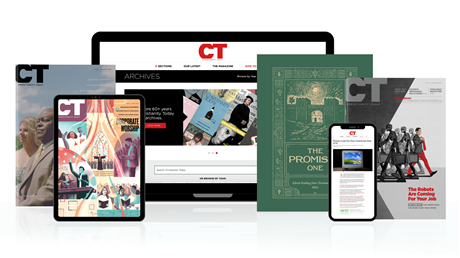 Find hope and historical insight. For a limited time, explore 60+ years of CT archives for free!
Daily devotions from Timothy Dalrymple during this pandemic.
Hundreds of theology and spiritual formation classics from Philip Yancey, Elisabeth Elliot, John Stott, and more.
Home delivery of new issues in print with access to all past issues online.
Join now and get print issues access to archive PDFs.
Bob Jones University Drops Interracial Dating Ban
Bob Jones University Drops Interracial Dating Ban