Dead Sea Scrolls suggest a much tinier Goliath, other problems
Details are being changed in Bibles around the world due to the discovery of the Dead Sea Scrolls. Goliath, according to the scrolls, was "four cubits and a span" (six and a half feet) rather than the "six cubits and a span" (more than nine feet) of other texts. There's no Psalm 32, but there are 15 other psalms not found in today's Bibles. But more important is the conclusion of Eugene Ulrich, professor of Hebrew at the University of Notre Dame and chief editor of the Dead Sea biblical materials, that biblical books had various, contrasting editions—and that all were regarded in ancient times as Holy Scripture. "If Ulrich is on the right track, we've got some major thinking to do," says the Moody Bible Institute's John H. Walton. "If it could be demonstrated we have two biblical traditions arising independently of one another, instead of one being a revision or corruption of the other, then which one are you going to call God's Word?" Still, he thinks it's too soon to get too worried about Ulrich's conclusions.
Mexico now worrying about religiosity of its leader The Jewish Telegraphic Agency says Mexico's 50,000 to 60,000 Jews are "cautiously eyeing" Vicente Fox, who is being inaugurated today as the country's president. "While many Jews voted for Fox, they remain concerned about Fox's conservative political party, considered to have an allegiance with the Catholic Church," reports Rhona Statland De Lopez. Fox is the country's first openly Roman Catholic president in more than a century. But though he has said he wants the church to be more a part of Mexico's national and civic life, waved the banner of our Lady of Guadalupe at a campaign rally, and was criticized ...
1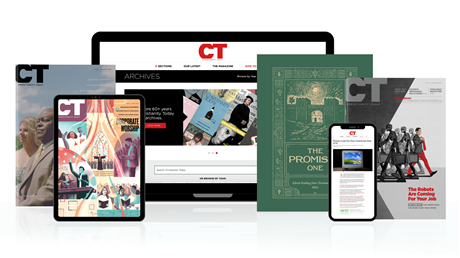 Subscribe to Christianity Today and get access to this article plus 60+ years of archives.
Home delivery of CT magazine
Complete access to articles on ChristianityToday.com
Over 120 years of magazine archives plus full access to all of CT's online archives
Subscribe Now
How Tall Was Goliath Really?
How Tall Was Goliath Really?